Leaks from the v10.30 Fortnite update suggests we could be getting a brand new Fortnite map in the future.
Today's v10.30 Fortnite update brought back two locations that were removed from the map in previous seasons. Both Greasy Grove and Prison were added back to map whilst parts of Moisty Mire were added into Paradise Palms, which is now called Moisty Palms.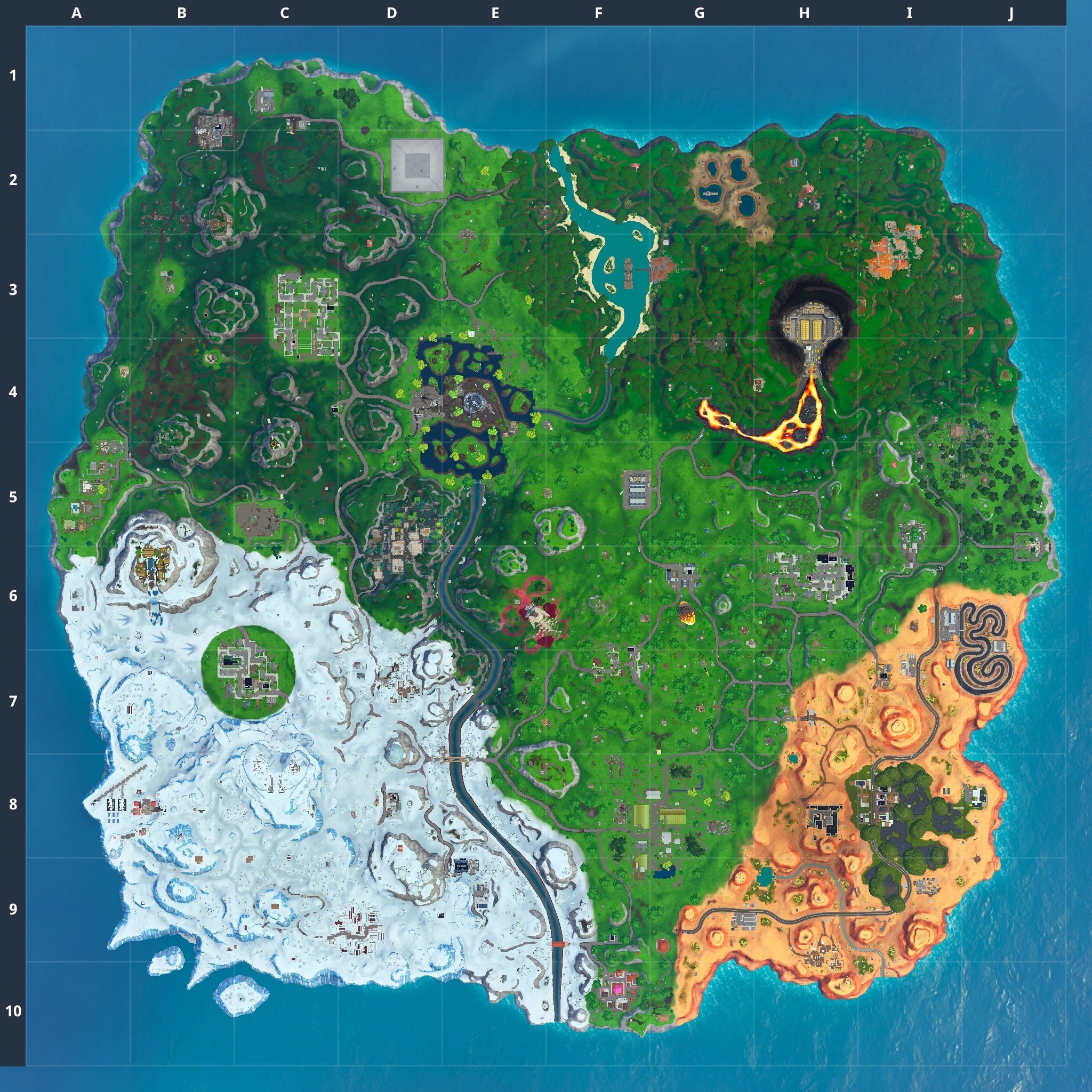 As is the case with every client update, dataminers leaked a bunch of upcoming content. One of the more noticable leaks from today's update was a number of names that were added for points on interest. The full list can be found below:
Beachy Blufs
Camp Cod
Creative Island
Dirty Docks
Frenzy Farm
Holly Hedges
Lazy Lake
Mountain Medow
Power Plant
Slurpy Swamp
Sunny Shores
Weeping Woods
Mountain Meadows
It's possible these are names Epic could be adding to the current map in the next few seasons, or it could be names of locations on a brand new map Epic could be preparing.
Epic have kept the map the same since the release of Fortnite Battle Royale, updating it as much as they can throughout the seasons that have gone by. It seems at this point the majority of the player base would like to see a new map added to the game.
Would you like to see a new map added in the near future? Let us know in the comments section below.