Epic Games have announced a new Fortnite update, v15.50. Here's everything we know.
We're two weeks away from Fortnite chapter 2 season 6 with the current season expected to end on March 16th. We don't have any information on the new season yet, but we should see teasers release for the new season a few days before it starts.
We've had four major Fortnite updates this season, but most of the updates have only brought in new exotic weapons to the game. Epic Games have just announced the final Fortnite update of the season, v15.50. Here's everything you need to know.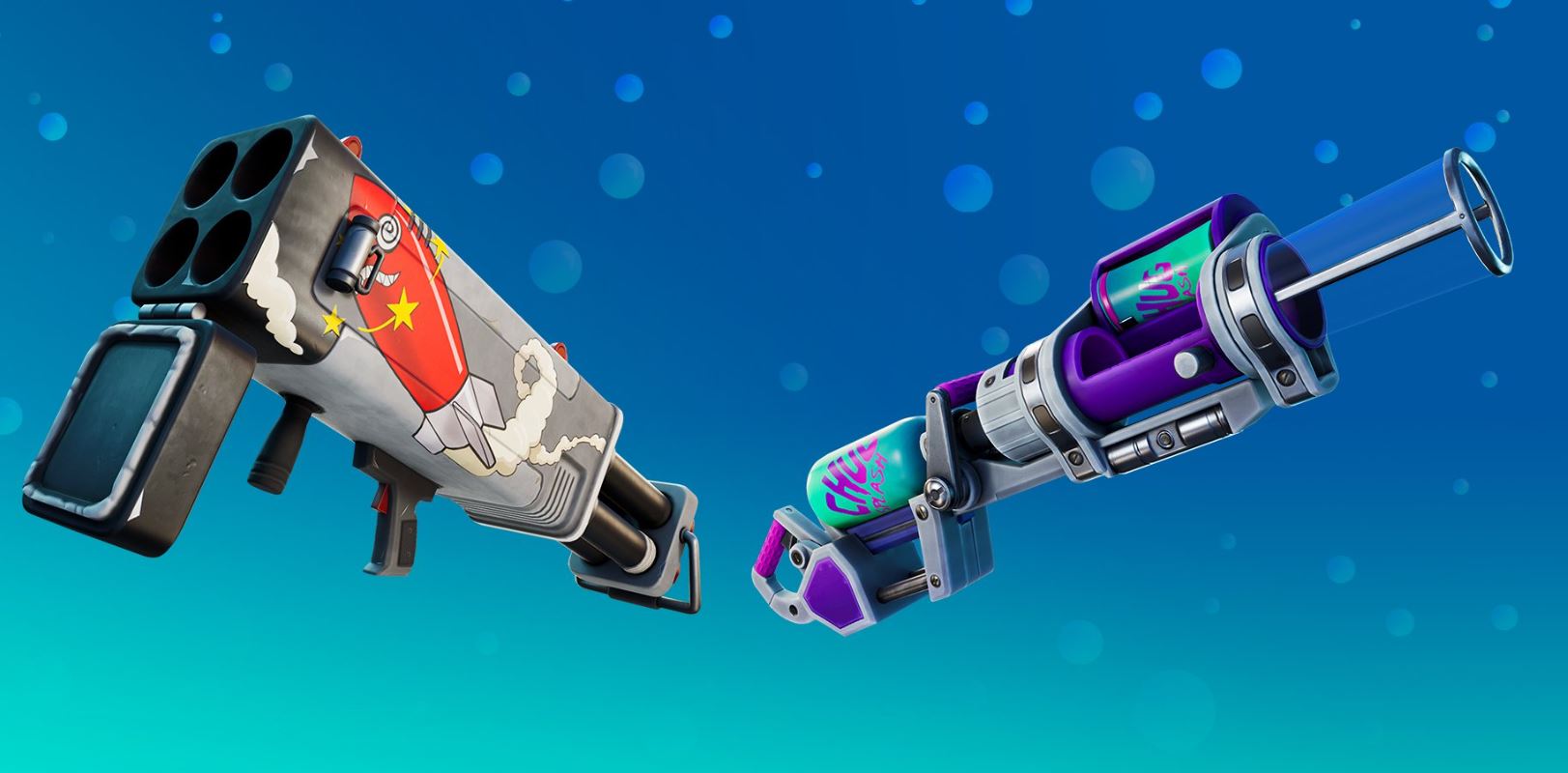 New Fortnite Update v15.50
The Fortnite Status Twitter account tweeted out that the v15.50 Fortnite update will be released tomorrow, March 2nd. Server Downtime will start at 9 AM UTC (4 AM ET). There's no information regarding how long the Fortnite servers will be down for, but we'd assume they'll be down for at least an hour or two. As soon as the Fortnite servers are back up, we'll update this post.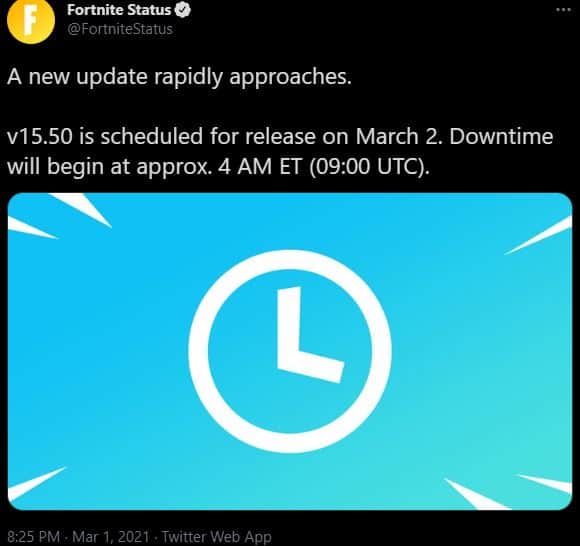 Patch Notes
Unfortunately, it's looking like there won't be new content in the v15.50 Fortnite update. The Fortnite Status Twitter account have stated what changes are coming in the update, and it looks like there's only two major changes.
The Hand Cannon will be heading back to the vault while another item returns. However, we don't know what that item is. There's also a new island size in creative and localized featured hub support. It looks like there won't be anything else apart in the update.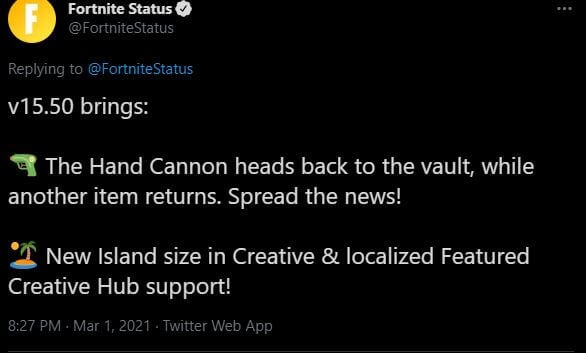 Leaks
As with every major Fortnite update, there will be leaks from the new files. We should see a few more Fortnite skins and other cosmetics. We'll know from the update whether there will be a live event at the end of the season as they'll be added to the files. We'll be covering all the leaks and news from the update.