Epic Games released v5.3 of Fortnite today, and with every bi-weekly patch update, there's always new cosmetics added into the files, as well as occassionaly having new weapons added. It looks like the map after V5.3 has changed, with Tomato Town being reworked into some type of Jungle location.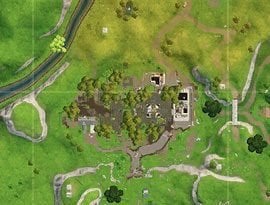 Tomato Town is one of the least popular places on the map, due to the loot in the town being so bad in comparison to other locations, and it looks like Epic have taken note and made some changes.
The Tomato head from the town was removed in Season 4, but was recently placed back, this time appearing much smaller and stone like.
We'll have to wait until the servers are back up to see if Tomato Town really has been reworked.