Here's everything you need to know about alien artifacts in Fortnite season 7.
Rick and Morty and Superman skins, Battle Stars making a return, new alien weapons, changes to the chapter 2 map. Fortnite chapter 2 season 7 is off to a solid start. There's different chests, pay phones, and a number of different features.
Obviously we'll need to wait a week or so to get a good idea of how good the v17.00 update is, but it looks promising. We have a Fortnite alien skin that is quite customizable. In order to customize the skin and get styles, you need to get Alien Artifacts.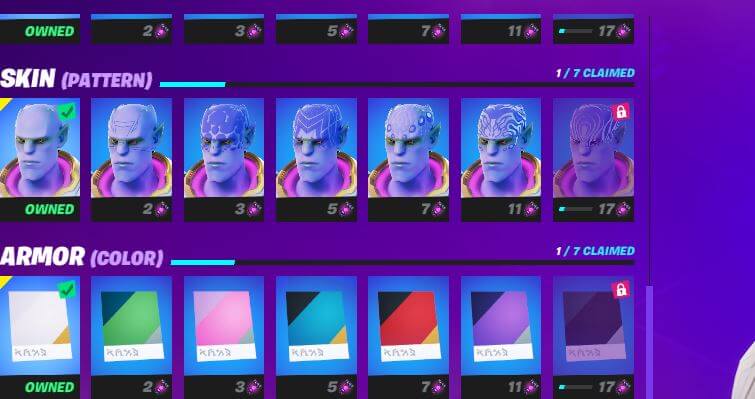 The Alien Fortnite season 7 skin is called Kymera. This can be transformed and customized however you wish. According to Epic Games, there are a total of 800,000 combinations of head shapes, eyes and skin colors, patterns, and armor that you can choose from.
Although the default skin is quite lackluster, the customization definitely makes this one of the best skins in the battle pass. As mentioned, in order to change the appearance for the skin, you need Alien Artifacts.
Alien Artifacts Fortnite Spawn Locations
You can collect Alien Artifacts in Fortnite by exploring parts of the new island that's going to get more impacted by an alien invasion as each week passes. You can unlock crystal-encased cosmic chests in Fortnite in order to get Alien Artifacts.
An easier way to get Alien Artifacts is to find them scattered across the map. For obvious reasons, there's no exact spawn locations for Alien Artifacts, but you should find a decent amount on your travels.
Here's what they look like in-game:
Each time you come out of a game when you've collected these artifacts, you'll see a notice that tells you how many you've collected and it'll tell you that you can customize the Kymera Fortnite skin further.