Here's everything you need to know about Color Bottles in Fortnite chapter 2 season 8.
Last season, Epic Games introduced a new feature, Alien Artifacts. By collecting the artifacts, players were able to unlock different style options for the Kymera Battle Pass skin. There were five Alien Artifacts to collect each week, the more that were collected, the more customization was unlocked for the skin.
There wasn't any doubt that the artifacts would be removed in season 8. However, we were unsure if Epic would add something similar this season. This season, Epic Games have introduced Color Bottles. Here's everything you need to know about Color Bottles in Fortnite chapter 2 season 8.
What Are Color Bottles in Fortnite and What Are They Used For?
Color Bottles will unlock different styles for the Toona Fish Fortnite Battle Pass skin. The outfit starts off as black and white, but if you collect the bottles, you'll unlock 21 different color styles for Toona Fish.
Here's a look at the Color Bottles menu for Toona Fish: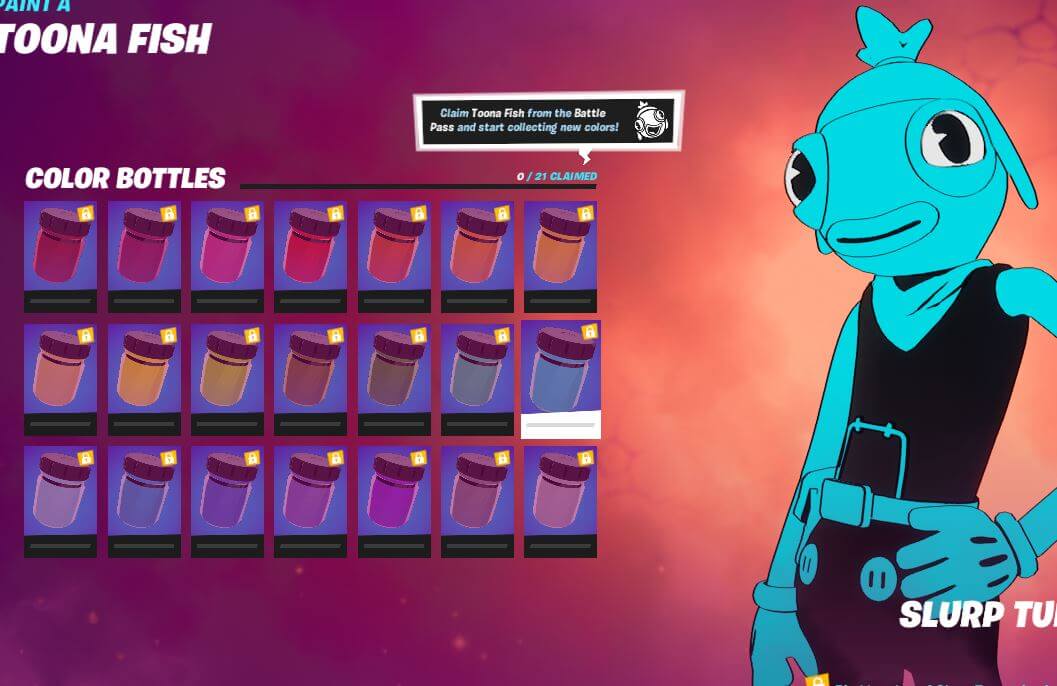 It looks like you need to collect three bottles of each color to unlock that color style for the skin. It's likely that there are a set number of colors available to unlock each week.
Fortnite Color Bottles Spawn Locations – Where to Find Them
This system is slightly different to the Alien Artifacts. If you select one of the colors, you'll notice in the bottom right corner it'll tell you where you can find that specific color bottle. For example, the Ruby Red colour can be found in Lockie's Lighthouse. You'll need to collect three to unlock that color edit style.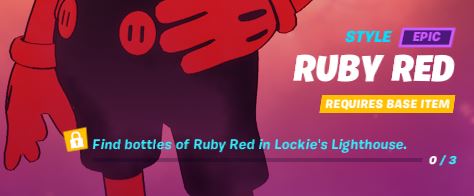 We'll need to unlock the skin to find out more information regarding the release schedule for these colors as we're not sure if they're all available at once or not. There are other customization styles including character style edits and a "paint a Toona" edit styles, the first of which will unlock in 17 days.