Here's what the Pro 100 map code in Fortnite is.
Epic Games teased the release of a summer Fortnite event in an invitation tweet. In a reply to that tweet, they stated new quests, rewards, and other ways to have fun with friends would be included in the Cosmic summer Fortnite event.
The first set of challenges were released once the servers were back online from scheduled maintenance for the v17.10 update. Each challenge provides a large amount of XP and you'll also get cosmetic items.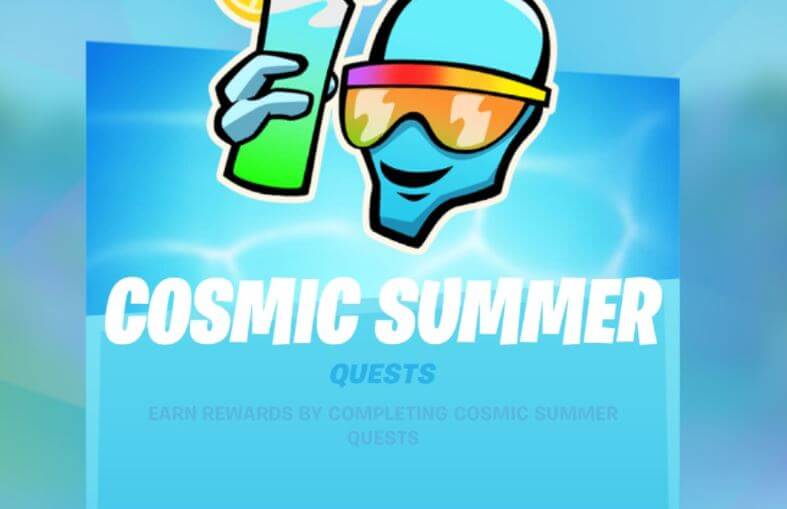 What's strange about the Cosmic summer Fortnite quests is the fact you need to complete them in random creative maps. The first set of challenges needed to be completed in Bio's Zone Wars. The next set of challenges have released and players need to complete the new summer quests in Pro 100.
All Pro 100 Fortnite quests / challenges
Here's a list of all the cosmic summer quests that need to be completed in Pro 100:
Spend coins to buy items at the vending machine in Pro 100 (10)
Deal damage to players with a rocket launcher in Pro 100 (1000)
Revive teammates in Pro 100 (20)
Pro 100 Code Fortnite
The Pro 100 Fortnite map creative code is: 3424-1388-0947
You can access the creative map by choosing creative on the Playlist, selecting discover, going to island code and inputting the Pro 100 Fortnite code that's been provided above.
You'll get coins for eliminations which you can then use on vending machines which will count towards the spend coins to buy items at the vending machine in pro 100 challenge.
The other challenges are straightforward and easy to complete. It shouldn't take you too long to complete the challenges, but once you do, you'll have a bunch of season 7 XP and brand new cosmetics to use for free.