Here's what players can expect in tomorrow's v8.51 Fortnite Content Update.
Epic announced earlier than the v8.51 Fortnite content update will be released tomorrow, 2nd May at 5 AM ET (9 AM UTC). The update won't require any downtime but Epic will be releasing a client update that players will be required to download.
Although the update is just a content update, there are a couple of new additions to look forward to which we've listed below.
Shadow Bomb
Epic updated the in-game news feed to announce a new item, the Shadow Bomb. The Shadow Bomb was leaked by dataminers in previous updates and tomorrow's update will see the item added into the game.
Dataminers have already leaked the sound files of the Shadow Bomb which can be heard in the embedded tweet below.
Audio File For The Leaked Shadow Bomb Item #Fortnite (1/2) pic.twitter.com/qfqu2AJQIC

— Mikey | Fortnite News (@MikeDulaimi) April 10, 2019
Popular datamining site, Skin-Tracker, released the animation of a character throwing the Shadow Bomb. The animation shows the chracter throwing the bomb right below his feet and it's likely players will transform into shadow form to become "stealthy".
ICYMI:
Here's the throwing animation from the upcoming Shadow Bomb presumably coming to #fortnite tomorrow.

Looks like the character might be throwing it right below his feet to become "stealthy".

We covered this and more in our UPNs:https://t.co/kaAMNwqA7J pic.twitter.com/VBTlCnBTQc

— Skin-Tracker (@SkinTrackerCom) May 1, 2019
Overtime Challenges
Overtime challenges were first introduced in Season 7. There was a total of 20 challenges and players who completed 13 of the 20 challenges would receive the Season 8 Battle Pass for free. Overtime challenges for Season 8 were leaked from the v8.50 files, although there aren't any leaks that suggest the Season 9 Battle Pass will be rewarded from this seasons Overtime challenges. However, players will be able to unlock new styles for the Sidewinder, Ember and Master Key Season 8 Battle Pass skins. Although there's no confirmation as to when these Overtime challenges will go live, with Season 9 set to launch on Friday next week, it's likely Epic will release the challenges tomorrow.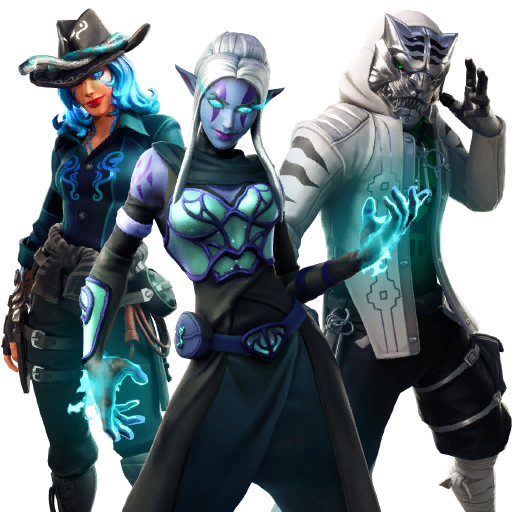 Bug Fixes
Epic could potentially fix a few small bugs in the last update of Season 8, leaving the major bugs to be addressed in Season 9. One of the bugs that could be fixed is the bug with extra buttons not responding on every press on mobile.