Epic Games have updated the Fortnite Item Shop for the 8th/9th November with a surprise new skin, The Brat.
The Fortnite Item Shop currently updates each day at 12 am GMT. There's always at least one new Fortnite skin to purchase from the shop along with a few other cosmetics including wraps, emotes, pickaxes and gliders.
Thanks to dataminers that leak all of the upcoming Fortnite skins and other cosmetics, we know what cosmetics will be available in the Fortnite Item Shop. However, Epic sometimes encrypt skins, and usually dataminers can't leak the skins before they're available in the shop.
That's the case with today's new skin called "The Brat". Even if it is encrypted, Epic decrypt it at least an hour before the shop rotates with new cosmetics, but that wasn't the case today. Let's take a look at today's new The Brat skin and other cosmetics.
Fortnite Item Shop Today
The Brat Skin Fortnite
The big surprise from today's item shop rotation is The Brat Fortnite skin. Not leaked by dataminers from any of the recent updates, it's a surprise to us all it's in the shop. The skin is a hotdog and the description of the skin is "Who wants a dog?".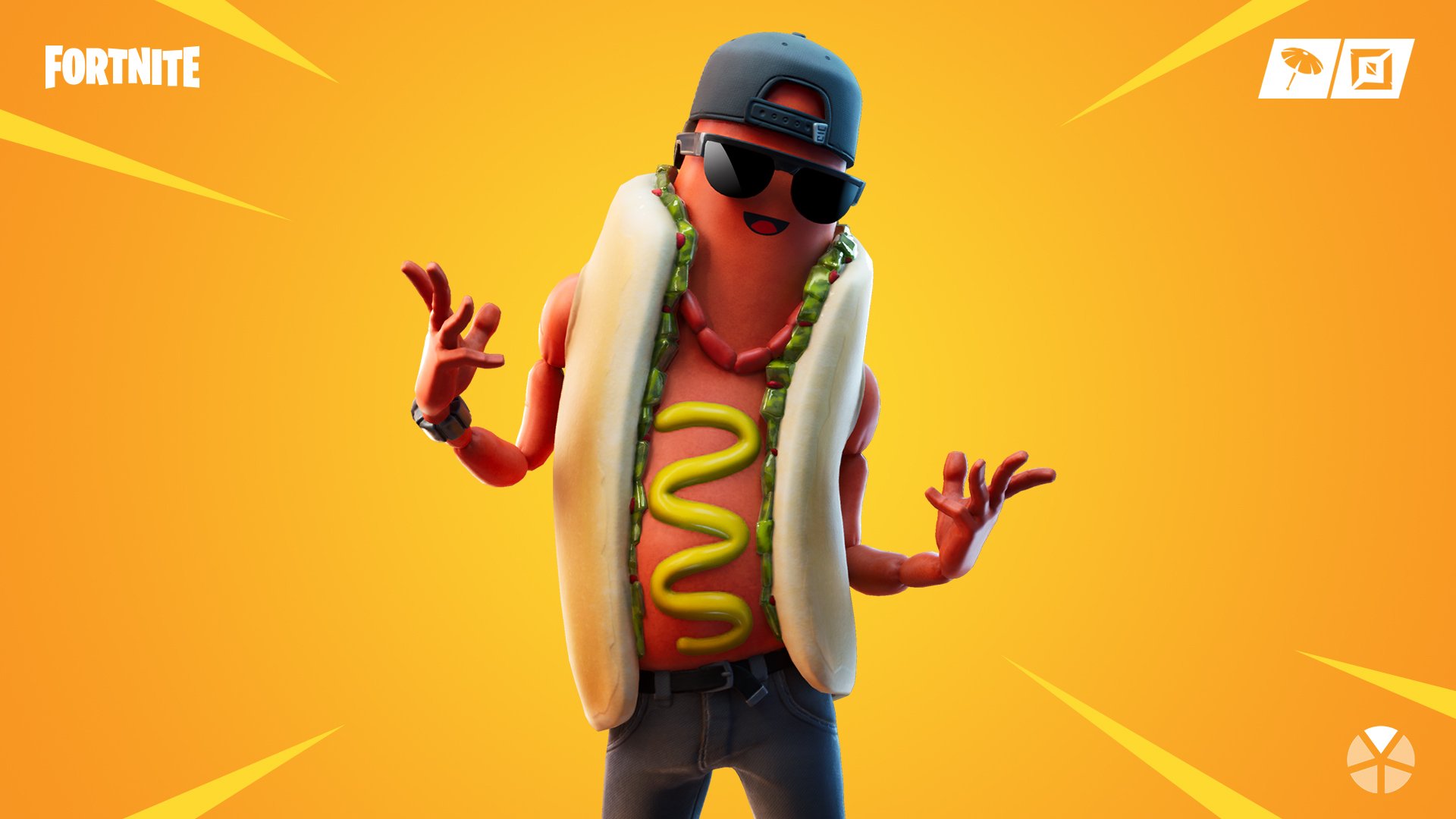 Usually skins come with a free back bling, however, Epic have changed things up for this new Fortnite skin. The skin comes with a contrail called Loose links. There's also two skin styles, which you can take a look at below: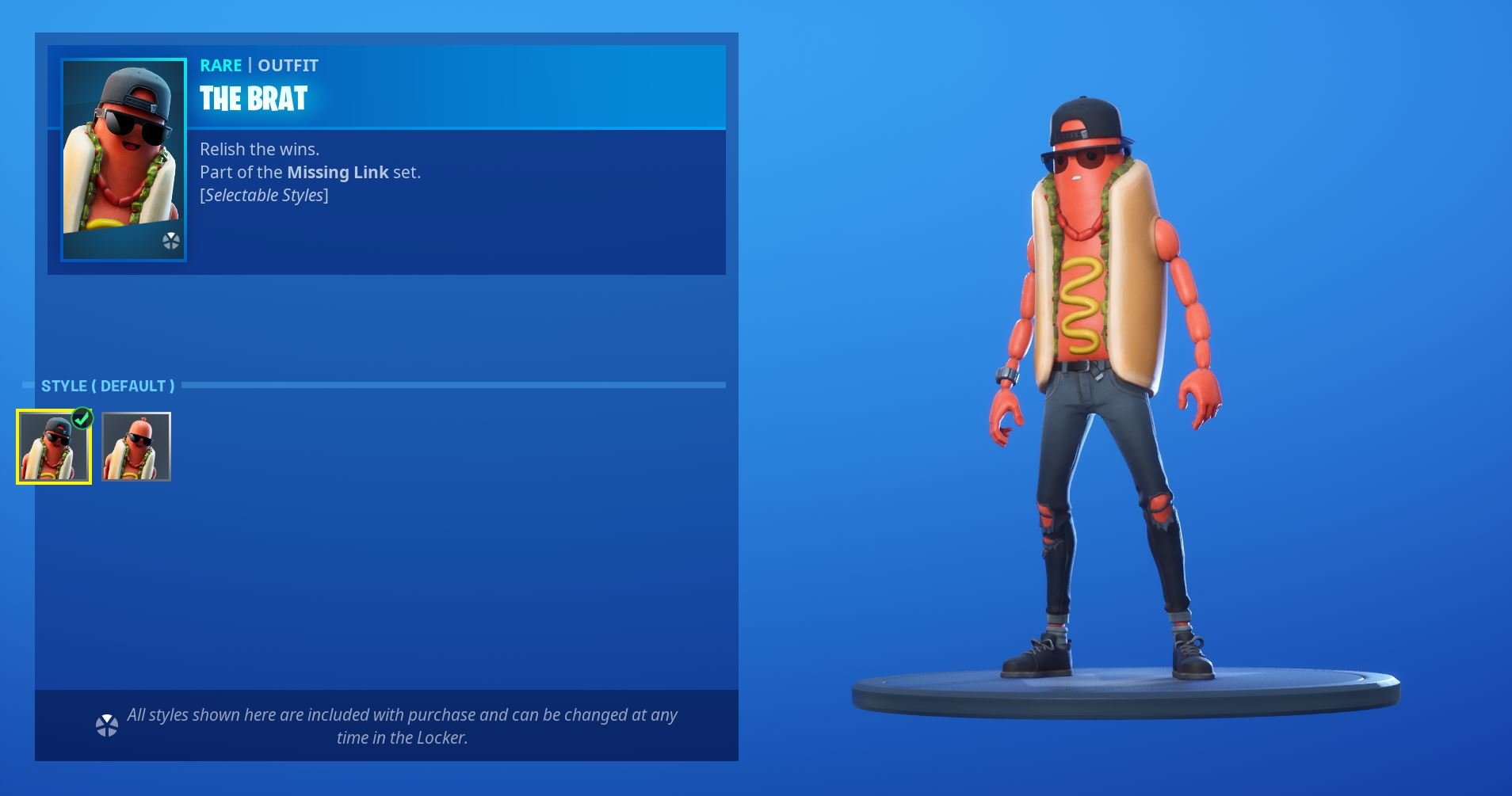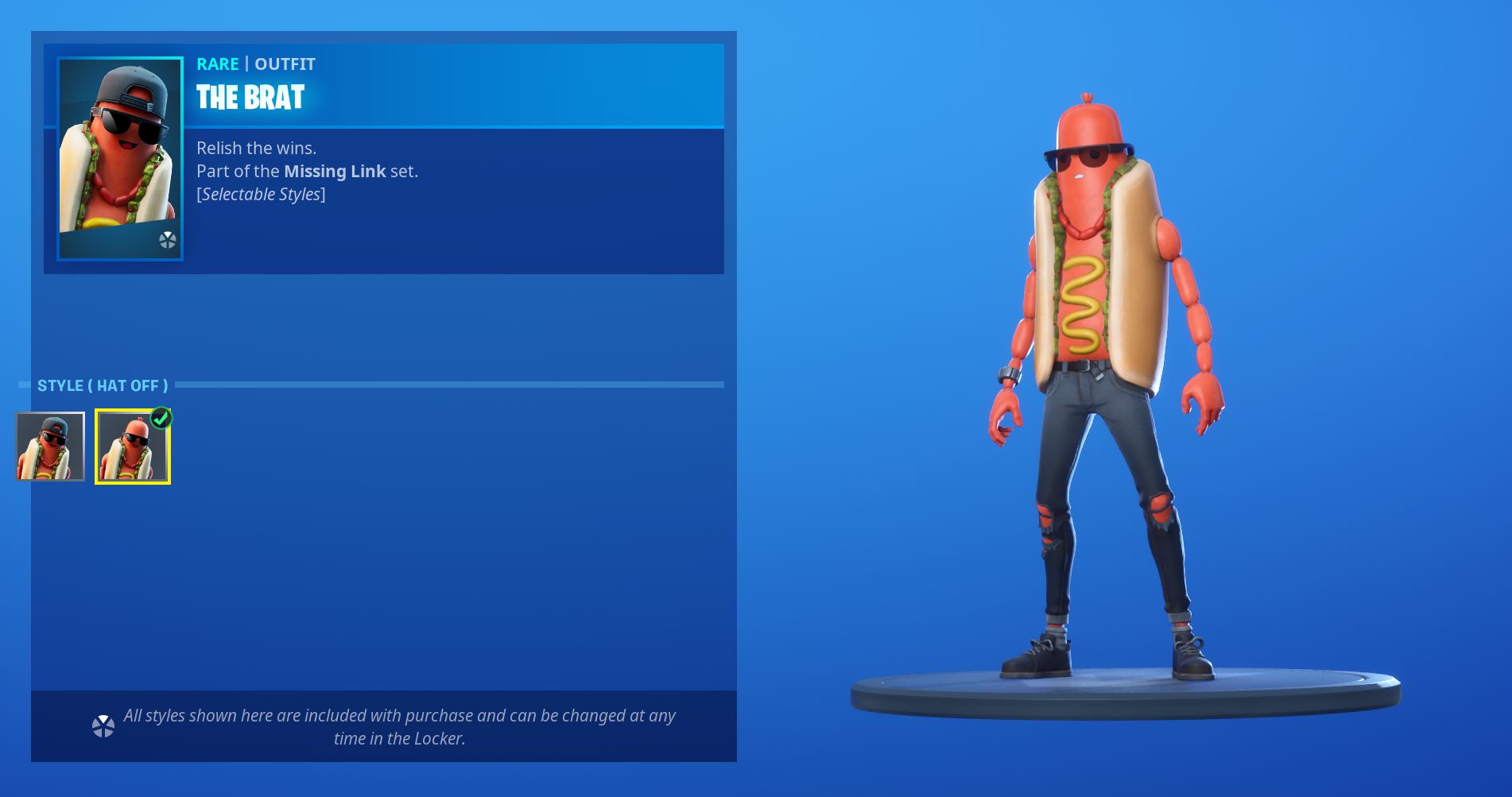 Loose Links Contrail
The Dark Rex and Dark Tricera Ops skins are still available in the shop along with Kenji, Kuno, Tender Defender, Relay and the relay. Here's the full shop: