Here's when Fortnite chapter 3 season 1 will end and when chapter 3 season 2 will begin.
Fortnite chapter 3 season 1 is not even at the mid-way stage yet but players have either been grinding the season to level up their Battle Pass by finishing all the weekly quests, or they've be abusing creative glitches to level up much faster.
Players also had the chance to gain more XP during the Winterfest event with each Christmas quest providing players with 18,000 XP. There were a total of fourteen challenges to complete with new one unlocking each day during the first two weeks.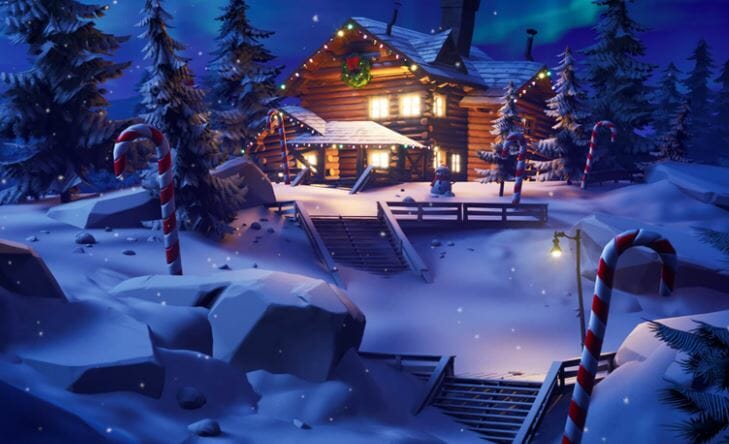 As usual, data-miners looked through the files of the update that was released when Fortnite chapter 3 season 1 launched in order to leak upcoming content. The Shield Keg was leaked weeks before its release.
The return of Tilted Towers was also leaked when chapter 3 started, and judging by recent leaks, it will be back on the map on the 18th of this month.
End date for Chapter 3 Season 1 of Fortnite
Although players seem to be enjoying this new chapter and what the new map and features have to offer, it's normal for players wanting to know when chapter 3 season 1 of Fortnite will end.
According to the Fortnite website, season 1 of chapter 3 is scheduled to end on 19th March, 2022. You can also work it out on the Battle Pass menu.
Chapter 3 season 2 should start the very next day on 20th March, 2022. However, that works out to be a Sunday and although this season and chapter launched on a Sunday, that was due to the fact that the trailer was leaked ahead of time.
Where is The Sevens hidden home on the map?
Which one of these is not a new weapon this season
How many Loading Screens are there in this seasons Battle Pass?
What is the rarity of the Wooly Mammoth Glider?
There are seven new Battle Pass skins not including the secret skin. Which of these is not the name of a Battle Pass skin?
When is this season (chapter 3 season 1) scheduled to end?
When did the Chapter 2 finale event take place?
A new item, Guzzle Juice, was added this season. What does it do?
In the official Fortnite Chapter 3 Character trailer, who if the first character shown?
When Did Chapter 3 Season 1 Launch?
Which of these POIs is NOT on the Chapter 3 map?
Which one of these is NOT a landmark in Chapter 3?
What is the name of the additional Skin for Chapter 3, that is not yet released?
What's the name of this seasons Starter Pack
What's the code name for the new map?
How many V- Bucks can you earn if you unlock all of the rewards from this seasons Battle Pass?
Which of these features were added in Chapter 3 of Fortnite?
What is the name for Chapter 3?
When were the Spider-Man Mythic Web Shooters added to the game?
On what page of the Chapter 3 Battle Pass will you find the Lunar Charge Emote?
Fortnite C3:S1 Quiz
You're FlyTrap! Better luck next time!
You're Grimbles! Sucks to be you
You're Shadow Midas! Congrats!
You're Spider-Man and a sweaty FN player!
Before the leak, chapter 3 was scheduled to launch of a Tuesday. Keeping this in mind, it seems more likely we could see an end of season event on the 20th and the new season starting on the 21st or 22nd of March.
As always with the end of Fortnite seasons, nothing is confirmed. We've had delays to seasons before and we could well see a delay this season although it does seem unlikely. Expect the 19.10 update to launch on January 18th, 2022 with the weather update, return of flare guns, and Tilted Towers finally returning.