Here's when Winterfest 2021 in Fortnite will start along with any other information you might need to know.
For the last two years, Epic Games have released the Christmas Winterfest event. During the event, we get Christmas decorations around the map, new and old winter-themed items including the snowball launcher, and new LTMs.
The favourite part for post players are the challenges are rewards. By completing the new challenge each day, players are rewarded with a free cosmetic including back blings, loading screens, pickaxes, and more.
In 2019, Epic added in the Wintefest Cabin. Unfortunately, it didn't return last year much to the disappointment of almost the entire player base. However, it looks like it'll be returning this year.
Presents in the cabin will also be making a return and we should see the return of the fireplace along with new additions. There are some major leaks for what we have in store this year, but we'll save that for a separate article.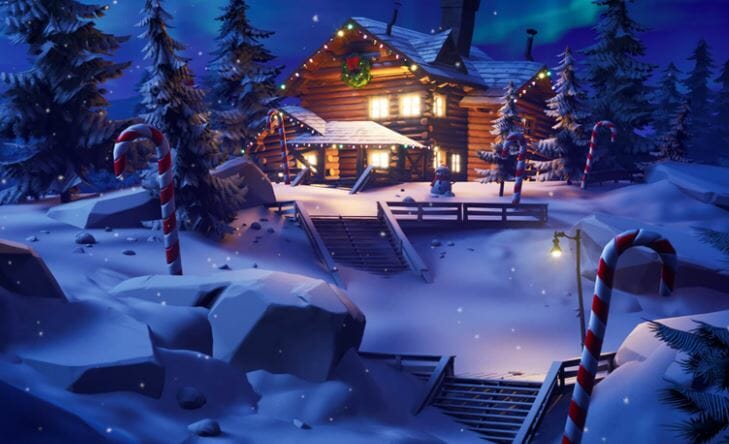 When Does Fortnite Winterfest 2021 Start?
The big question on everyone's mind is when is Fortnite Christmas 2021 event. We usually don't find out until a few days prior to the Christmas event starting and this year is no different.
This year, according to YouTuber Tabor Hill, the event will start on Thursday, 16th December. We don't have a confirmed time but it's safe to assume it'll be at the same time new challenges go live, at 10 am ET / 3 PM GMT.
Last year, there was some confusion about the release date due to what was leaked from the API. However, it seems more clear cut this year but if there are any changes, we'll be sure to let you know as soon as possible.
We'll also be covering all of the leaks for this years event including what the free skins and other cosmetic rewards are that we'll get. Be sure to check back or head to the home page now to check out all of our coverage on today's update.