Players are asking when is Rebirth Island coming back to Warzone. Here's what we know about the return of the Alcatraz map.
The Warzone Pacific map, Caldera, was released for players that own Vanguard last week on Wednesday. The following day, the new map was available to all players regardless of whether they own Call of Duty: Vanguard.
Verdansk was removed to make way for Caldera and although most players have good memories of the first Warzone map, it didn't get a good send off with Raven Software's underwhelming "Last Hours of Verdansk" event.
However, it doesn't really come as huge surprise the event was unsuccessful with every Warzone live event becoming a borefest leading to players complaining that the events aren't even remotely close to what Epic Games provide Fortnite players at the end of most seasons.
Not only was Verdansk removed but Rebirth Island, the Alcatraz map was also removed from the playlist. Since it's release, there's always been at least one Rebirth playlist that players can jump into.
However, for those that are wondering if Rebirth Island will be returning, fear not, it'll be back soon. Here's the date of when it'll return as a playlist.
Rebirth Island Coming Back Date
Update: Latest Rebirth Island return December 17th 2021
Raven Software made it clear the Alcatraz map will be coming back. The official date it should be returning as a playlist is this week on Thursday, 16th December. Unfortunately for those wondering, there will not be a new map for Rebirth.
However, there is a Vanguard Resurgence mode where most of the map is cut off and players need to land in small circle that will change in each match that you play. Granted it's not as fun as Alcatraz, but it's something fresh for those that can't stand looting and running for the majority of a match.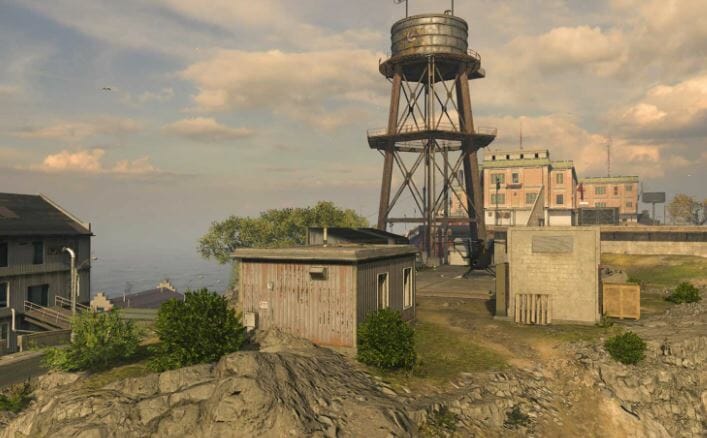 We'll update this if there are any delays to the return of Rebirth and we'll also update you as soon as it's live. There's only a couple of days left until players can try out the Vanguard weapons on the small fan favorite map.