Here is when the Apex Legends update will be released for Season 17, Arsenal with the new Ballistic Legend.
The new season of Apex Legends is set to be released today, on 9th May 2022, however, it looks like only Steam and xbox have received the update.
Having said that, the playlists have not been updated yet and there are issues with being able to play the game. Typically, there is no downtime for Apex Legends for the updates, but this latest patch is taking some time.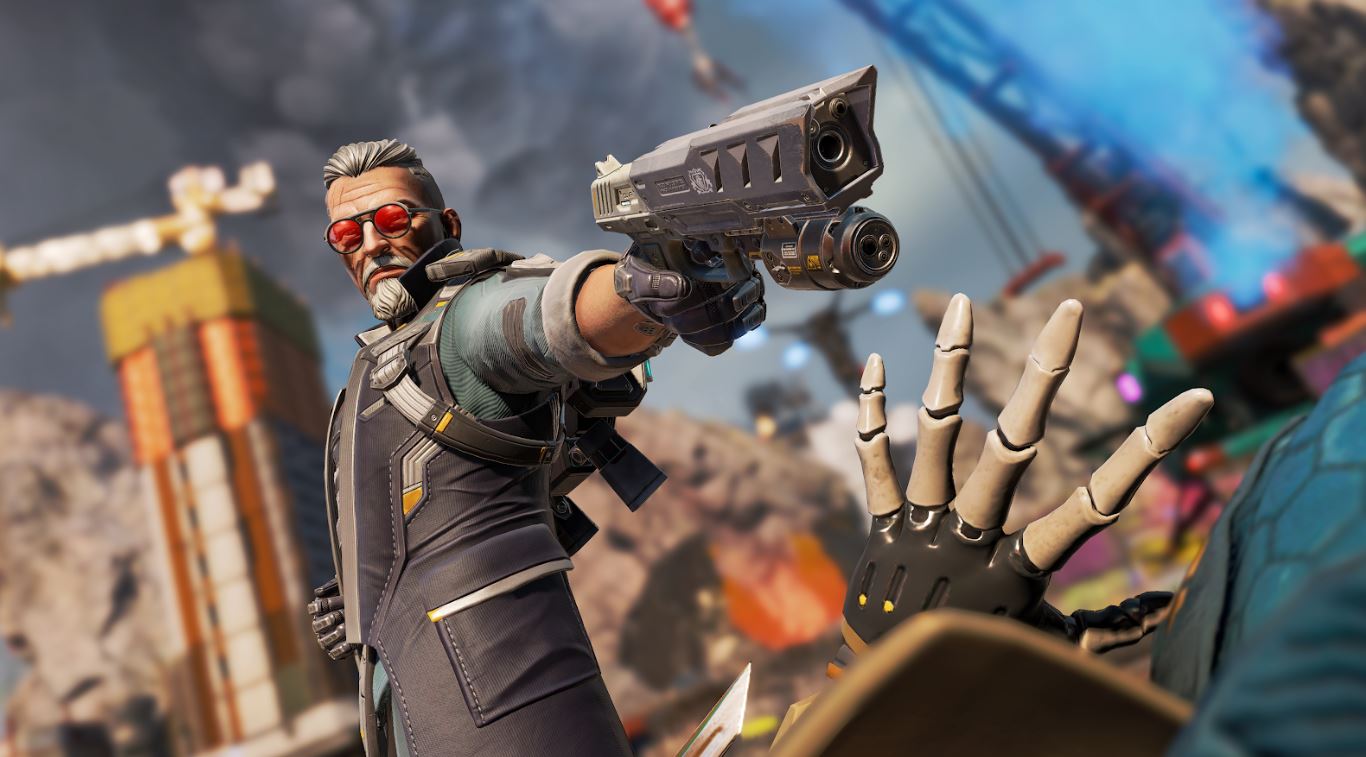 When is Apex Legends 2.23 Update? Patch Notes (9th May, 2023)
Usually the new update for Apex Legends is available to download the day before the set release date so that it can be installed when the new patch is live the next day. Unfortunately, that was not the case for Season 17 of Apex Legends and there has not been an automatic download for the game on PlayStation as of writing.
There are some issues with the update on xbox and Steam however with the new playlists not being live. This issue will likely be resolved soon by Respawn, but until then, Apex Legends is unplayable as of right now.
If you haven't seen already, the official patch notes have already been released by Respawn to let you know of the changes that have been made to the new season, which you can read by clicking here.
Season 17 Main Changes
If you do not want to read the full patch notes, here is a quick glance on the changes that have been made.
New Legend – Ballistic:

PASSIVE: SLING – Store a third weapon in the sling. Access via inventory or Character Utility Action Button. The sling weapon cannot take attachments.
TACTICAL: WHISTLER – Shoots a projectile that heats up an enemy's gun as they shoot. Overheating causes damage. Hold the Tactical to lock-on.
ULTIMATE: TEMPEST – Nearby teammates get faster reloads, faster-armed move speed, and Infinite Ammo. The sling weapon will be upgraded to gold.

World's Edge POI changes

New named POIs:
No more Lava Updraft
Harvester has been updated
New vault location new Skyhook
Snow has been added to Skyhook
Mirage a Trois is now on the map.

Weapon Mastery – you can now complete challenges to level up your weapon. There will be trials to complete every 20 levels and each weapon mastery track will earn players weapon-specific badges, lifetime performance trackers, Legendary weapon mastery banner frames, and a guaranteed Legendary skin for each weapon. To read more about it, please click here.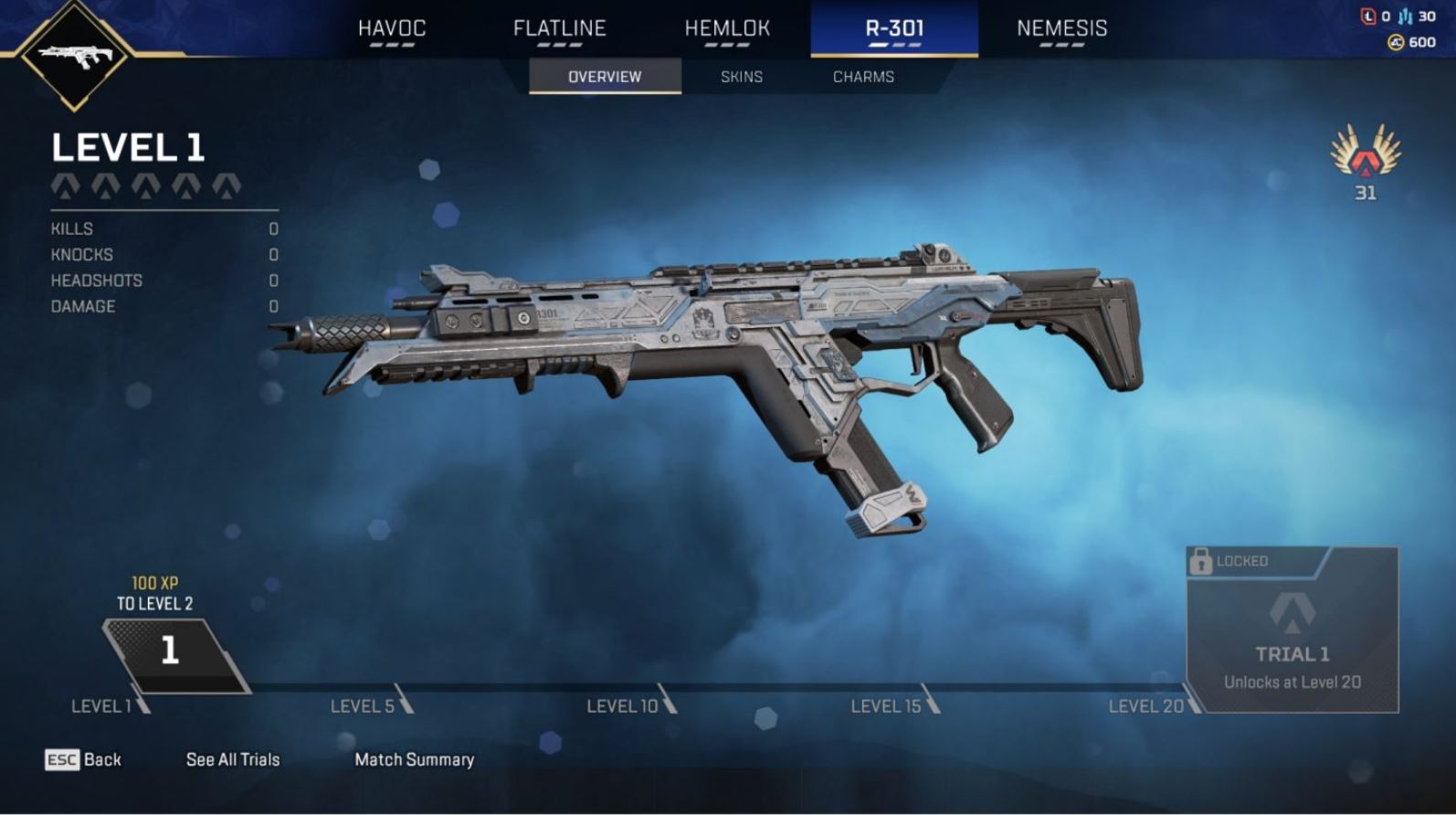 There are many changes being made to Ranked.

This season will not be split into two halves as usual. There are now 10 provisional matches for players to complete first, which will determine the rank you are placed in. You can see the full changes by clicking here.

New survival item – Evac Tower.

This item is a portable Jump Tower and can be deployed when needed. This item can be destroyed by enemies, so beware.

There are new Pings that have been added which are:

Avoid Area
Enemy Audio
Regroup

Crate Loot Changes

L-Star enters and RE-45 returns as floor loot.

Weapon changes:

L-Star EMG [Crate]

Added Disruptor Rounds: 60% damage increase against shields
Base Damage Reduced to 16 (was 17)
Projectiles now have passthrough: 60% damage retained
Projectile growth increased
Improved recoil pattern
Removed barrel
Ammo Stockpile: 324
Reduced VFX brightness when hitting unarmored targets

30-30 Repeater

Projectile size increased when fully charged

Triple Take

Projectile size increased
Improved hipfire spread
Tightened bullet pattern when fully choked
Ammo per shot reduced to 1 (was 3)
Magazines sizes adjusted to match the new ammo costs

Purple Mag: Increased to 10 shots (was 9)

R-99 SMG

Removed 1 bullet from base and all magazines

No Magazine reduced to 19 (was 20)
White Magazine reduced to 21 (was 22)
Blue Magazine reduced to 24 (was 25)
Purple & Gold magazine reduced to 27 (was 28)

Charge Rifle

Reduced shots per magazine to 3 (was 4)
Reduced spawn rate

Gold Weapon Rotation

Flatline
Triple Take
Spitfire
Mastiff
Volt

Weapon Crafting Rotation

Alternator SMG & Sentinel enter the crafter and are removed from floor loot
EVA-8 & 30-30 Repeater return to the floor loot

Loot Spawns

Improved Vault Loot

Increased chances of gold loot
Added light mags to spawn pool

Improved Cargo Bot Loot

Removed small healing items, Mobile Respawn Beacon, White Armor,  White Backpack
Adjusted Large Healing and Heatshield spawns to allow for more desirable loot spawns
Removed gold weapons from purple tier Cargo Bots but increased spawn chance in gold tie

Legend Changes

Catalyst – Dark Veil

Scan Highlights & Diamonds are no longer visible through the Dark Veil

Mirage

Class changed from Skirmisher to Support

Ash

Now gets slowed to weapon sprint speed instead of weapon walk speed when targeting with her tac.

Legend Class Changes:

Assault Class

Smart loot gains have been adjusted to reduce skipping an upgrade tier

It will now be less likely to jump from White to Purple or Blue to Gold

Optics are now given based on team rather than just Assault Legend who opens them
Added special drop rate for Gold Optics

Skirmisher Class

Care packages are now automatically pinged for the team on reveal.

This includes empty Care Packages that have already been looted by another team

Support Class

Support Bins will now guarantee at least one Battery in one of the Secret Compartment slots
Support Bins will now award MRBs if your ally is dead, even if you don't have their banner card.
Legend Banners can now be crafted by ANY player who has a Support Class Legend in their Squad