How to survive on top of wind turbines at Windbreakers for thirty seconds as part of the chapter 3 season 1 week 14 Fortnite challenges.
We have our final set of weekly challenges for Fortnite chapter 3 season 1 today, although there will still be challenges for the Wild Weeks. With the new season of Fortnite less than two weeks away, it's best to complete all your challenges as quickly as possible.
Epic Games have made the challenges much easier over the last couple of seasons with most quests completed without even going out of your way to do so. Today however, there are a couple of challenges that may require a guide to help you complete them as quickly as possible.
One of the week 14 challenges requires players to survive on top of wind turbines at the Windbreakers landmark location for thirty seconds. Here's a quick guide to help you get this challenge completed as quickly as possible.
Windbreakers Fortnite Map Location
Windbreakers isn't exactly a popular landing spot due to where it's located on the map and the lack of loot that's available. Windbreakers can be found on a small separate island on south west side of the map.
Here's the location marked on the map: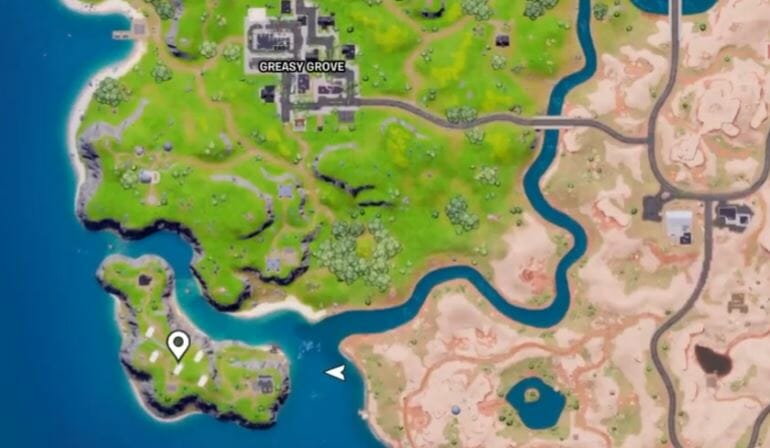 How to survive on top on wind turbines in Fortnite
The challenge is actually extremely easy to complete. However, you'll want to ensure that you land at this location from the Battle Bus to make things much easier for yourself.
There's a platform on top of each wind turbine you can land on and all you need to do is wait thirty seconds before the challenge is completed. Only jump of these wind turbines if the challenge shows as completed.