Here's the locations of all the alien artifacts in Fortnite season 7 week 1.
Season 7 launched on Tuesday with players praising the content Epic have added. Although there haven't been too many map changes, the reworked battle pass system with battle stars making a return, the new chests, flyable UFOs and more have coated a fresh set of paint to Fortnite.
We haven't had XP coins for a couple of seasons, but it looks like collect a particular item each week to help you progress during a season has been changed from the usual XP coins to Alien Artifacts.
It's not a direct swap as XP coins provided you with XP and Fortnite Alien Artifacts don't. However, Alien Artifacts are needed this season if you want to customize the Kymera Fortnite skin that's available in the season 7 battle pass.
Players can customize the Kymera outfit by changing his head shape, eye color, skin patterns and more. There are also different skin styles you'll be able to unlock, so you can create your own, unique alien skin.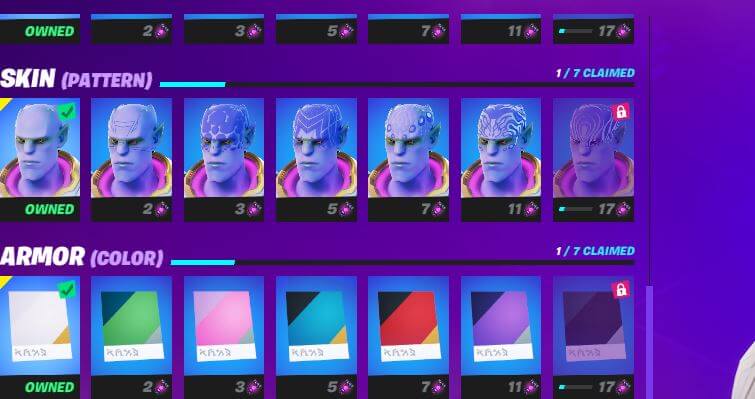 You can get Alien Artifacts from the new cosmic chests that were added to the game this season, but there are also set spawn locations around the map. It looks like there will be set spawn locations for each week of the season, and we have all the week 1 alien artifact Fortnite locations.
All Alien Artifact Locations
Here are all of the alien artifact Fortnite locations for week 1:
The scratching post west of Catty Corner.
In the middle of the map where the Zero Point once was.
A wooden shack that's located near the Durrr Burger restaurant that's found west of Weeping Woods.
The newly named Believer Beach location at the bottom of the stairs on the east side.
At the Orchard, north of Corny Complex.
Here's a map with all the locations thanks to Hypex: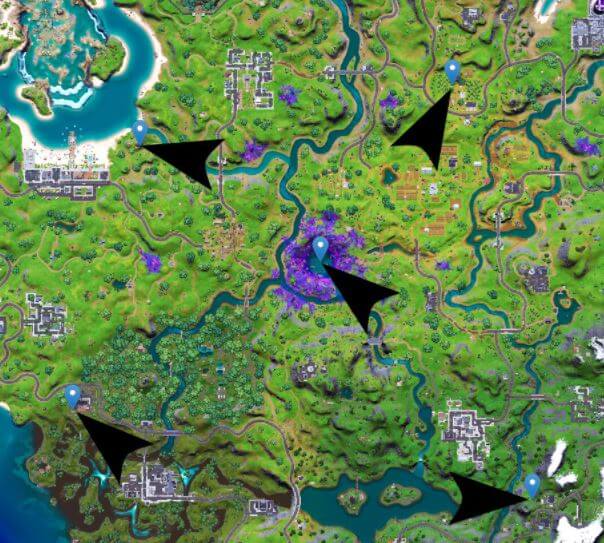 That's all the Fortnite alien artifact locations in week 1. We'll have the locations for each week of the season, so be sure to check out our site every week for all your challenge guide needs.