Here's where you can find Sunburn Shacks on the Fortnite chapter 3 season 1 map in order to complete the Collect Level Up Token At Sunburned Shacks quest.
Each week, we get a new set of Fortnite challenges. Up until the middle of chapter 3, these challenges or quests required players to explore the map by tasking them with finding certain objects or finding a hidden battle star in a loading screen.
Epic Games have made the challenges far easier to complete and most of them are completed without even trying to do so. However, there's the occasional challenge that might result in players looking up a guide on how to complete it.
One of the quests players are currently searching guides for is the collect level up tokens for Monarch quest. Due to the fact that we had a new map and players likely won't remember the smaller locations, players aren't aware of where to find the required location to complete this challenge. We've got a quick guide to help you get this quest completed.
Sunburned Shacks Fortnite Map Location
A number of players won't know where this location is as it's not a popular spot due to where it's located and the amount of loot that you'll find there.
You'll find Sunburned Shacks on the east side of the chapter 3 map one the smallest island on that side. Here's the location marked on the map: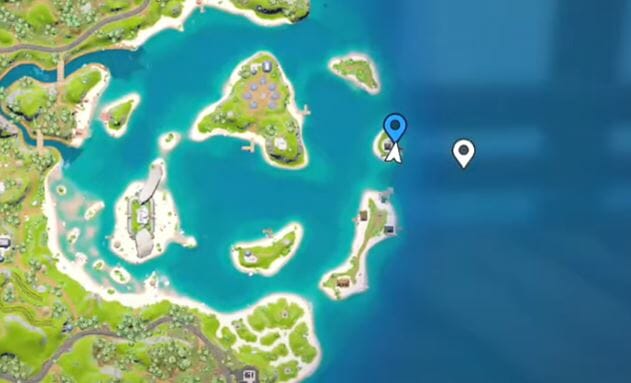 The token itself will be located on the dock near the umbrella and the sunbeds. There's only one to collect, so once you've done that, you'll have completed the quest. Simple.