There are a couple of challenges that require players to know the location of The Ruins in Fortnite chapter 3 season 3. Here's the map location.
For the last couple of seasons, Epic Games have been adding in more challenges than just the standard weekly challenges. We usually have new quests that are related to the storyline. We've also had extra challenges that provide players with free rewards.
Today, the Indiana Jones challenges went live which once completed, will provide players with all the cosmetic rewards in the set.
One of the challenges that players are tasked with completing is to collect the Durrrburger Relic from The Temple and The Ruins in a single match. Players are wondering where the two locations are, and we have a guide below to help.
Where Are The Ruins in Fortnite
The Ruins are located on the northeast side of the map near The Daily Bugle. Here's the location marked on the map:
You'll find the Durrrburger Relic located in the middle of The Ruins on the floor. Here's what it'll look like in-game:
And here's the location of it on the mini-map:
The Temple can be found on the far right side of the island as shown in the image below:
The relic itself can be found near the middle of the temple near a wall on the floor: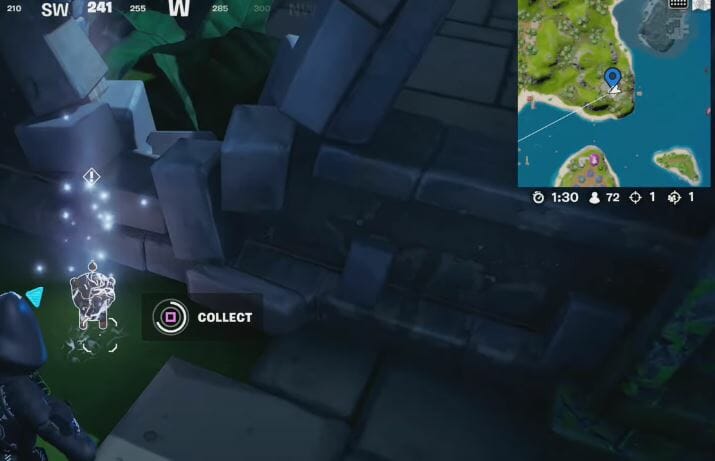 With the challenges only releasing a few hours ago and with so many players looking to unlock Indiana Jones as fast as possible, the two locations are a hot spot right now. If you want to complete this challenge, we'd recommend dropping somewhere else first and get ready to take players on.
Remember, you'll need to collect both of the relics in a single match. The locations are fairly close to one another, so you should be able to visit both with no problems. However, we'd recommend grabbing a vehicle or the Grapple Gun to make it easier to complete the challenge.
Have Fun!