A new item has been added to Fortnite today, the Ripsaw Launcher. Here are all the spawn locations for it around the chapter 3 season 3 map.
It's been two weeks since the launch of Fortnite chapter 3 season 3. The season has gotten off to a good start with multiple map changes, the ability to ride animals, the addition of the Reality Seeds, a new Battle Pass, and more.
Last week, we had the first content update that introduced the Grapple Glove which works similar to the Spider-Man Web Shooters, although the glove also has the ability to pull items closer to them.
Before the content update, there was a hotfix that introduced some balance changes including a buff to the Two-Shot Shotgun, a buff to the Hammer Assault Rifle, and a nerf to both the Combat SMG and the Striker Burst Rifle.
Today, Epic Games released the first major patch update of the season, v21.10. Today's update introduced Darth Vader as a mythic boss who will drop their lightsaber which works as a normal lightsaber but can also be thrown a certain distance before returning to the player.
In the patch notes, Epic Games didn't mention the addition of the Ripsaw Launcher that can now be found around the map. Here are the stats of the Ripsaw Launcher along with where to find it around the chapter 3 season 3 map.
Ripsaw Launcher Fortnite Stats
Although Epic Games never provide stats for new items they add to the game, data miners find this information and post it on social media. Here are the stats you need to know about the Ripsaw Launcher:
Damage – 60
Headshot Damage – 90
Magazine Size – 3
Fire Rate – 1.5
Reload Time – 3.75

Ripsaw Launcher Fortnite Spawn Locations
There's one location where you can find the Ripsaw Launcher in Fortnite and that's at the factory north of the logjam. Here's where you'll find it on the map: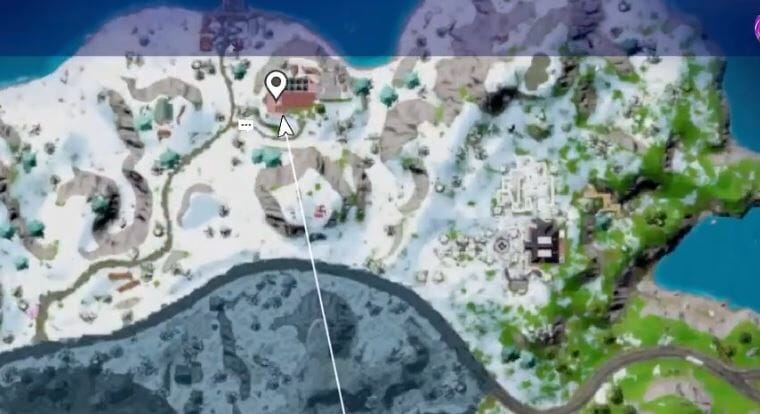 You'll find them on tables and on the wall. You'll need to equip it which will take you two seconds.