Here's where to find the Holiday Presents! item in Fortnite chapter 3.
We're onto week three of Fortnite chapter 3 season 1 already. We've been getting daily challenges as part of the Winterfest Christmas event along with a new present to open daily from the Cozy Lodge.
We now have a new set of challenges for the week, each of which will provide players with 25,000 XP. Due to the time it takes to level up this season, players have resorted in using XP glitches, some of which we've covered on the site.
However, these new challenges for week 3 along with the daily 18k XP you get from the Winterfest challenge should help you level quicker. One of the challenges today for Winterfest 2021 requires players to use a Holiday presents! Item. Here's where to find them in chapter 3.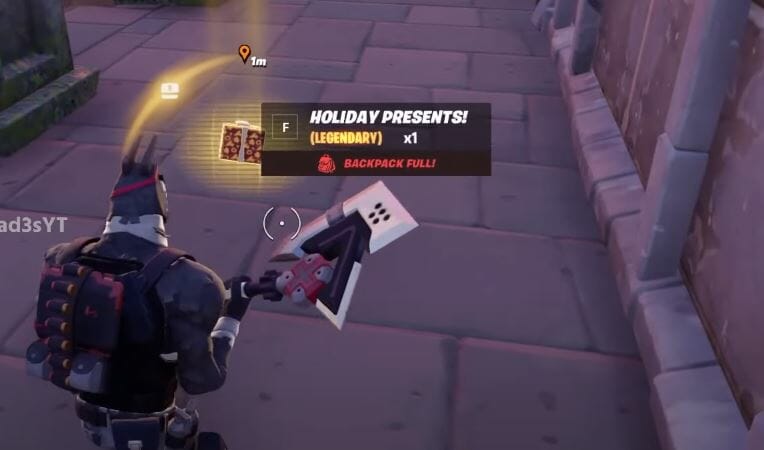 Where are Holiday Presents in Fortnite Chapter 3?
In order to use a Holiday Presents! item in Fortnite, you'll need to find them first. It's important to note that the presents that Santa (Sgt. Winter) throws from his truck does not count towards this challenge as you aren't using the holiday presents item, you're just opening it.
Unfortunately, you can only find the presents as floor loot and they are pretty rare to find. It's likely going to take you a few games to find one unless you get extremely lucky. However, you can increase the chance of finding a spawn for them.
In order to do so, you need to land at location on the map which have a higher rate of floor loot. The more floor loot items at a location, the higher the chance you'll have of finding a holiday present item.
With that said, one of the best locations to land at would be the two large factory type buildings at Chonker's Speedway and the small area that's south-west of Rocky Reels:
Other locations with higher floor loot include Sunny Steps, the location that's north-east of The Daily Bugle, North of Sleepy Sound, and south of the Sanctuary at the location marked below.