Here's where you can find the Fortnite Season 10, Week 8 hidden secret Gothic Battle Star Location.
We're already into week 8 of Fortnite Season 10 and we'll have yet another hidden Battle Star to unlock today.
Hidden/secret Battle Stars have been available to collect everywhere whereas in the past, there's only been a maximum of five hidden Battle Stars within loading screens. In order to collect the Battle Stars this season, players need to complete three of the limited time mission challenges/objectives in order to unlock the loading screen.
The third Gothic challenge has now been unlocked and is available to complete which means upon completing all three of the available challenges, players will unlock the week 8 loading screen.
We've created a guide below on the location of the secret/hidden Season 10 Week 8 loading screen Battle Star below:
Where to find the Season 10, Week 8 Hidden Gothic Loading Screen Hidden Battle Star Location
As mentioned above, upon completing three of the objectives/challenges for the Gothic mission, players will unlock the loading screen seen below:
As with all loading screens, a hint is provided as to where you cvan find the hidden secret Battle Star. if you look closely on the right hand side of the loading screen, you'll see coordinates: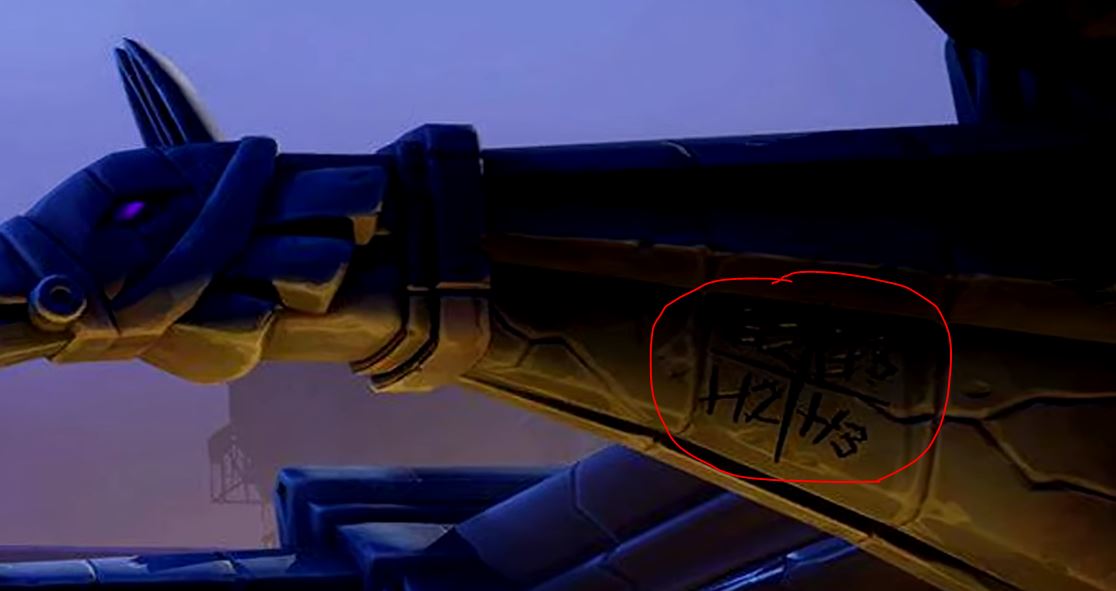 Followin these coordinates will lead you to the north side of the Fortnite Battle Royale map, You'll find the hidden battle star for season 10, week 8 north east of Lazy Lagoon by the hot springs.
Here's the exact location of the hidden gothic loading screen battle star:
You'll find the week 8 battle star in the crater found below: