Here's how and where to place a bioscanner in an Alien Biome in Fortnite chapter 2 season 7 week 9.
We're in Fortnite week 9 already. That means we're only a week away from the Superman Battle Pass Fortnite skin being available to unlock. There'll be additional challenges for Superman which were leaked in yesterday's v17.30 patch update.
In the meantime, we have new legendary quests to complete followed by new epic quests tomorrow along with alien artifacts. One of the week 9 legendary quests require players to place a bioscanner in an alien biome. Here's where to find and place a bioscanner in Fortnite along with information on where to find alien biomes.
Bioscanner Fortnite Locations
Bioscanners in Fortnite can be found in all the different alien biomes on the map. Alien Biomes are locations thsat have purple and blue shield around them which is easy to spot when dropping down from the Battle Bus or approaching an Alien Biome.
The Bioscanners have set locations at these alien biomes. You'll see them as a hologram and all you need to do is interact with it in order to place the bioscanner.
One of the locations where you can find and place a bioscanner is in Holly Hatchery in the middle of the named locations. Here's the location marked on the map: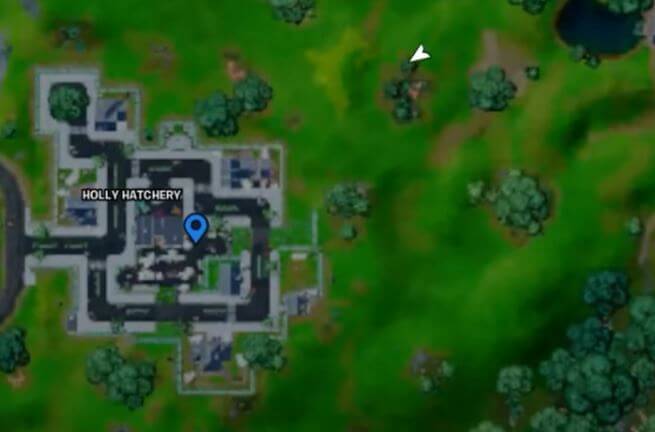 Here's what the bioscanner will look like in-game:
Each alien biome at Holly Hatchery will have a bioscanner. There are a number of different locations to complete the challenge, so if you see someone going to the spot above, head to another biome in Holly Hatchery and look for the bioscanner.