Here are the Fortnite chapter 3 locations of Seven Outposts in order to complete the "teleport using rift generators at different Seven Outposts" week 5 challenge.
A new week, a new set of Fortnite challenges. This season, all the challenges for the week unlock in one go. In Chapter 3, Epic Games released the first three challenges and the others would unlock once you've completed one of the first three challenges.
Most of the challenges this week are simple to complete. However, one of the challenges requires players to "teleport using rift generators at different Seven Outposts". Here's how to teleport using Rift Generators and where the Seven Outposts are on the chapter 3 season 1 map.
Teleport Using Rift Generators Fortnite
To Teleport using Rift generators in Fortnite chapter 3, you simply use a rift. It's called rift generators but they're the standard rifts we've seen in the game since they were first added to the game back in chapter 3.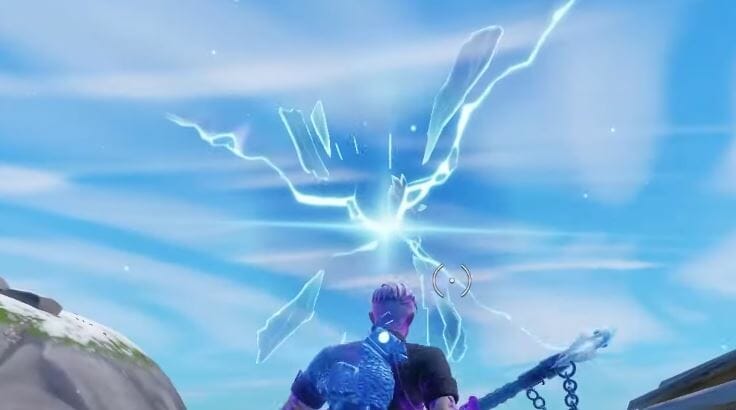 All Seven Outposts Fortnite Chapter 3 Locations
There are a total of 7 seven outposts on the chapter 3 map.  Here are the locations of all the seven outposts:
South of Condo Canyon on the edge of the desert biome
South West of Greasy Grove near the edge of the snow biome
On one of the smaller islands on the east side of the map, North East of The Joneses
In the middle of the map just south of the water on the top middle of the map
North of Camp Cuddle past the stream
North East of The Daily Bugle near the edge of the map
North of Logjam Lumberyard on the snow mountain
Here's a map of all locations: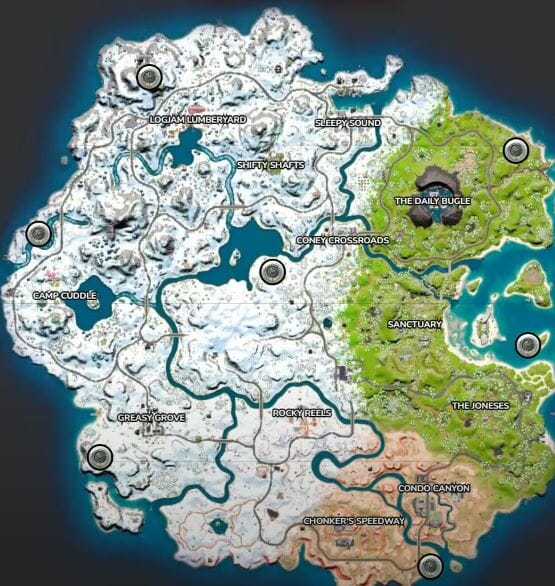 To complete the challenge, you need to teleport using rift generators at different seven outposts three times. The best way to complete this challenge is use the top left rift generators in the snow biome.
You can use one rift generator at the seven outposts to fly to the other. These are the closest ones and is the easiest way to complete the challenge.