Epic Games disabled Bushy's Bulb Back Bling recently and here's why.
If there's one thing Fortnite players can't complain about in the popular Battle Royale game, it's the fact that they always provide the player base with free cosmetics multiple times throughout the year.
Every year for Christmas, players can get their hands on free skins along with other cosmetics including wraps, gliders, back blings, emotes, emoticons, loading screens, and more. They are obtained by opening presents or completing the challenges that release each day.
This season, Epic has provided players with the chance to earn some free Naruto cosmetics by completing the Nindo challenges. Two of the main rewards from the Nindo event are the Akatsuki wrap and the Manda Glider which you can see below.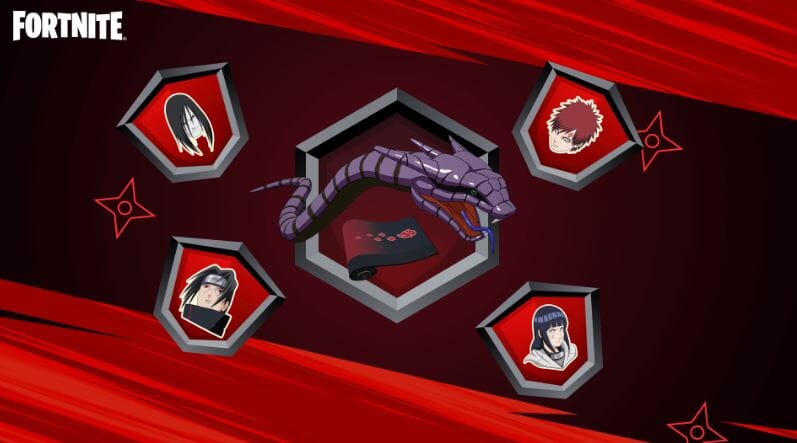 Last week, Epic Games added in new challenges that were released on Tuesday. Completing these challenges provided players with more free cosmetics, one of which is the Bushy Bulb Back Bling. Unfortunately, it was recently disabled, and here's why.
Bushy Bulb Back Bling Disabled
Recently, the Dragon Rune Lance pickaxe was disabled earlier this month as a glitch made it pay-to-win. Players that were wielding the pickaxe would have silent footsteps and footsteps wouldn't appear on the screen when you have the audio visualization option enabled.
The Fortnite Status Twitter account tweeted that the Bushy Bulb Fortnite Back Bling has been disabled. As usual, there was no information regarding why it was disabled or a timeframe on when it would be added back to the game for players to use.
However, players usually find out the reason why an item or cosmetic gets disabled. The Bushy Bulb back bling was disabled as it was causing players' games to crash regardless of the platform they were playing on.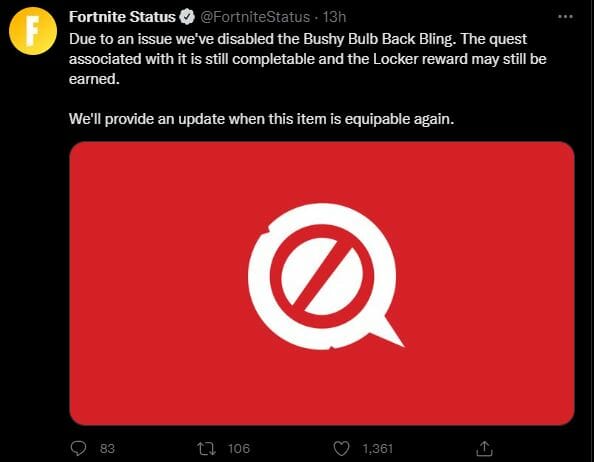 There's no ETA on when the Bushy Bulb back bling will return to the game. It took eight days for Epic Games to add the Dragon Rune Lance pickaxe back to the game, so there's a good chance we'll need to wait more than a week for the back bling to return.