Here's why there might be Stage 5 of the Fortnite Prisoner Skin.
Earthquakes are happening frequently creating cracks/fissures on the Fortnite map, and the Prisoner is clearly at the center of it. There are currently four stages for the Prisoner skin, with stages 2, 3 and 4 unlocked in various ways. It's possible there will be a live event featuring the Ice King and the Prisoner, and some theories suggest there'll be another stage for the Prisoner skin, stage 5.
Reddit user TheInfamousRavenKing has highlighted the fact that the Prisoner skin still has a chain around his waist as well as around his neck. He's created a concept for stage 5 of the Prisoner skin, removing those chains and add more fire to the Prisoners entire head and torso.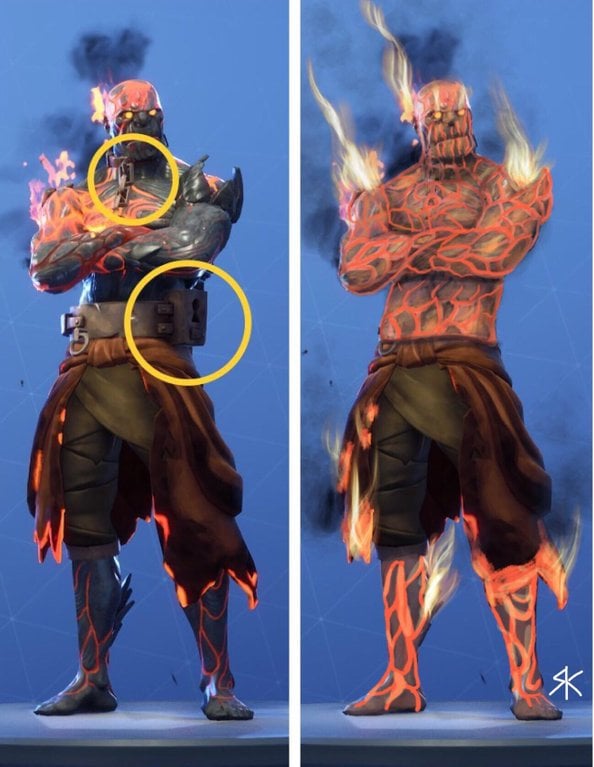 Nobel_Via, an Instagram page dedicated to Fortnite fan art concepts, has posted his own stage 5 concept which looks a lot different to the one seen above.
https://www.instagram.com/p/BtnXG4rlJJ3/
His reasoning for creating the concept was similar to what others have stated, he feels there should be another style/stage to the skin.
Season 7 ends on Wednesday, 27th February and there isn't much time for an in-game event to take place. Usually, Season ending events take place more than a week before a Season ends however, Epic may be changing things up this Season. With earthquakes predicted to continue until the day the Season ends, don't be surprised to see an in-game event concluding the story between the Ice King and the Prisoner.