Data-miners have leaked a Will Smith Fortnite skin along with the possible September Fortnite crew skin.
Epic Games released the v17.40 Fortnite update today. As usual, there were a number of Fortnite skins that were leaked by data-miners during downtime. These are cosmetics that Epic don't encrypt which means data-miners can leak them with ease.
Most patch updates also have encrypted files which are usually cosmetics or event files. There were several encrypted files added in today's update, but due to the size, it was obvious they weren't event files.
Data-miners have now began leaking these encrypted files and they're upcoming cosmetics. We've seen a Morty skin leak along with a Janky skin which is Guggimon's friend. Here's a look at the two newly leaked Fortnite skins.
Will Smith Fortnite Skin
We're not sure what movies this is for, but we'll be getting a Will Smith Fortnite skin in the near future. As this is encrypted, we don't have the description of the skin, but we do know it will be an icon series skin like all the other collaboration skins. Here's a look at the Fortnite Will Smith skin from the front along with a view of the back bling the skin will come with thanks to Hypex.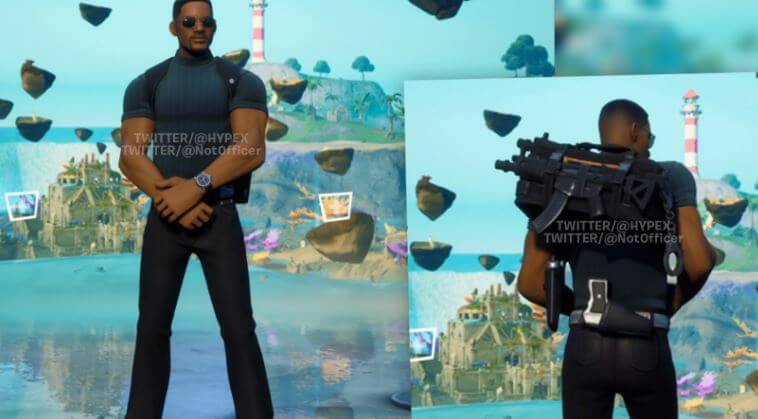 As with any leak, there's no information on a release date for the skin. There's no pricing information either, but we'd expect it to cost 1,500 V-Bucks.
September Ninja Wolf Fortnite Crew Pack 2021 Skin
There were leaks a couple of months ago that one of the upcoming Fortnite Crew pack skins will be progressive. Each month, a new variant will be available for players to use, but there was no other information regarding this. There's a chance the Ninja Wolf Fortnite skin that has been leaked by data-miners is the September 2020 Fortnite Crew skin.
Here's a look at the Ninja Wolf September crew skin: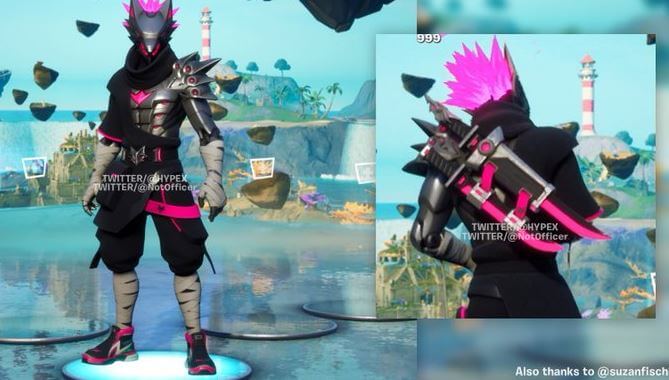 We'll be covering the Morty and Janky skins in another post. Be sure to turn on post notifications or head back to the home page to view all the latest Fortnite news and leaks.