The Hunting Party Challenges were added this season, which have ten different parts to it and require players to complete all weekly challenges. This will then unlock different loading screen, which contain a clue to where you can find either a Battle Star or Banner. These can be found somewhere in the Fortnite map, but are only visible to players that have unlocked the loading screen. Once players have completed seven weekly challenges, they will be awarded with a Hunting Party Skin. This Skin was a mystery until the v6.22 update came to Fortnite, where the Skin was leaked. The Hunting Party Skin is called A.I.M (Legendary) and comes complete with the E.L.I.M Back Bling (Legendary).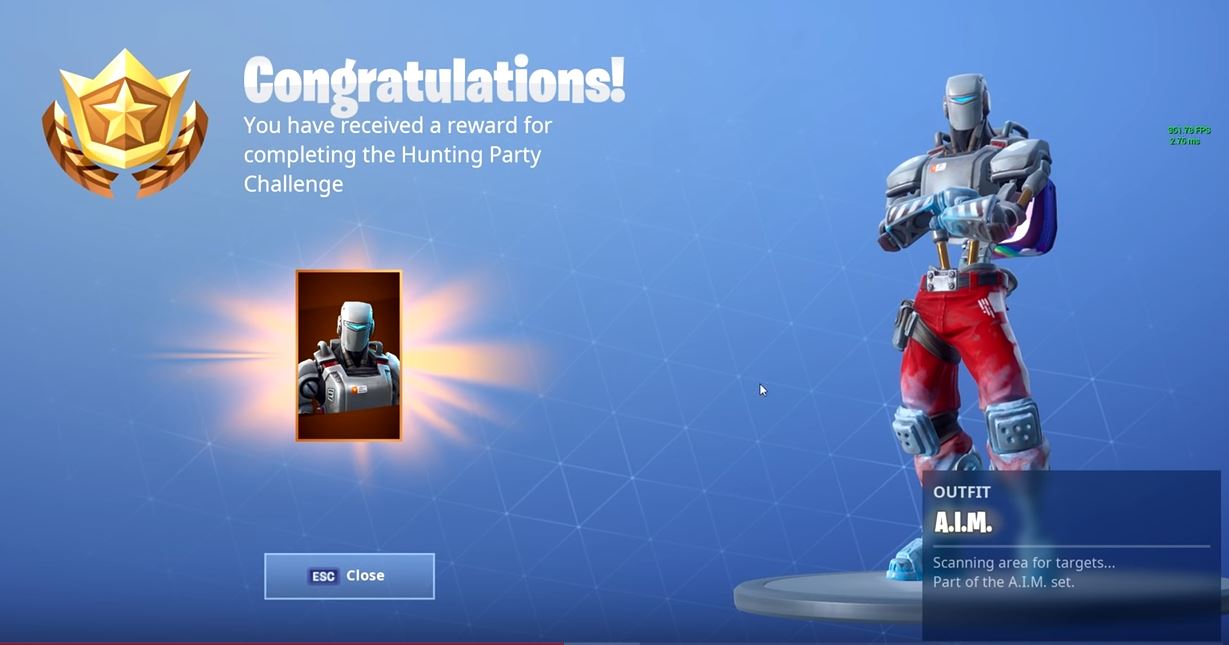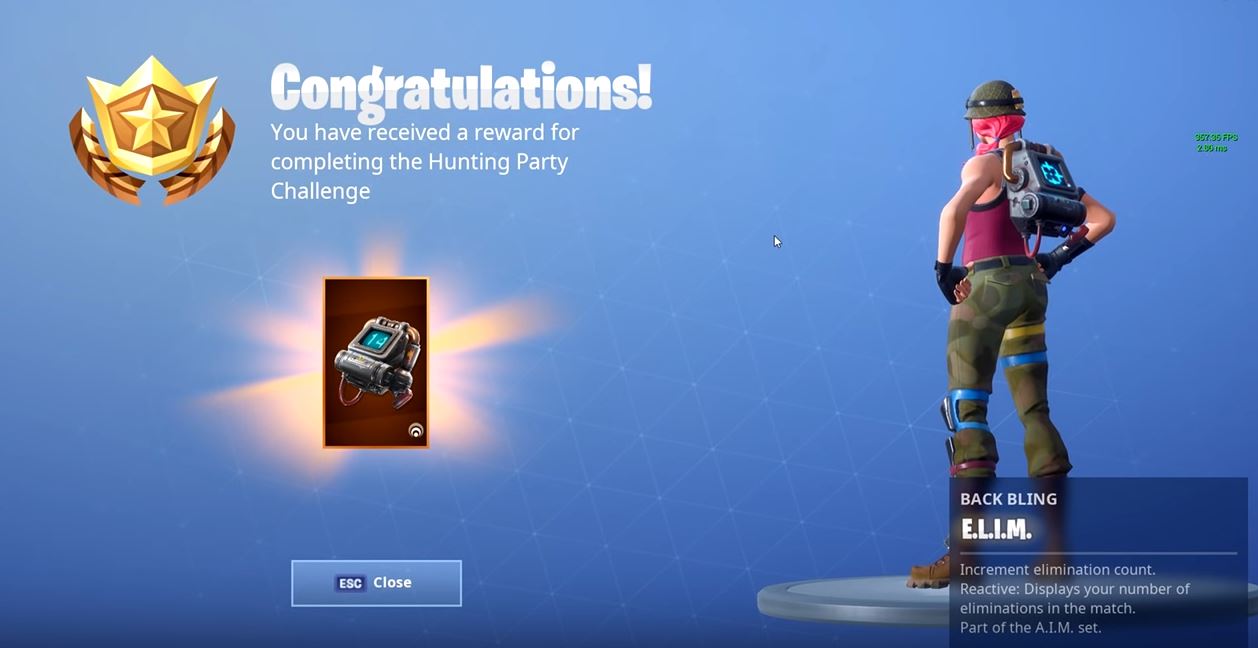 In the v6.22 update, there was another cosmetic that was leaked that seemed to be a part of the A.I.M set, called A.X.E, which is a Pickaxe (Harvesting Tool). Players were expecting to unlock this Pickaxe with the Skin and Back Bling, but this was not the case. Data-miners have been looking into the files to find out more information on the Pickaxe and have found out that the Pickaxe will actually be featured in the Fortnite Item Shop some time in the future and will be of Rare rarity.
Image Credit: @ShiinaBR
The A.X.E Pickaxe has the description, "Perfectly programmed pick" and can be seen below: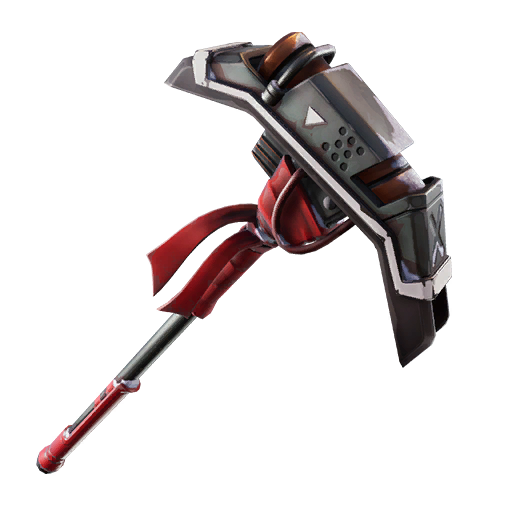 We do not know when this will be released in the Shop or what Skin it will be released with as it is part of the A.I.M set, as can been seen in the image below: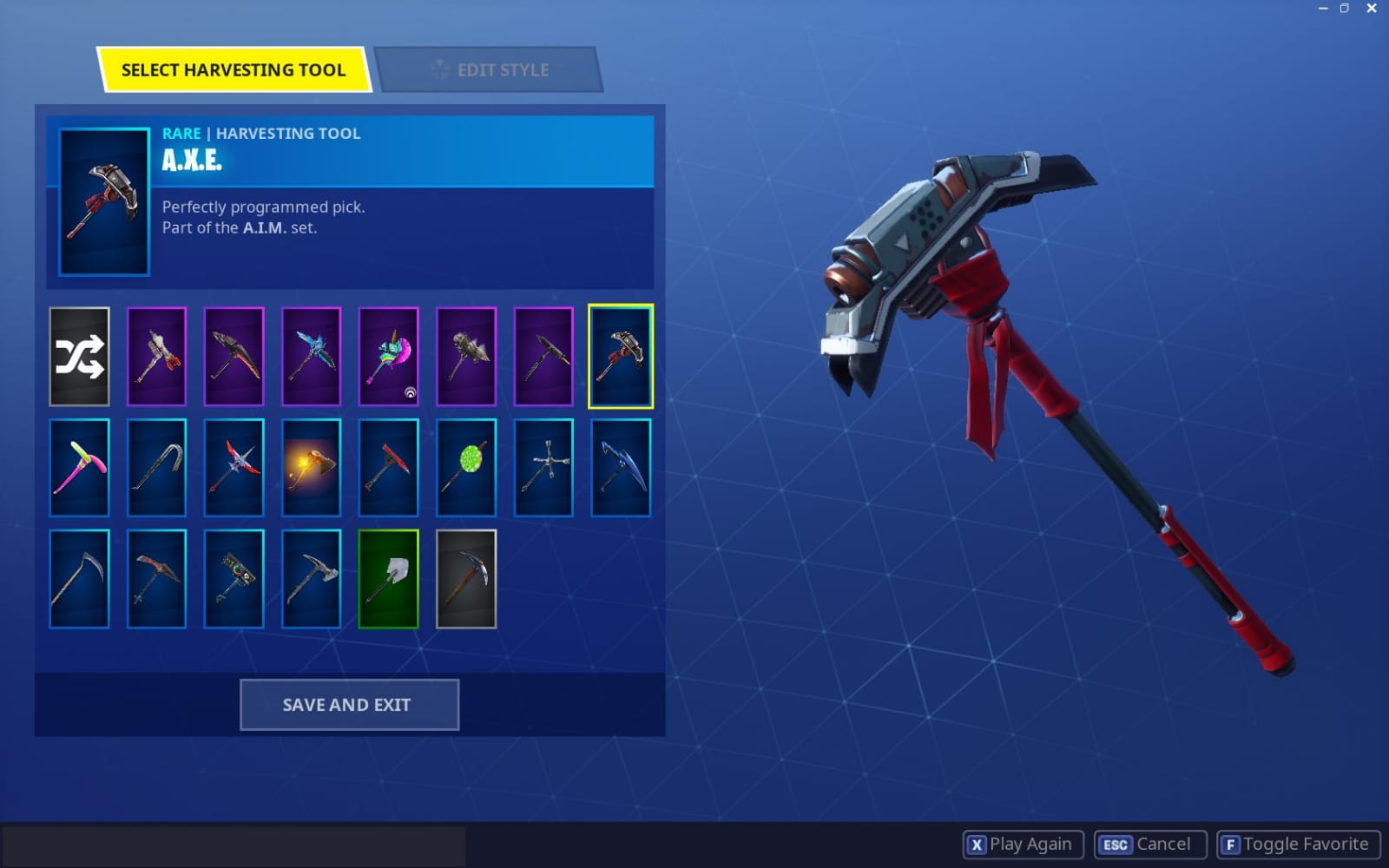 Image Credit:@TapohiFL
We will have to wait and see how Epic will release the Pickaxe and if it will make an appearance with a different version of the A.I.M Skin.