Here are all of the changes that have been made to the map in the v9.40 Fortnite update, including the completion of the Robot at Pressure Plant.
Map changes are very common in Fortnite and the changes are usually made on the day of the update, but there have been times where Epic have made some minor changes on other days. The past couple of weeks we have seen the Robot progressing every couple of days and it looks like it has finally been completed.
Here are all the map changes that have been made in the v9.40 update, including the progression in the Stone Family storyline.
Pressure Plant – Robot Completion
As previously mentioned, the Robot was being built piece by piece at Pressure Plant and we would see the progress every couple of days when a new part was added. Before the v9.40 update, the Robot had arms and a jetpack. In the v9.40 update, the Robot has been completed and here is what it looks like:
As you can see, the Robot has different styles to it, which resembles the Singularity skin. The Singularity skin is available once you have completed 90 Fortbytes and once you have unlocked it, there are five different helmets you can find to unlock different styles, all of which have been covered here.
The styles resemble Cuddle, Pizza, Durrr, Rex and Drift and we can see different parts of the Robot have taken on these styles, which confirms that Singularity has created this Robot. Two loading screens were also leaked in this update, one of which confirms Singularity's involvement with the Robot and the other confirms that the Monster and the Robot will fight. To see these loading screens, click here.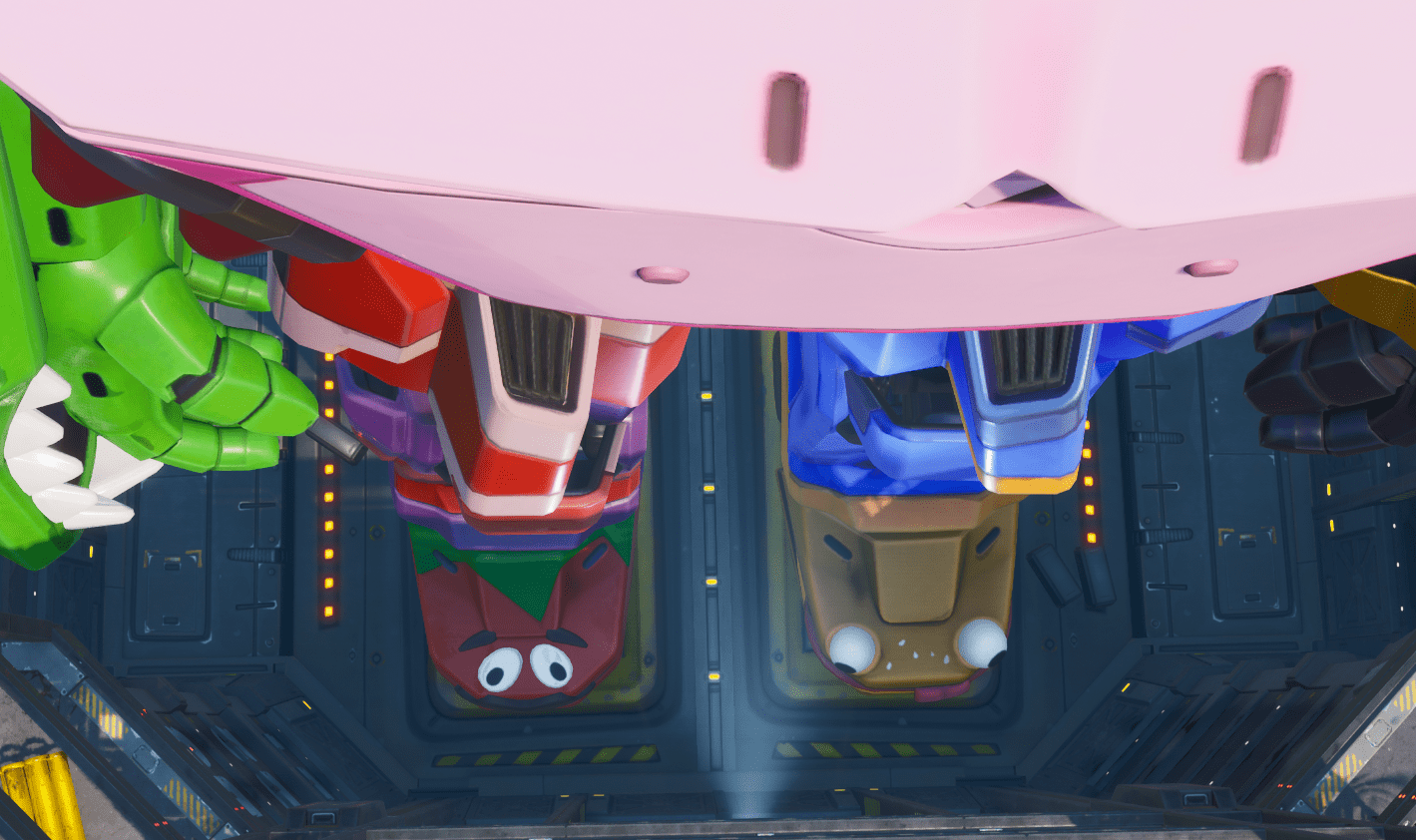 Stone Family
The Stone Family has been updating quite regularly this season and we saw the Stone Child leave Mr & Mrs Stone and set off on his own journey. In the last update, we saw the Stone Child in danger and this caught the attention of the Stone Dog nearby. The Stone Dog can now be seen on the top of the cliff, trying to pull the Stone Child up to safety.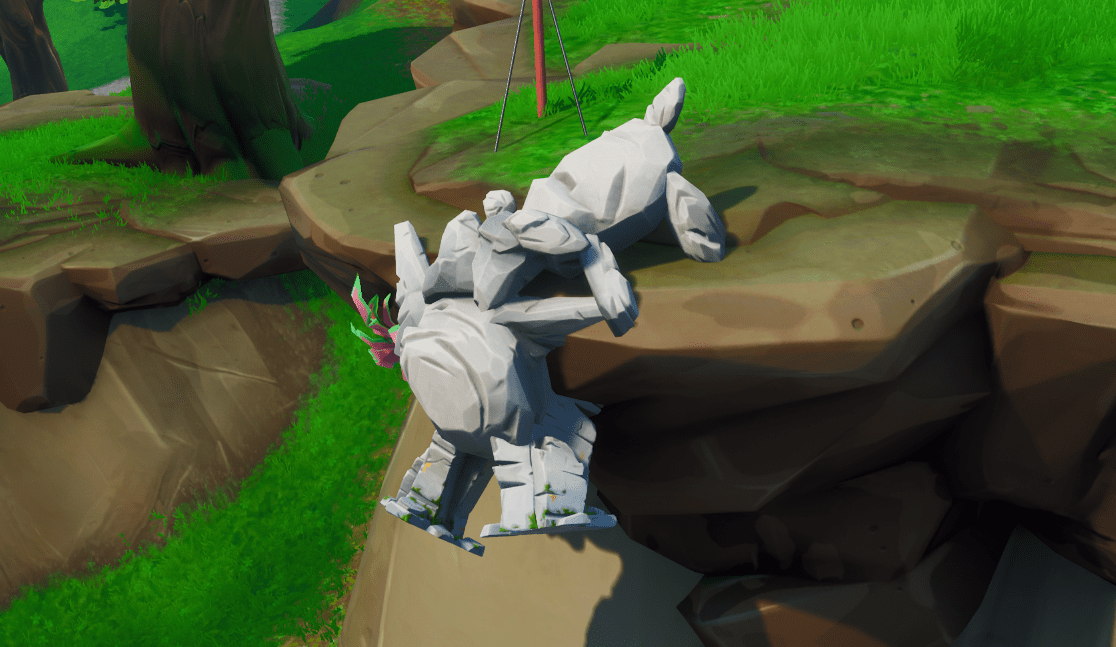 Mrs Stone had seen that the Stone Child was in danger in the last update and now Mr Stone has joined her side as they both watch on. Will the Stone Dog save the Child or will the launch of the Robot cause them to fall?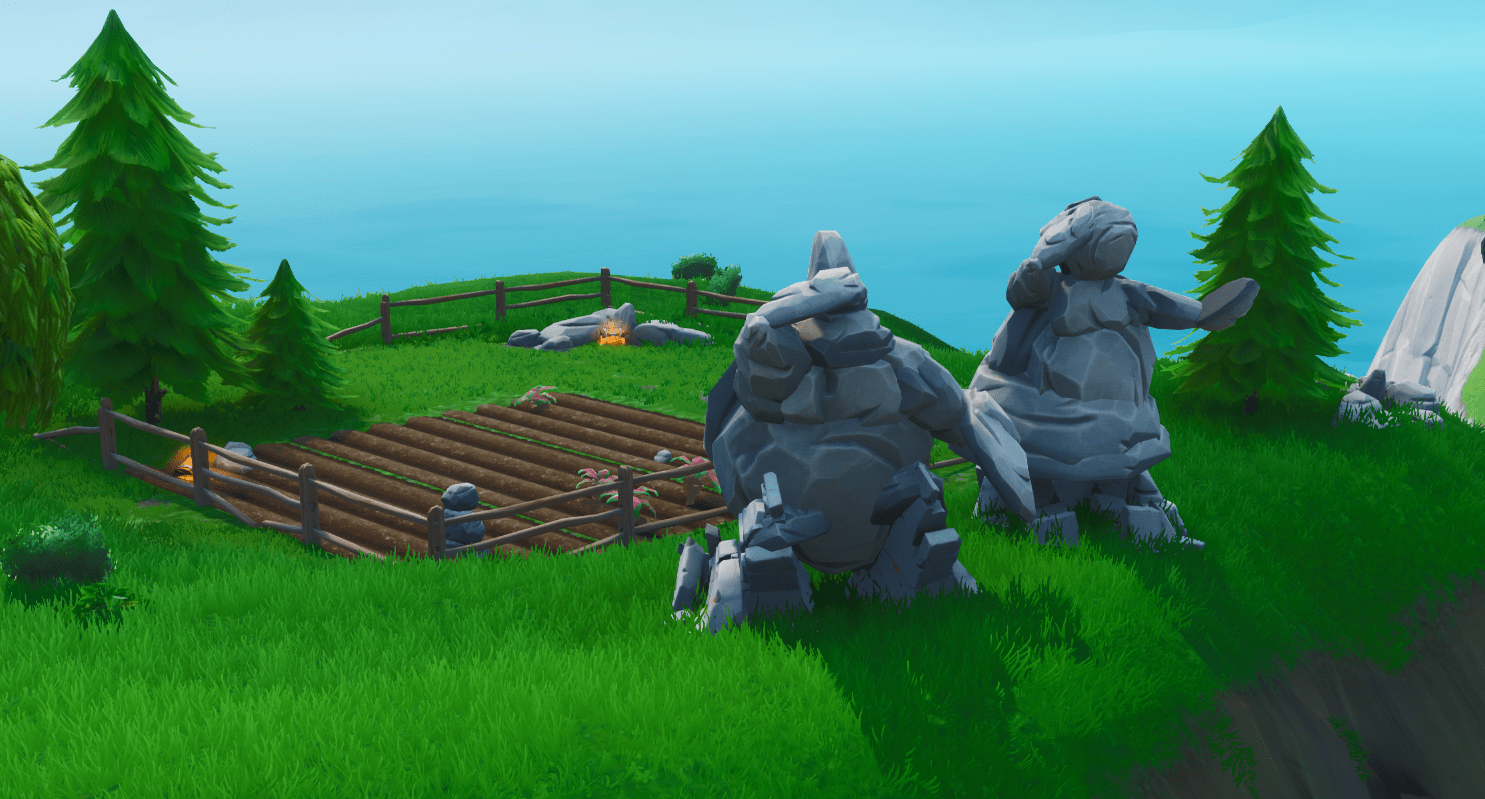 Structure North of Fatal Fields
The structure north of Fatal Fields has had another floor added to it, making it four stories tall. This added floor has a new chest spawn as well.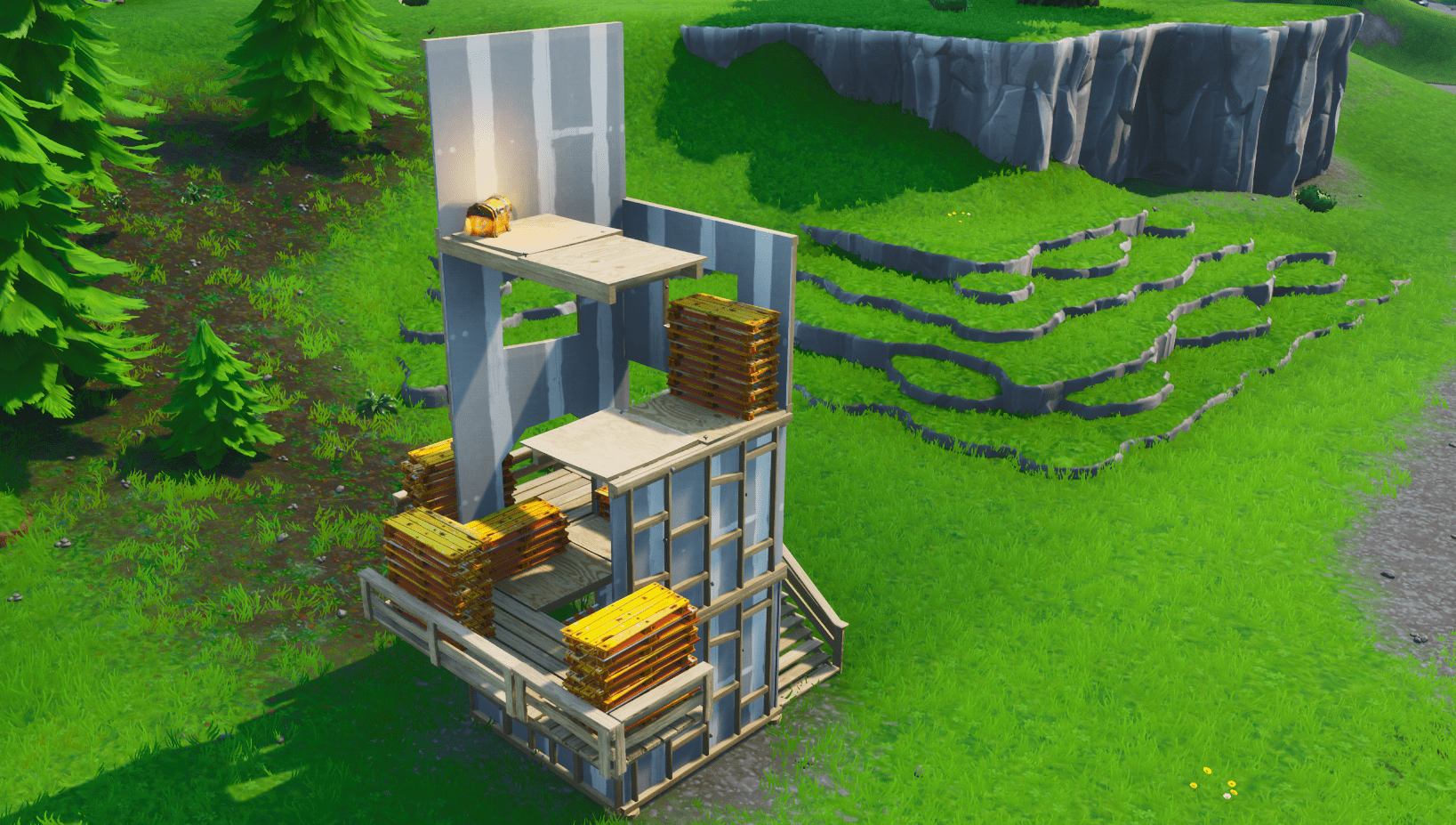 Which POIs do you think will be affected by the Robot vs Monster Event? Let us know in the comments below.