Here are all of the Skins and other cosmetics that were leaked by dataminers in the v14.20 Fortnite update.
Epic Games usually update Fortnite on a bi-weekly basis and in these update, there are many files that are added to the game. These files can include new weapons, LTMs (Limited Time Modes), map changes and almost always contains new cosmetics. Cosmetics that are added in the updates are usually leaked by dataminers once the update it available for download and these cosmetics include Skins, Back Blings, Pickaxes, Gliders, Emotes and Wraps.
Even though there are many cosmetics that are leaked, Epic have also been adding encrypted files. These files are harder to get a hold of for dataminers, but there have been some instances in the past where these files have also been leaked.
Fortnite Leaked Skins in v14.20
The v14.20 Fortnite update is now available to download and you can see all the Skins that have been leaked by @HYPEX below.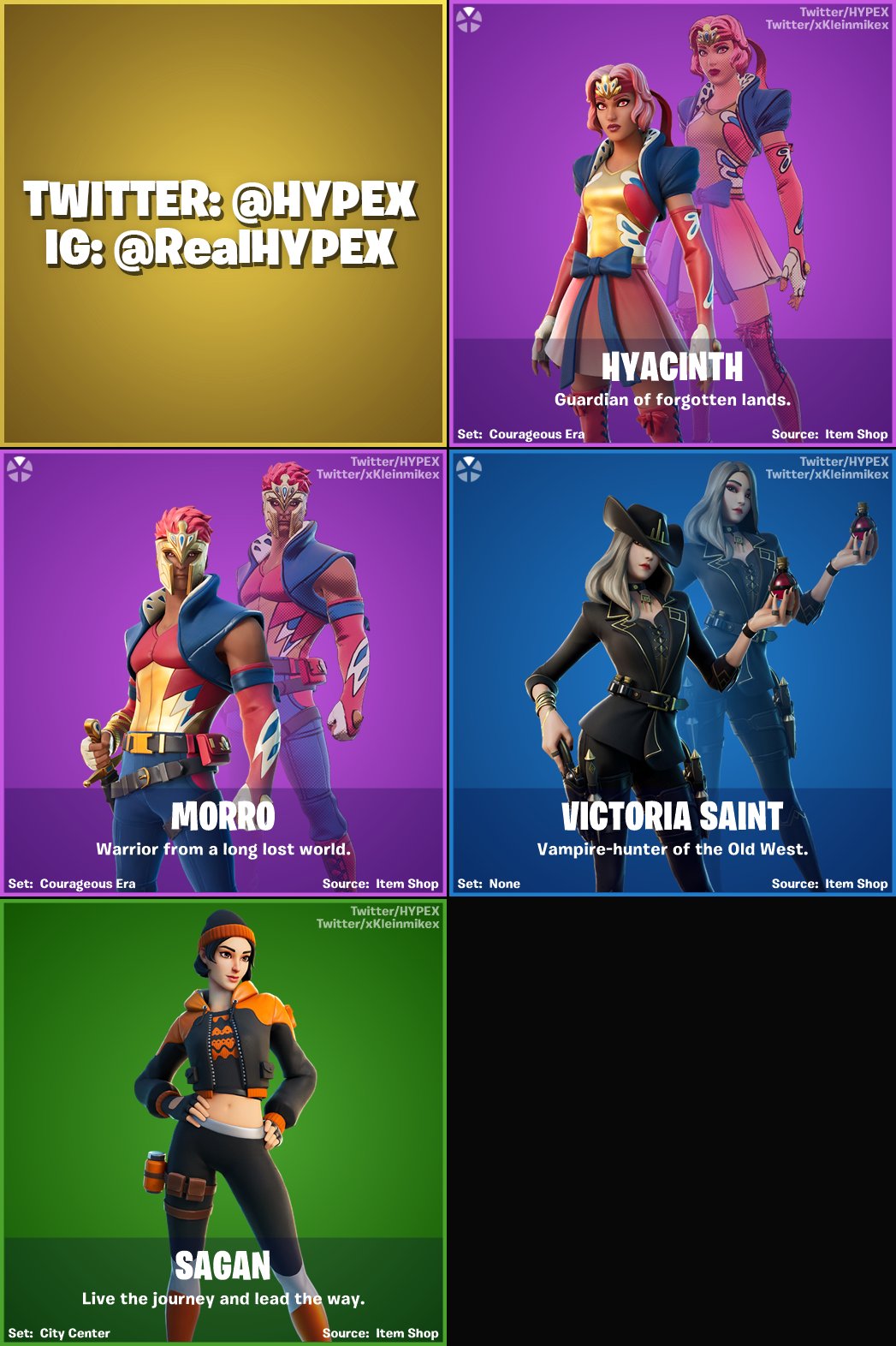 Fortnite Leaked Cosmetics in v14.20
Here are all of the other cosmetics that have been leaked by dataminers, which includes Back Blings, Pickaxes, Gliders, Emotes and Wraps.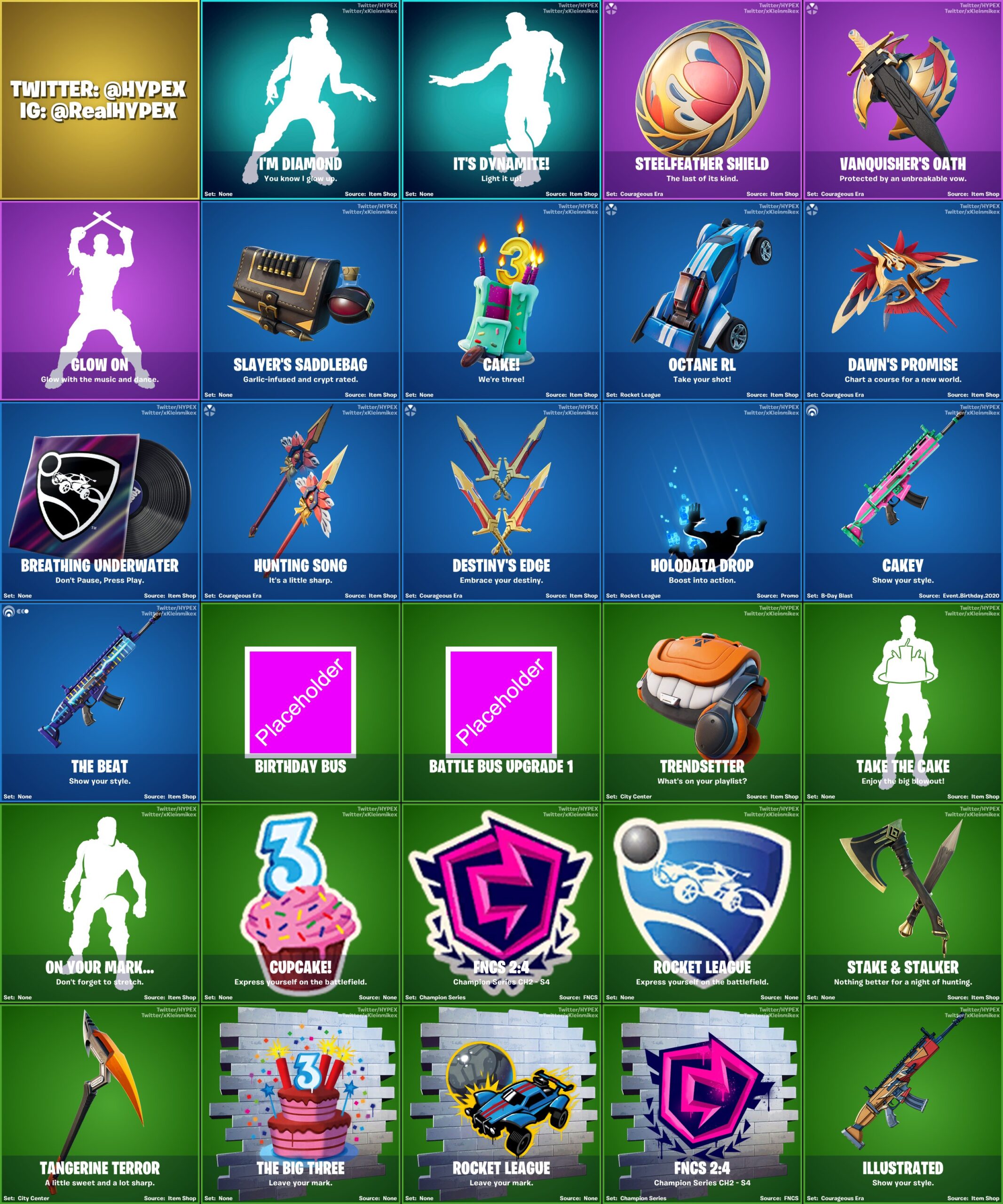 Some of these cosmetics will be awarded to players for the Llama-Rama Event, where players will be awarded for completing challenges in Rocket League. There are five challenges to complete in Rocket League and there are rewards for both Rocket League and Fortnite upon completion. You can read more about this collaboration here.
Other cosmetics will feature in the Item Shop and the cost will vary depending on the type of cosmetic and rarity. We will be showing HD images of all cosmetics individually as well as the names and rarities of each later.
Epic have announced that there will be a birthday event in Fortnite as well, and we will be posting more details about the challenges and rewards when more information is uncovered. Be sure to turn website notifications on for all the latest Fortnite news.