The trailer for the Fortnite Season 11 Battle Pass has been leaked, which means we have a sneak peak of what the Skins look like. Here are images of these Skins.
Epic have kept everyone in the dark about what the next season will be like and when it will launch, however data-miner @SkinTrackerCom has managed to find and leak the trailer for the Season 11 Battle Pass for Fortnite Battle Royale. We have analysed this trailer to see what new things have been added in the season, including weapons, vehicles and new features, all of which can be seen here.
In the trailer, you can also catch a glimpse of all the new Battle Pass Skins for Chapter 2 – Season 1 of Fortnite and near the end of the trailer, you can see all of the Skins, which we have shown in the image below.
Fortnite Chapter 2 – Season 1 (Season 11) Leaked Battle Pass Skins
It looks like the Skins are more customizable this season than before, as can be seen in the images below. At the start of the trailer, you can see four Skins that look one way: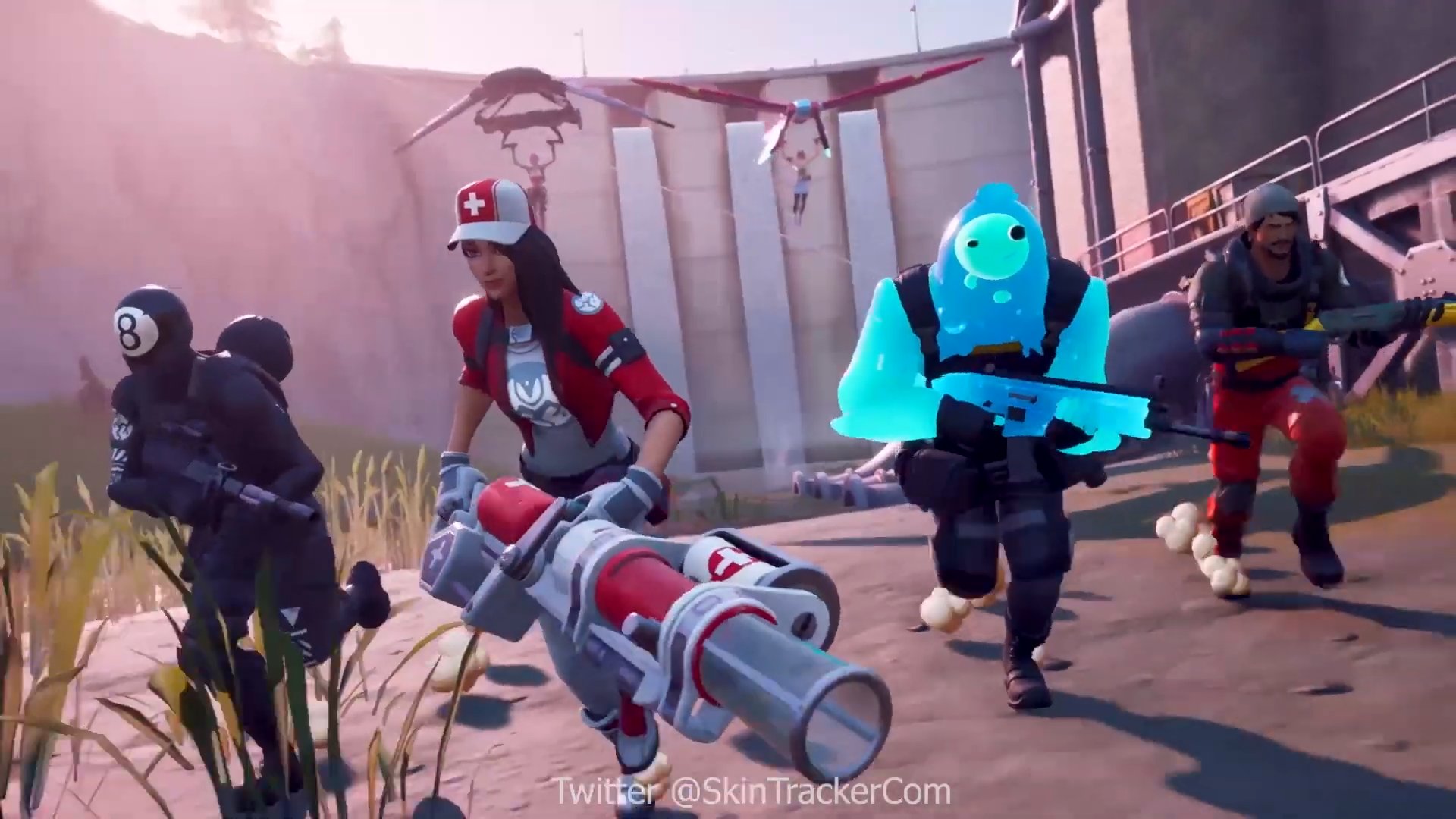 and later on in the trailer, you can see the same Skins, but customized: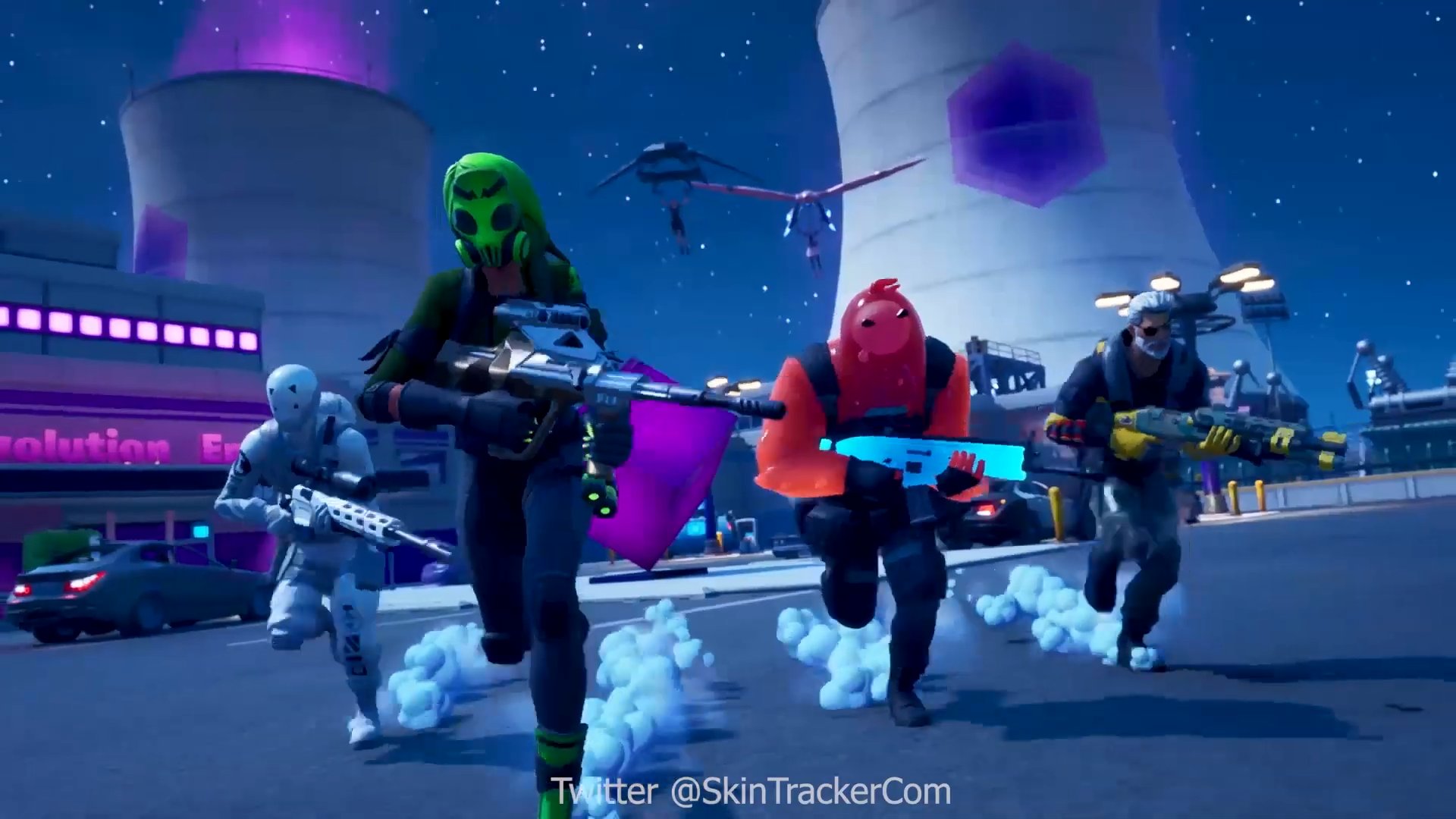 In the background, you can also see two new Gliders that will be available in the Fortnite Chapter Two – Season 1 Battle Pass, as well as a completely new POI. In the first image, you can also see the new Bandage Launcher, which will shoot heals at teammates.
If you want to see the full trailer of the Battle Pass, you can see the video below:
https://twitter.com/Fortnite_BR/status/1183813272534999040
What are your thoughts on Season 11 so far? Let us know in the comments section below.