There were a few wraps that were leaked from the v8.10 update and data-miners have showcased all of these wraps in-game.
Epic Games have added quite a few new files in the v8.10 update that took place today and one of the cosmetics leaked were wraps. Some of the wraps that have been leaked are in-fact animated. This is something new to Fortnite but it was thought that animated wraps would be coming soon as there was a separate section made in the locker for animated wraps.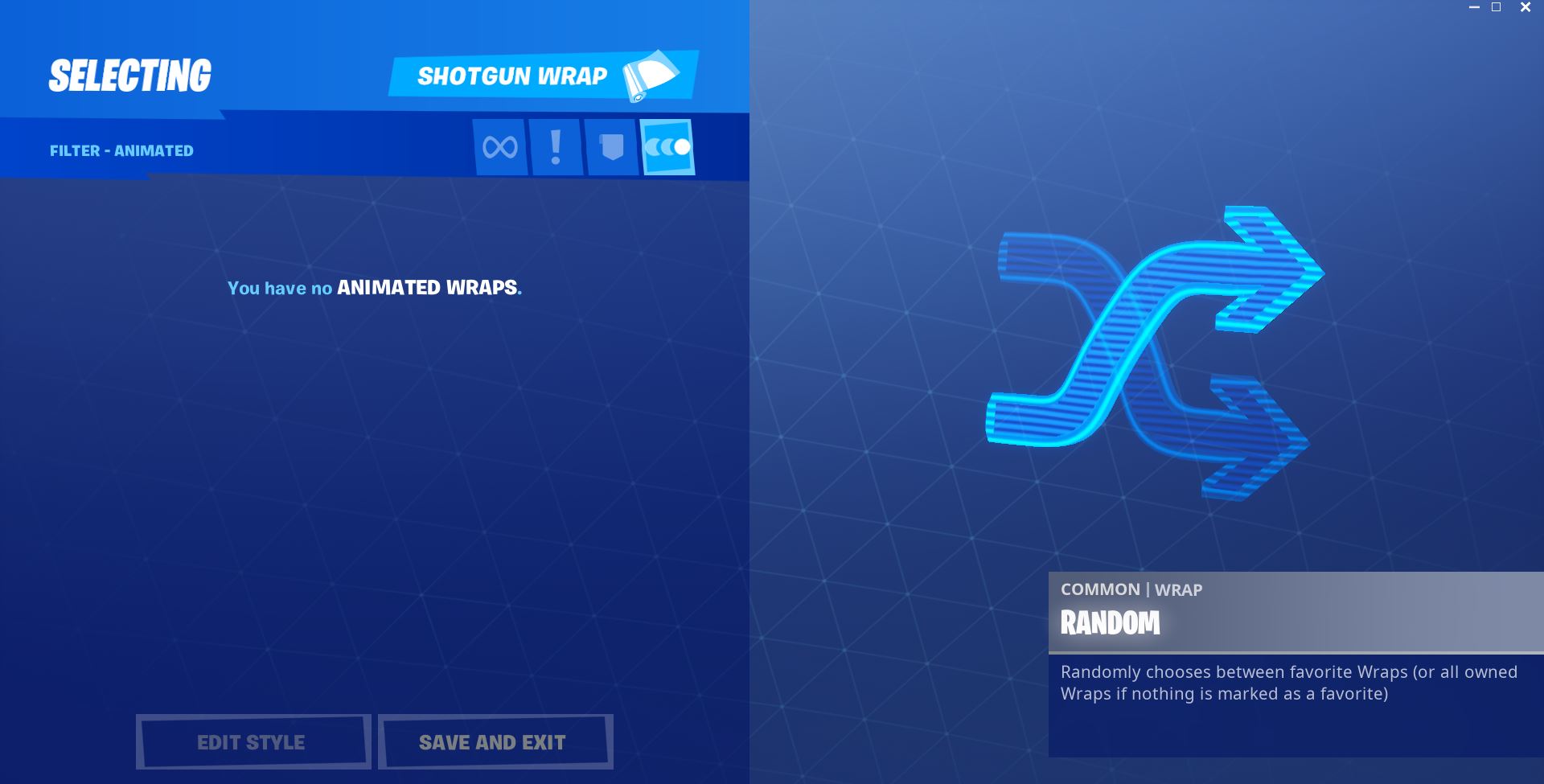 @ShiinaBR has shown the majority of the leaked wraps in-game on vehicles and different weapons. You can see the different leaked wraps below:
Magma (Epic)
This is the first animated wrap to be added to Fortnite. This wrap will be sold in the Fortnite Item Shop, but the price is not yet known.
LEAKED: Magma Wrap

[Animated] pic.twitter.com/boQei5vx07

— ShiinaBR – Fortnite Leaks (@ShiinaBR) March 12, 2019
Pineapple (Uncommon)
This wrap is part of the Beach Battalion Set.
Pineapple Wrap

[Beach Battalion Set] pic.twitter.com/2AsOLfLjsT

— ShiinaBR – Fortnite Leaks (@ShiinaBR) March 12, 2019
Clubs / Diamond / Spades (Uncommon)
There will also be a hearts version of this wrap but it has not been showcased in the video. Leaks suggest that all four wraps will be in a bundle and purchased in the Fortnite Shop. They are part of the Getaway Gang set.
Wraps:

– Clubs Wrap
– Diamonds Wrap
– Spades Wrap

(I decided to put these 3 in one video because they aren't really special.)

[Getaway Gang Set] pic.twitter.com/mKMe2cZPhV

— ShiinaBR – Fortnite Leaks (@ShiinaBR) March 12, 2019
The other wrap that has been leaked from the v8.10 files is the Lucky wrap and it is of Uncommon rarity. We will likely see this wrap when the leaked Saint's Patrick Day LTM (Limited Time Mode) is released.