Here are all of the newly leaked 19.20 Fortnite Skins and other cosmetics added to the files today.
UPDATE: EPIC HAVE JUST ANNOUNCED NEW MARSHMELLO SKINS & COSMETICS. CLICK HERE FOR MORE!
In every update for Fortnite Battle Royale, new files are added to the game and as soon as these files are available to download, dataminers set to work to leak anything new. The more interesting files that are usually found by dataminers are upcoming Skins and other cosmetics, new Limited Time Modes (LTMs) and map changes.
In the v19.20 update released earlier today, there were a few files found, but not to many related to upcoming Fortnite Skins and cosmetics unfortunately. It is very likely there were encrypted files also added in this update which contain more Skins, but these are harder to access by dataminers and may not be leaked at all. There have been some instances where these files have been leaked in the past, but we will keep you updated if that's the case. For now, you can see all the leaked files below.
Fortnite Skins Leaked from 19.20
There is only one Skin that has been leaked by dataminers from the v19.20 files, which is a Skin called the Queen of Hearts. The description for the skin reads, "The queen of our hearts," and you can see what it looks like in the image below:
Fortnite Cosmetics Leaked from 19.20
There aren't many interesting cosmetics that have been leaked from this update either except for a Legendary Emote that has been added. Tactical Visor Toggle is the new emote added to the files and is the eight Legendary Emote to be released in the game. This Emote will only be available for the Foundation Skin. You can see all the other cosmetics that have been added to the files in the image below: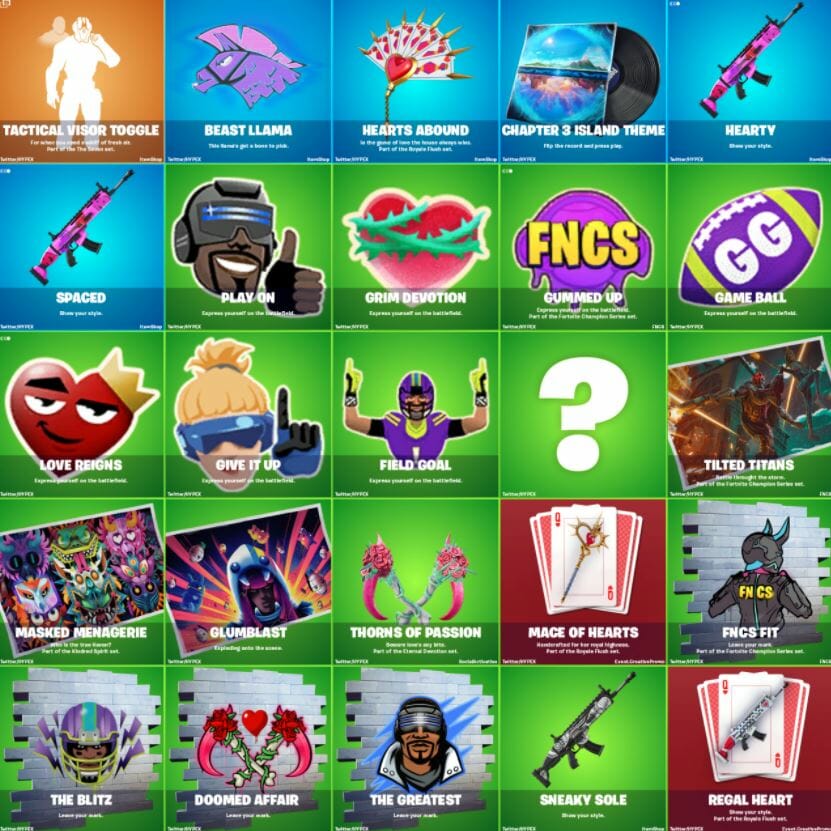 New Fortnite Marshmello Skins – Melloverse, Marsha, Marshinobi Skins Release Date