New challenges are released every week on Thursdays for Fortnite Battle Royale, however this time Epic decided to deal the release of the challenges by a day this week, however the Season 5, Week 6 Challenges have just been released. There are seven challenges that need to be completed and here is a cheat sheet, created by The Squating Dog, to help you complete all challenges: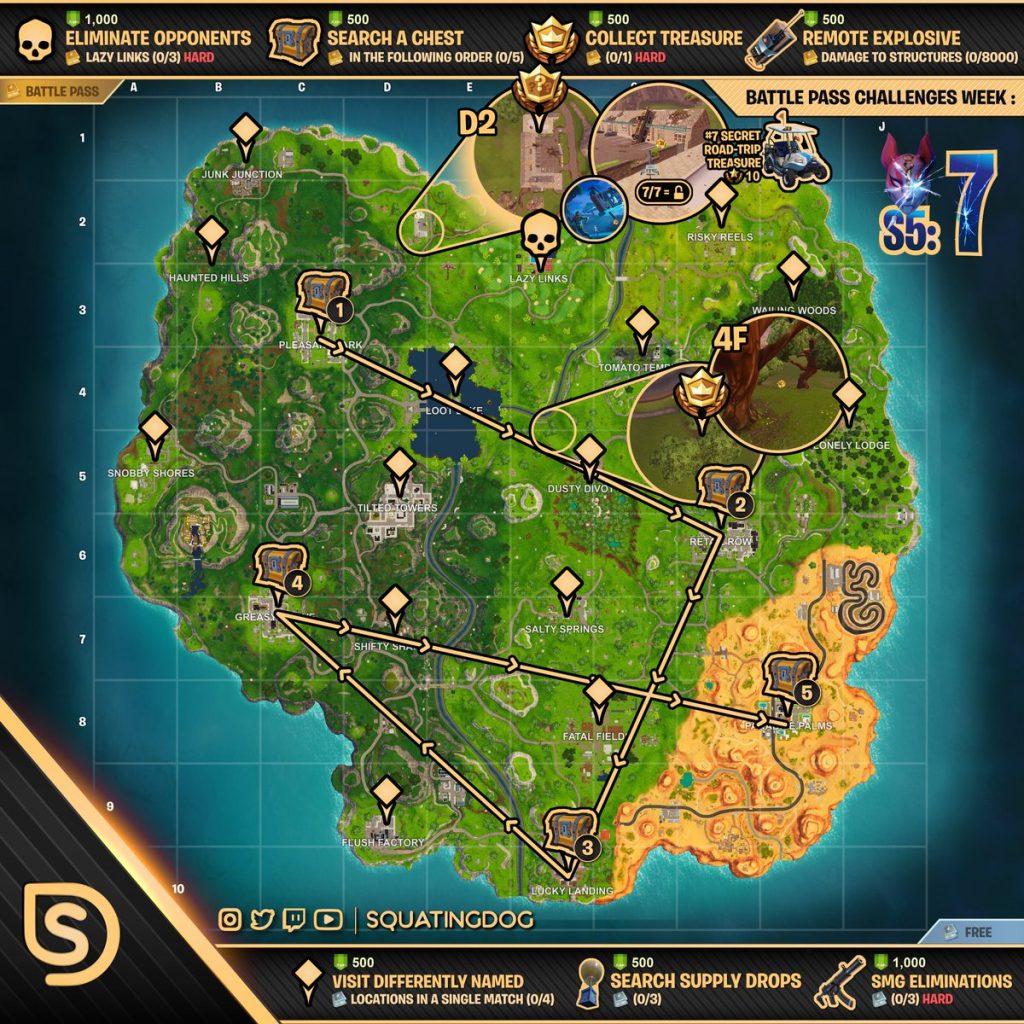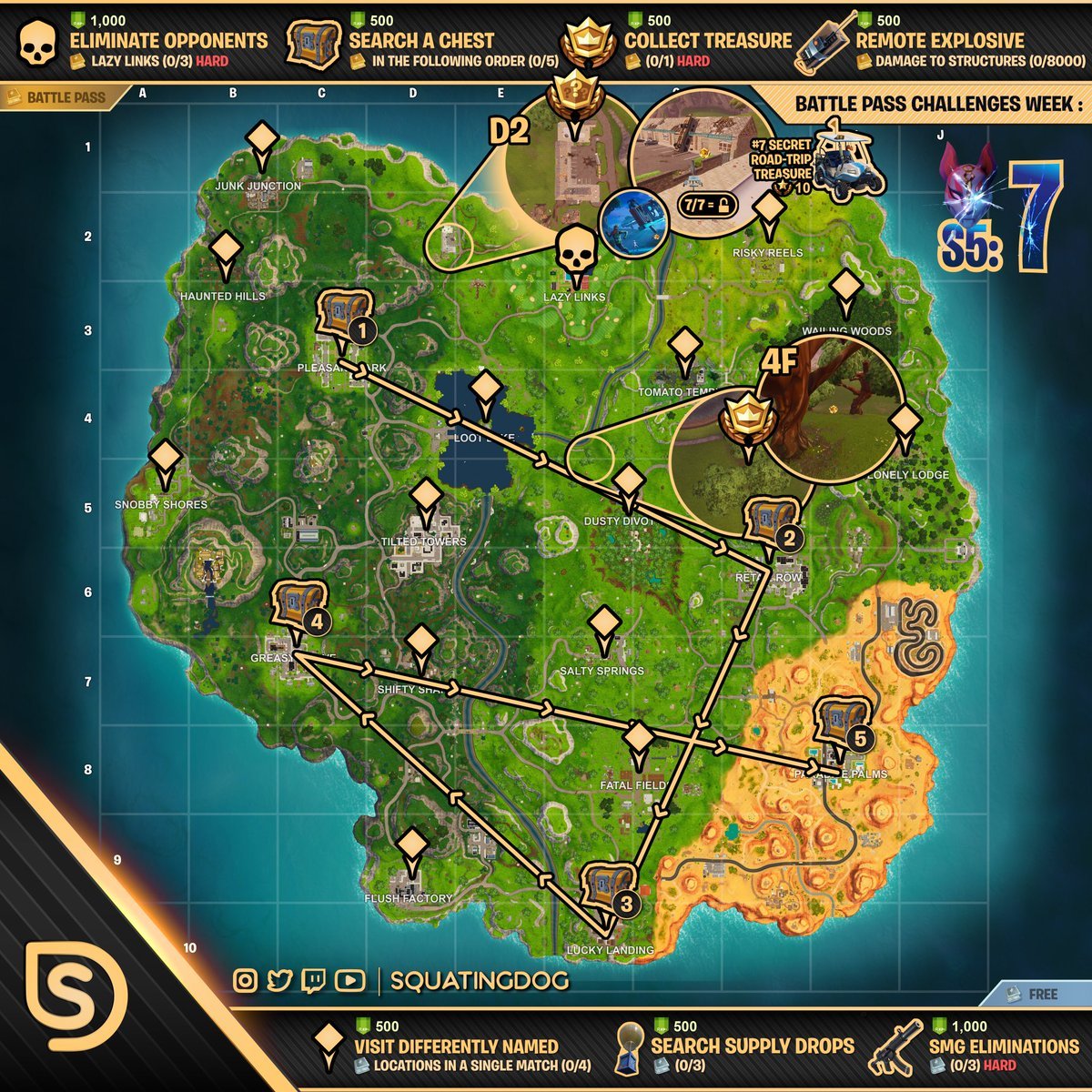 FREE PASS CHALLENGES
Visit different Named Locations in a single match (4)
Search Supply Drops (3)
SMG Eliminations (HARD) (3)
BATTLE PASS CHALLENGES
Deal damage to opponents structures with Remote Explosives (8,000)
Stage 1: Search a Chest in Pleasant Park (1)
Eliminate opponents in Lazy Links (HARD) (3)
Epic have released a different type of challenge set, introducing stage challenges. Instead of having to search 7 chests in one location, players will now have to search chests in different named locations. For this weeks challenges, players will need to search a chest in Pleasant Park, Retail Row, Lucky Landing, Greasy Grove and Paradise Palms.
The Battle Star for completing the "Follow the treasure map found in Dusty Divot" is behind the stone head, in the middle of three trees. The other Battle Star for the Road Trip challenges is located near the Motel sign that reappeared yesterday.
All of the other challenges are straightforward and are similar or the same as challenges that have been released in the past.
Squating Dogs Social Platforms:
Instagram: https://www.instagram.com/thesquatingdog/
Twitter: https://www.twitter.com/thesquatingdog/
Twitch: https://www.twitch.tv/squatingdog/