New challenges are usually released every Thursday, however with v5.4 having been delayed, the Fortnite challenges for week 9 were pushed back a day. There are seven challenges every week, with 3 free pass challenges and 4 Battle Pass Challenges. To help you complete these challenges, Twitter user ItsEnergie has created a cheat sheet map which you can see below: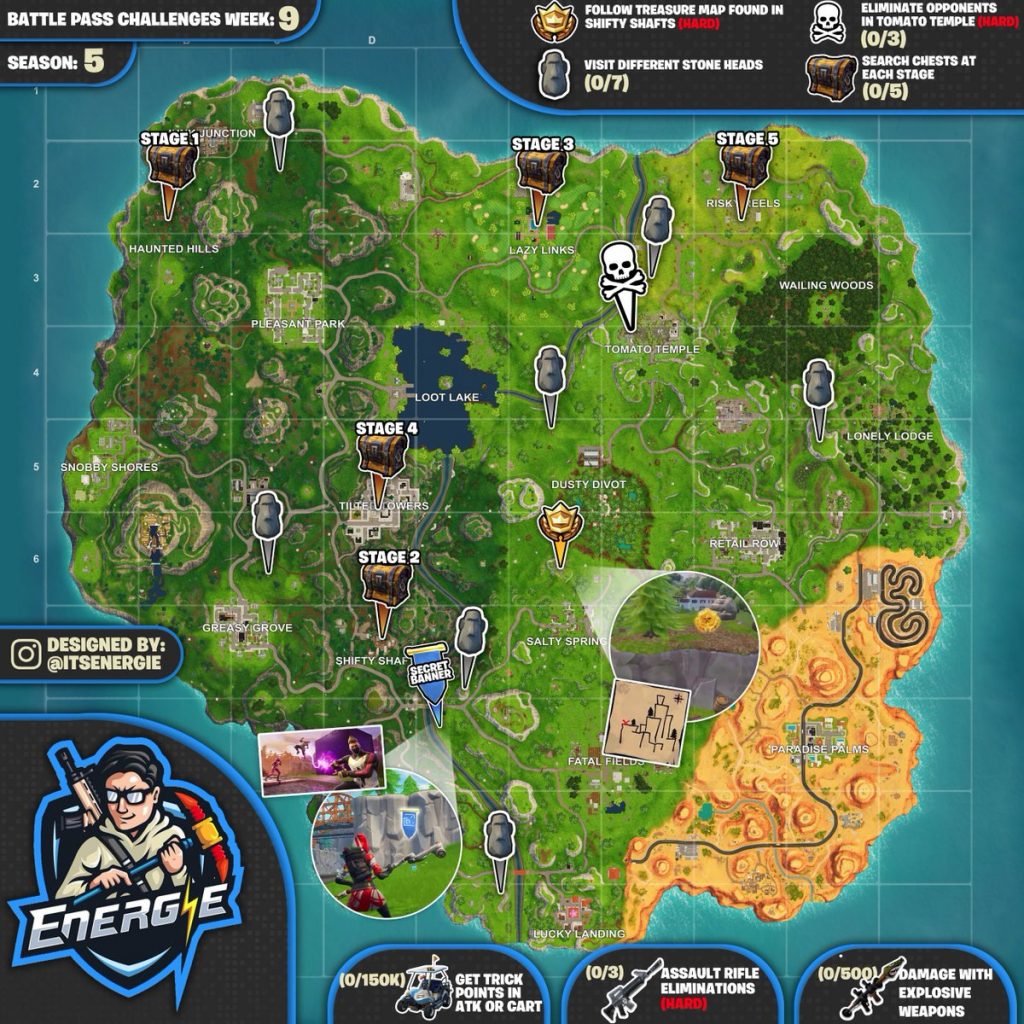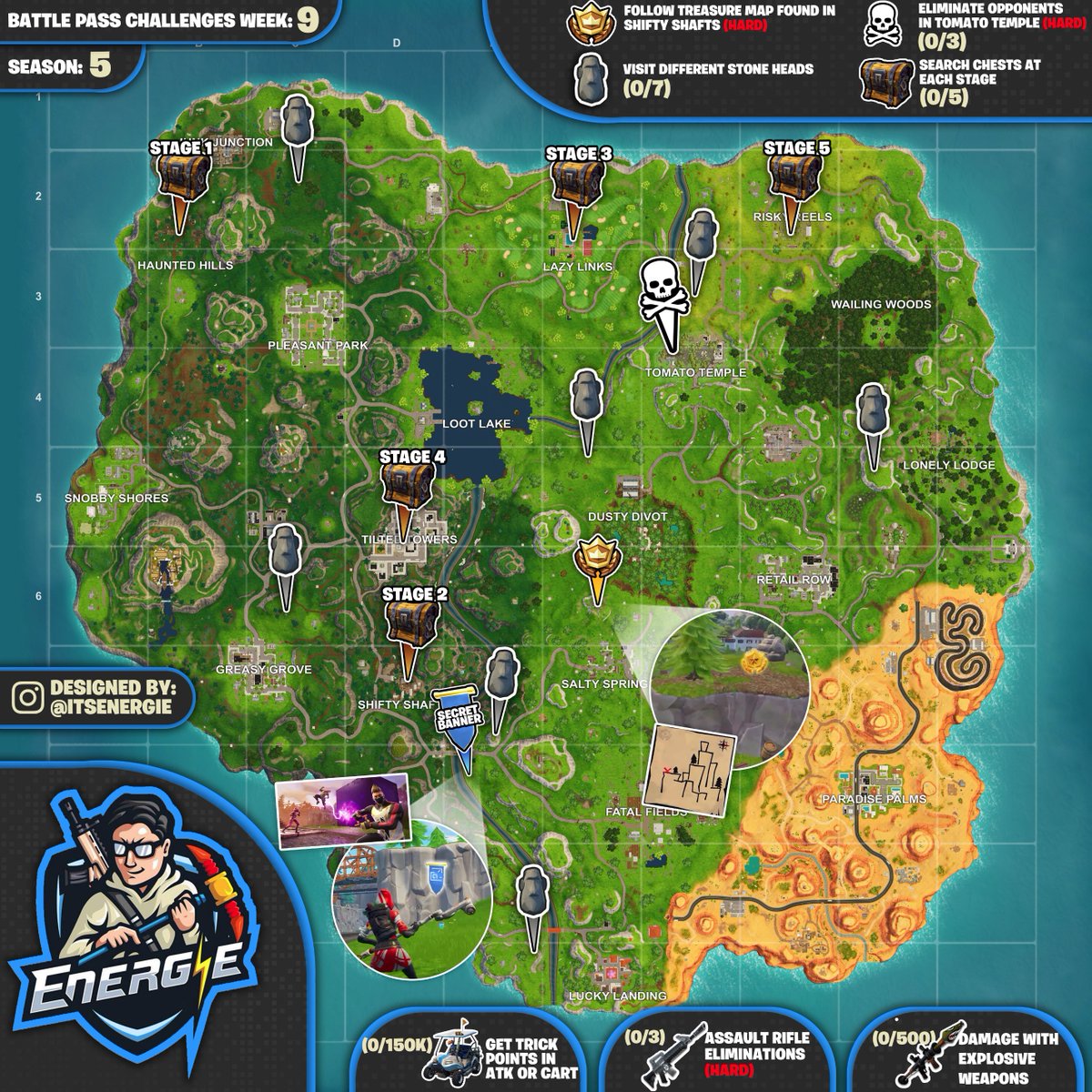 FREE PASS CHALLENGES
Deal damage with Explosive Weapons to opponents (500)
Get Trick Points in a Shopping Cart or ATK (150,000)
Follow the treasure map found in Shifty Shafts (HARD) (1)
BATTLE PASS CHALLENGES
Stage 1: Search a chest in Haunted Hills (1)
Visit different Stone Heads (7)
Assault Rifle eliminations (HARD) (5)
Eliminate opponents in Tomato Temple (HARD) (3)
The cheat sheet highlights all of the stages for the search a chest in locations challenge, as well as displaying all of the locations of the stone head.
The Battle Star for completeting the follow the treasure map found in Shifty Shafts challenge has also been marked on the map, with a small image helping you find the exact location of where the star is location the mountain/hill.
The secret banner which can be found after completing all of the week 9 challenges has been marked on the map, located South East of Shifty Shafts.