UPDATE: New Skins Here
The notorious Fortnite dataminers, TwoEpicBuddies, have once again datamined the latest Fortnite files after the version 4.4 update and have revealed the skins and cosmetics that'll be coming to the game in the very near future. We'll have an article with the names and rarities of all the skins that you see below as well as 3D renders of each skin.

The names of the skins above are Visitor, Dark Ninja, Dark Eagle and WWII Pilot.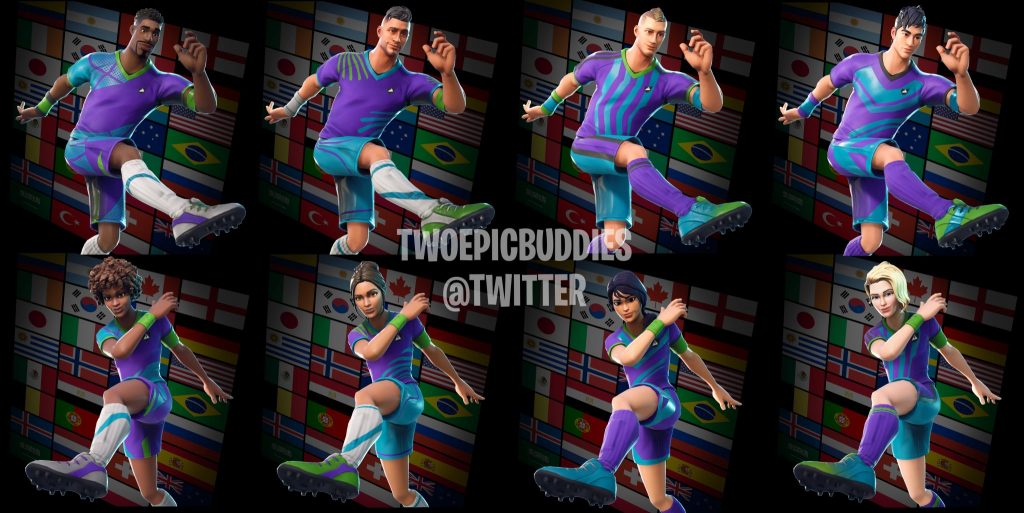 Looks like Epic have included Football / Soccer based skins ready for the World Cup.
When skins are added to the Fortnite Battle Royale files, they are usually available for purchase in the Fortnite Item Shop within 2 weeks, before the next patch update. However, there have been times where some skins haven't been seen in the Item Shop like the Royale Bomber.