The Leave None Behind LTM is now live in Fortnite Battle Royale and the Double Barrel Shotgun has been unvaulted for 24 hours on the 11th day of the 14 Days of Summer Fortnite Event.
New modes are being rotated every 24 hours for the 14 Days of Summer Fortnite Event and new weapons are also being unvaulted for a day before they are replaced with something else.
A new challenge is also released on a daily basis for this event and this is unlocked an hour before the mode and unvaulted weapon are live in the game. The Day 11 challenge is to "Get a score of 10 or more on a Carnival Clown Board". If you need a guide on how to complete this challenge, click here. Upon completing this challenge, players will be awarded with the Beachballs Contrail, which can be seen here.
For Day 10, Epic had added the Strategic Structures LTM, which has the description, "Think before you place is the name of the game. Stone and metal wall health has been increased but the resource caps and resource farming rate have been reduced."
The Bottle Rockets was the item that was unvaulted for 24 hours on Day 10. Both the LTM and item have now been replaced with the following.
14 DAYS OF SUMMER DAY 11 – Leave None Behind LTM
The Leave None Behind mode is the new LTM to be introduced on Day 11. The description of the mode reads, "All players have a slurp effect granting heath over time as long as their teammate is alive & not downed. If a player is knocked down they become invulnerable to damage, but the heal over time effect that their teammate has will change to damage over time. Revive your partner as fast as possible!"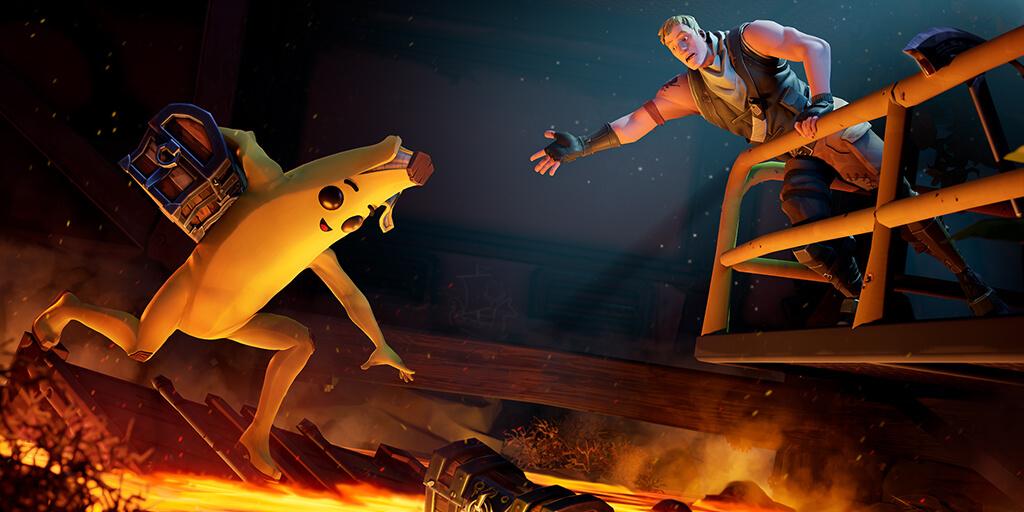 United you stand strong, but divided you fall. Leave none behind!
Mode Details:
Slurp effect always active while no teammates are down
If a teammate is downed, they become immune to damage
While a teammate is downed, all other teammates lose their slurp, and begin taking damage over time
Here is a playlist of all the modes you can play on Day 11 of the 14 Days of Summer Event:
14 DAYS OF SUMMER DAY 11 – Double Barrel Shotgun Unvaulted
As previously mentioned, Bottle Rockets were unvaulted for 24 hours on Day 10 and has been the only item to be unvaulted as opposed to a weapon. According to leaks, this will be the only item that will be unvaulted. This has now been replaced by the Double Barrel Shotgun.