Epic Games have released the latest Fortnite update, v12.30, which includes a leaked Deadpool skin style and Deadpool's dual pistols.
Epic Games announced yesterday that the next Fortnite update will be the v12.30 update releasing today. The Fortnite servers are currently down for maintenance and the update is available to download on most platforms.
As with any downloadable update, data-miners began looking for all the new content they could find in the update. A number of data-miners have leaked some upcoming information regarding the Fortnite Deadpool skin.
Fortnite Deadpool
Unless you've not been playing Fortnite, you'll know that Deadpool has been a main feature this season with the weekly challenges and rewards that release on Friday. There's been some good free rewards thus far including sprays, loading screens, a back bling, and a wrap.
When the week Fortnite Deadpool challenges were released, players could see a calendar in Deadpool's hideout which marked when the skin will finally be available to unlock. The Deadpool Fortnite skin will be available this week on Friday and will be available to those that have completed all of the challenges all the way up to week 7.
In today's Fortnite update, data-miners have leaked several new files for Deadpool. As we reported two weeks ago, there was a placeholder Deadpool challenge added for those that unlocked the skin.
Deadpool Fortnite Skin Style
It seemed as though there'd be a skin style for Deadpool upon completing this additional challenge, and that has been all but confirmed with a unmasked Deadpool Fortnite skin style being leaked as seen below: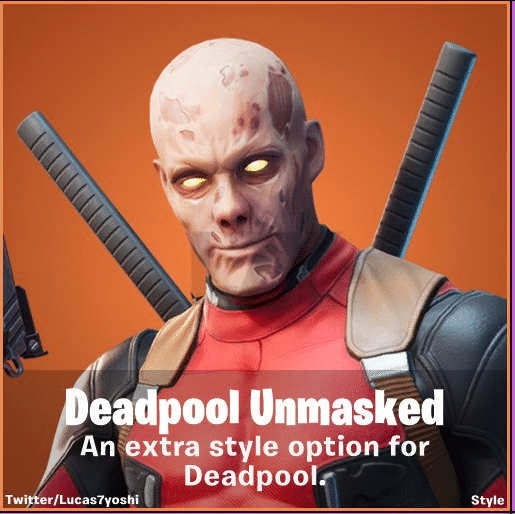 Deadpool Dual Pistols
Not only are we getting The Deadpool skin and style this week, it looks like we'll be getting much more. Data-miners also revealed there'll be Deadpool dual pistols making their way into the game at some point. The stats of the dual pistols hasn't been leaked yet but you can take a look at the new weapon below: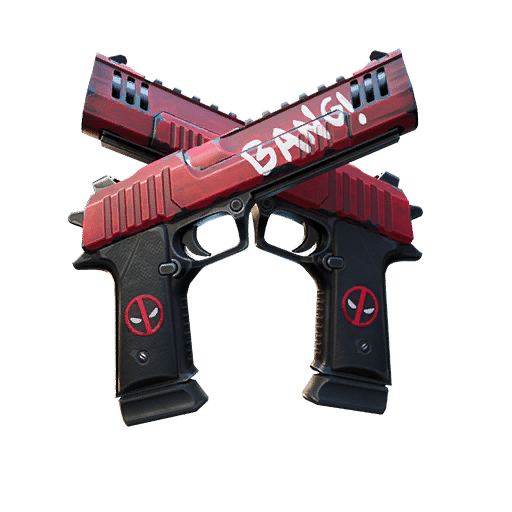 Update: the name of the weapon is Deadpool's hand cannons and it'll take medium bullets. The reload time is 2.16 seconds, and the weapon will deal 21 damage with a 18 bullet clip size.
POI
According to a number of data-miner, there'll also be a Deadpool POI on the map. The Yacht that's located towards the north east side of the map will be Deadpool's. Here's an image of the Midas status with a Deadpool mask on it that'll be placed on the Yacht: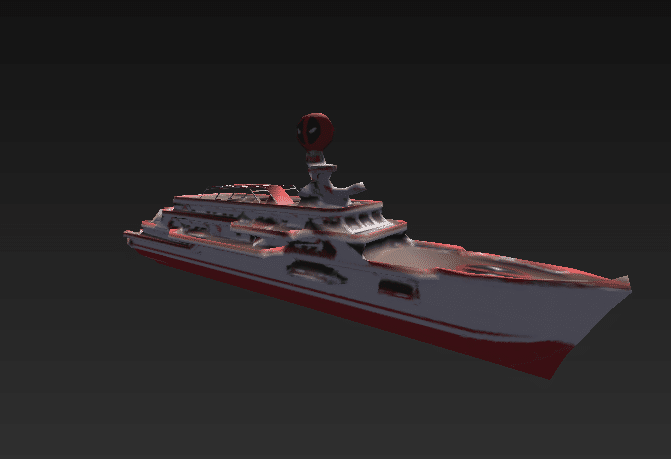 The Fortnite supply drops will also be changed to a Deadpool theme, and according to data-miners, we could be getting a Deadpool themed Battle Bus: