Epic Games are sending out Fortnite Season 6 recap videos to those who meet the requirements.
A few days after a season ends, Epic Games send out season recaps so players can see their stats for the season such as the amount of enemies eliminated, favorite landing spot, the amount of materials used and more. However, in past seasons this has just been an image but this season, Epic have created videos for the season recap.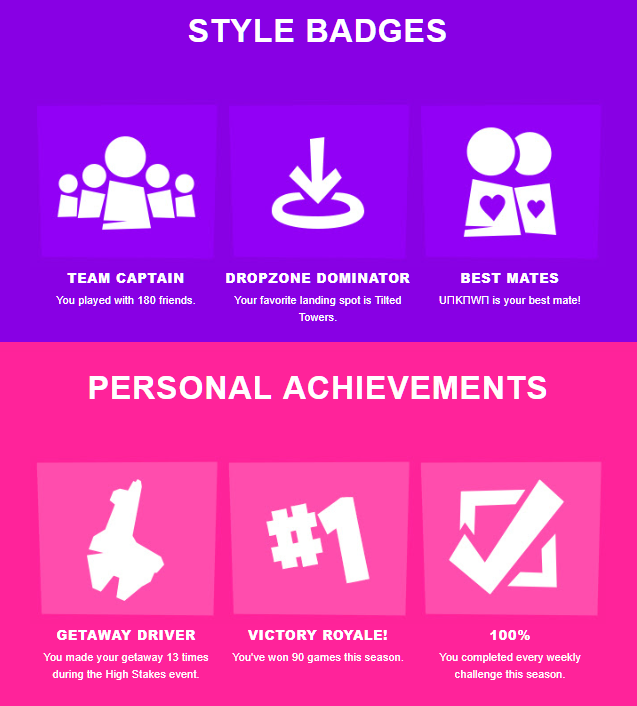 Reddit user Jomanderisreal was the first to find out about the Season 6 recap videos, and made a post on Reddit.
The above recap video shows players what their favorite landing spot was, whether they witnessed the cube event, favorite emote and more.
In order to get your personalized video, players must have owned the Battle pass for Season 6, completed at least 20 weekly challenges and subscribed to the Epic games news letter. In order to subscribe to the newsletter, you must login at Fortnite.com and click the signup button in the footer. Once you've done this, you'll be sent a video in the next few days.