The in-game news feed has updated to announce a new item will be coming to Fortnite Battle Royale, the Epic and Legendary pump shotgun. Epic have been releasing new items into the game every week this season and it doesn't look like it'll be stopping any time soon. The description of the new item reads, "Epic and Legendary variants of the Pump Shotgun!"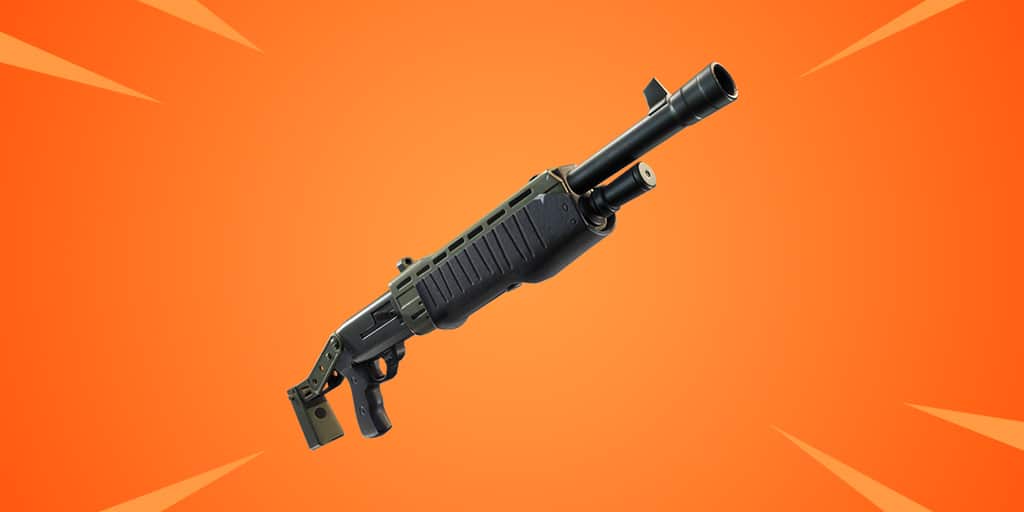 The new variants of the pump shotgun look similar to the another shotgun that's already in the game, the heavy shotgun as well as the SPAS-12 shotgun.
The last two items Epic have released, the dynamite explosives and the mounted turret have received a great deal of criticism with the Mounted Turret being nerfed multiple times. Dynamite had yet to be nerfed, but it's possible that may change come the v6.31 update.
QUIZ: Test your knowledge on Fortnite Cosmetics
Read more: Recently Data-Mined Files Show Snow & Storm Will be Coming to Fortnite
This new pump shotgun will be coming in the v6.31 update which will likely be on Tuesday or Wednesday. Along with the release of this item, there are a couple of things we know that'll be coming in the update. Eric Williamson, Design Lead at Epic Games, stated that the pump shotgun would be getting a rebalance in order to improve the effectiveness of the gun, with the damage in close quarters being increased, while the damage range will be slightly reduced. All shotguns will have a minimum damage of 3 pellets.
The Mounted Turret will also receive a change in the v6.31 update with the collision volume being adjusted in order to make it easier to hit players from the front.
There is currently no information in regards the stats of this weapon as the item has not previously been leaked by data-miners. Hopefully we don't see any major issues with the new item once it's added into the game.