Epic Games have made changes to the map in the past, where new POI's are added and we've also seen the destruction of some buildings, due to the Cube that was added at the end of Season 5. Last year, Epic did not change the weather in Fortnite for Winter/Christmas, but they did add Christmas-themed items, such as the Christmas Trees and Snowball Grenade Launcher.
This year, it is speculated that Epic will be adding snow to the map, as they had teased a snowy map when announcing the Deep Freeze Bundle is available to purchase.

@FNBRLeaks, a well-known data-miner, has found some more snow related files in Fortnite Battle Royale, which strongly suggest it will be added to Fortnite. You can see the leaked files below:

As you can see, there are sound files for crouching, sprinting, walking and landing in the snow. You can hear these files below:
https://twitter.com/FNBRLeaks/status/1065417573313978368
As with all leaks, Epic can change any of these files and even delete them whenever they want, but it is highly likely they will remain in the game. Having a snowy map will fit in with the season and give the map a more Christmas feel.
Players have also been speculating that there will be a snowstorm that will be bring the snow to Fortnite, which could be caused by A.I.M, a Skin unlocked by completing seven full weekly challenges. The Fortnite Community have observed the hands and feet on A.I.M are completely frozen and so could bring about the storm to Fortnite.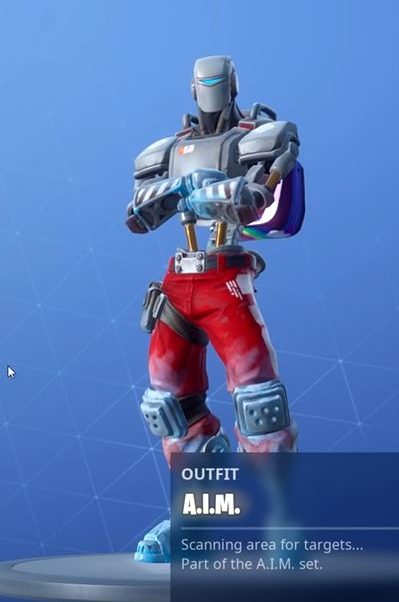 New files have been found by @PXLPAT_YT, that suggest the snowstorm will be coming to Fortnite. You can see the leaked files and meshes below:
The image on the top right is the image for the Freeze Trap item, but the other meshes are called 'ice spike' and 'ice fog'.
As there is only one more week left for Season 6, the snow addition will most likely be added to the game in Season 7. With new seasons, Epic tend to make a few map changes and if they decide to bring a snowstorm to Fortnite, it means the map could completely change. Paradise Palms, the desert POI in Fortnite, will most likely incur drastic changes, but again none of this information has been confirmed by Epic themselves.
What do you think about a snow map? Let us know what you would like to see in Season 7 in the comments section below.