Day 10 of the 14 Days of Fortnite Event is now live and here is the challenge you will need to complete to earn today's reward.
There is a new challenge released every day for the 14 Days of Summer Event and the challenge for Day 10 has just been released. A new LTM (Limited Time Mode) is also released on a daily basis and a new weapon is also taken out of the Vault.
The challenge is released an hour before the LTM is changed and new weapon unvaulted. Here is the challenge for Day 10 and the reward.
14 DAYS OF SUMMER DAY 10 – CHALLENGE AND REWARD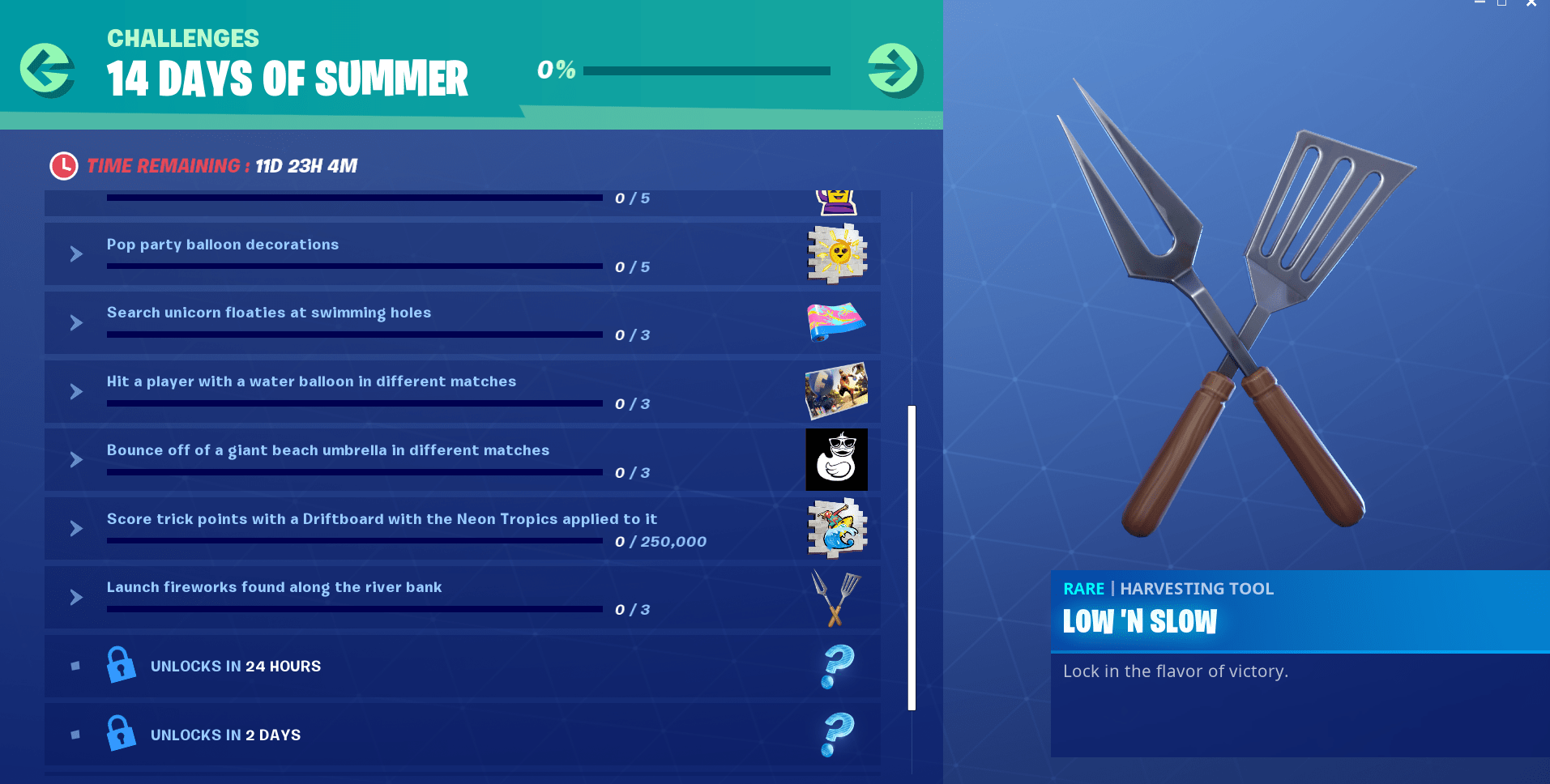 We have already created a guide to show the location of all fireworks on the Fortnite map, which you can see by clicking on the challenge above. As previously mentioned, completing each challenge will earn you a new reward.
The reward for completing day 10 of the 14 Days of Summer challenge is the Low 'N Slow Pickaxe, as seen below:
We will be covering the LTM and new weapon that is unvaulted when it is released. The Power Up LTM and the Six Shooter weapon are currently available, but will be removed in an hours time.