The challenge for Day 8 of the 14 Days of Summer Fortnite Event has been unlocked and here is what you will need to do and what reward you will unlock for completing today's challenge.
A new challenge is released on a daily basis for the 14 Days of Summer Fortnite Event and completing these challenges rewards players with a cosmetic. For Day 7, players were awarded the Summertime Splashdown loading screen for completing the "Hit a player with a water balloon in different matches" challenge.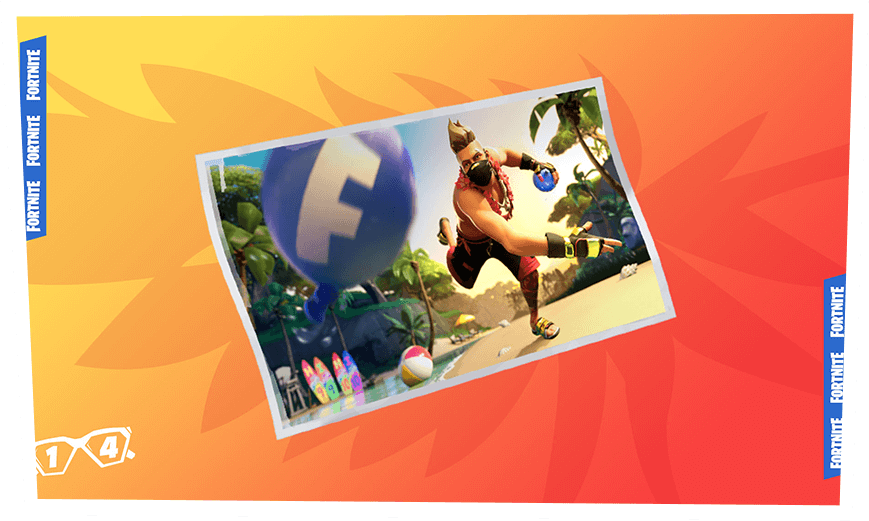 Here is the challenge players will need to complete for Day 8 of the 14 Days of Summer Event.
14 DAYS OF SUMMER DAY 8 – CHALLENGE AND REWARD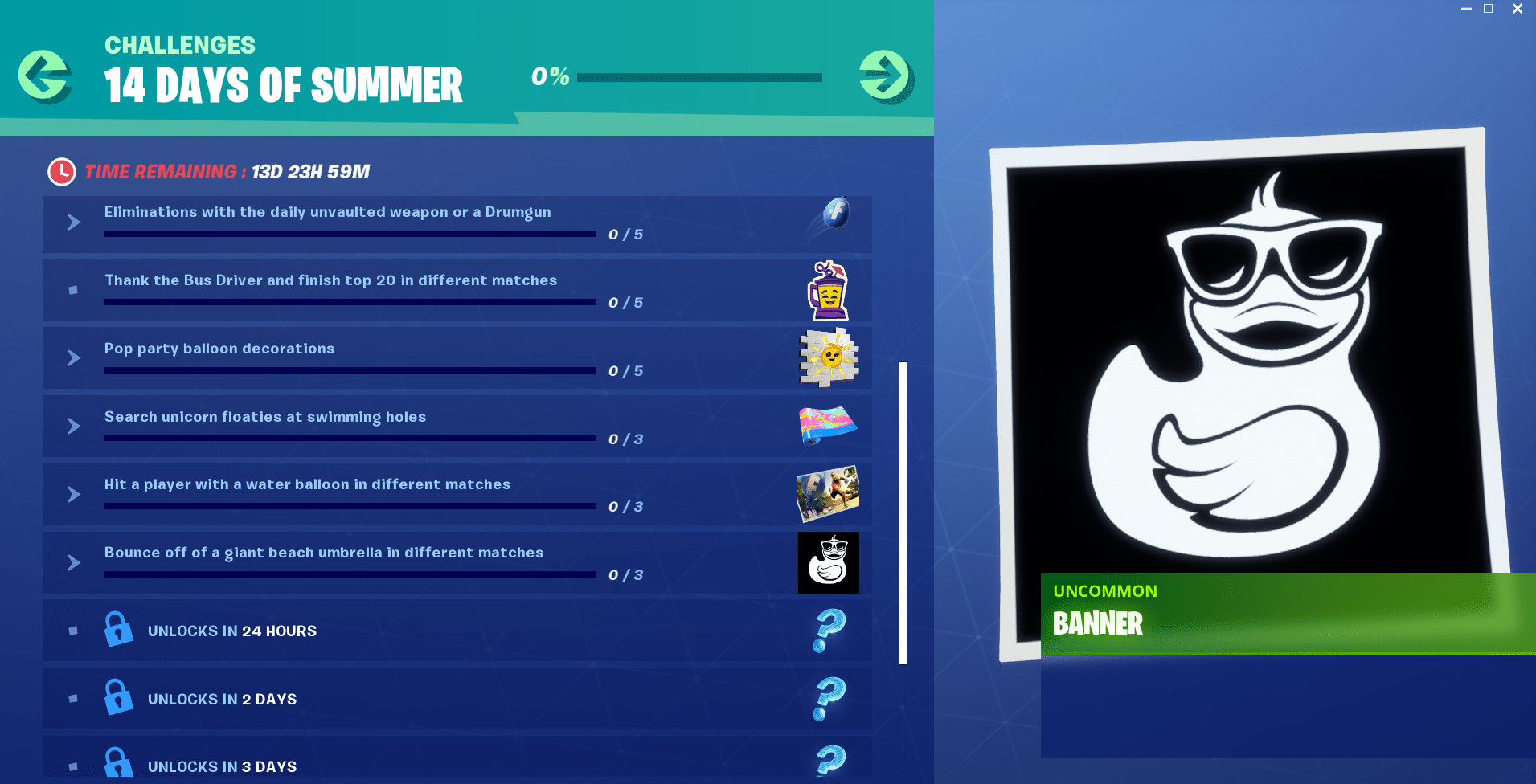 Players will need to bounce off the giant beach umbrellas that have been added in different areas around the map. For a complete guide on all of the umbrella locations, click on the challenge above.
Once you have completed the challenge, you will be awarded with the duck banner, which can be seen below:
Some players do not like collecting banners as they do not have a purpose in Battle Royale, however you will need to complete all of the challenges in order to unlock the Smoothie back bling: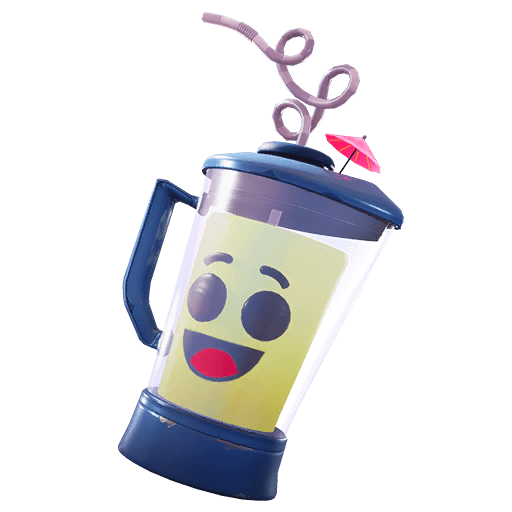 The new LTM and unvaulted weapon for Day 8 will be announced and added into the game in an hours time.