The Builders Paradise LTM is the new mode for the third day of the 14 Days of Summer Fortnite event and the Burst Assault Rifle weapon has been unvaulted for 24 hours.
For the 14 Days of Summer Event in Fortnite Battle Royale, Epic are introducing new LTMs as well as unvaulted a new weapon every day for 24 hours. The new LTM to be featured yesterday in Fortnite was the Use With Care LTM.
"Players are granted building materials at the start of the match without the ability to gain more throughout the match. Make what you are given at the start last because that's all you get!"
This LTM has now been replaced with the new Builders Paradise LTM, which is available to play in Squads.
"A paradise for builders to flex their skills and build to their heart's content.
Mode Details:
Structure health GREATLY increased
Resource gathering rates increased
Neutral editing turned on (anyone can edit any player-built wall)"
Team Rumble: Siphon LTM has also been added to the game modes. Here is what the playlist looks like: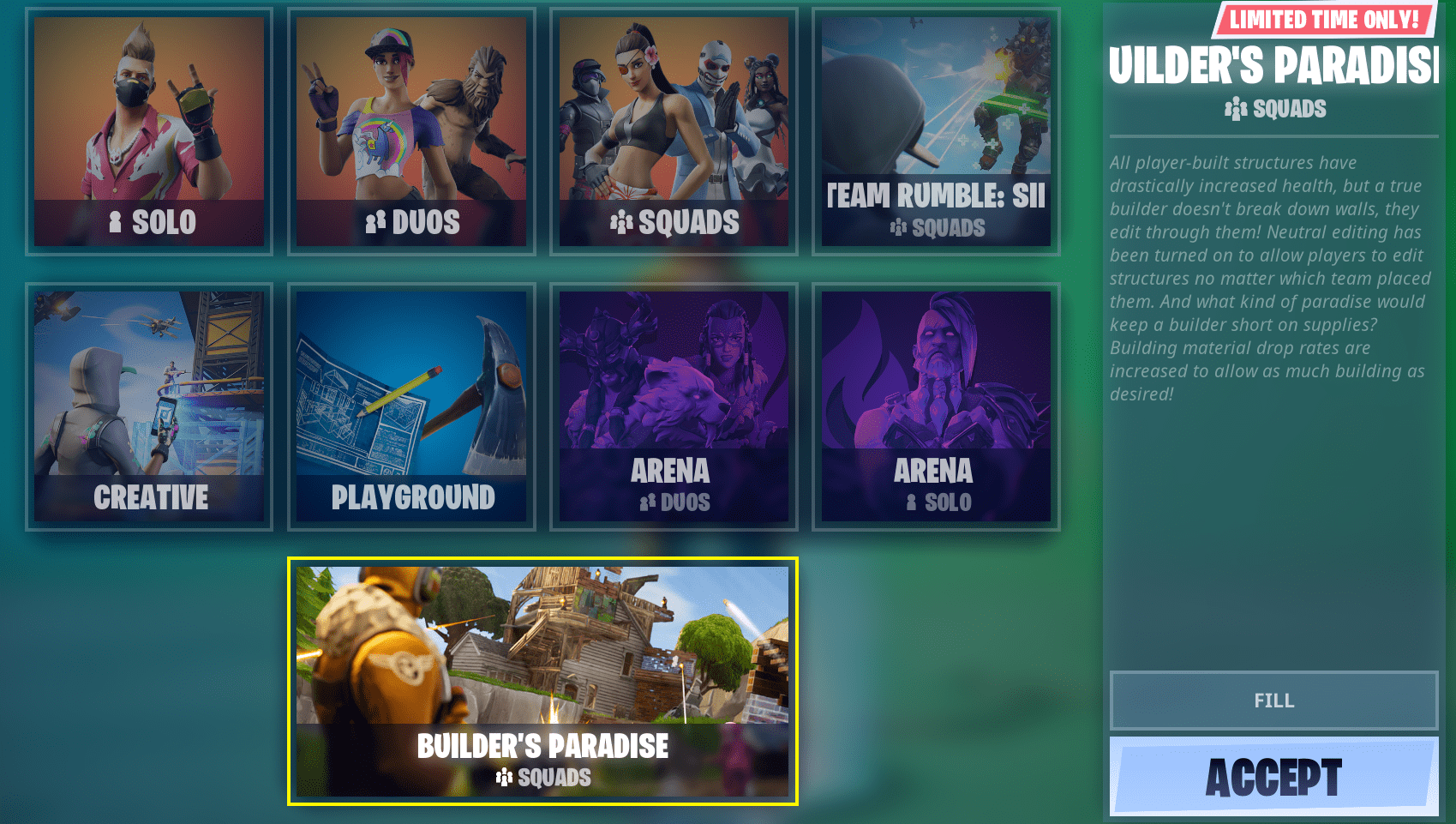 "Two large teams fight for the Victory Royale in an action-packed mode where the first team to get the target number of eliminations wins! Eliminating a player grants 50 health/shields."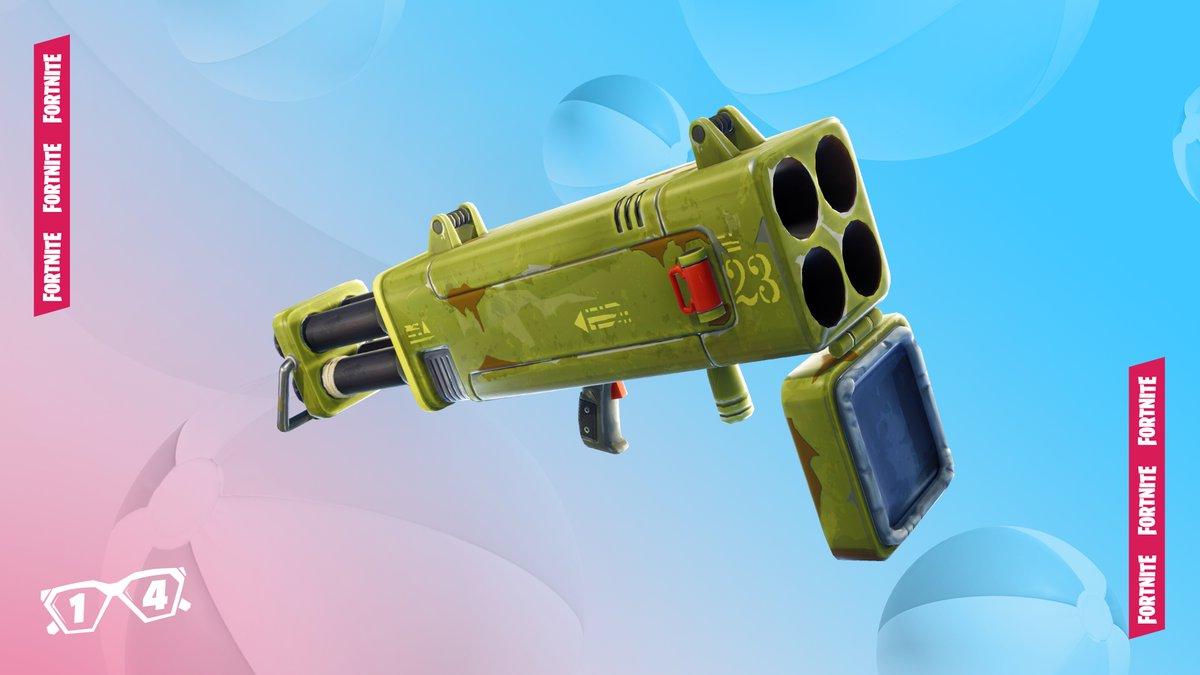 The weapon that was unvaulted for 24 hours on Day 2 of the event was the Quad Launcher. This has now been replaced with the Burst Assault Rifle for Day 3.
This weapon will be in Fortnite Battle Royale for 24 hours and will then be replaced with another weapon that it currently in the vault.
The Day 3 Challenge and Reward went live an hour ago and it requires you to eliminate five opponents with either a Drum Gun or the unvaulted weapon of the day. Make sure you complete all the challenges before the event ends, as the rewards are exclusive to this event. If you need help with an of the challenges added so far, click on them below: