We'll be getting a Fortnite 3rd birthday event this weekend. Data-miners have leaked the birthday Fortnite challenges and free cosmetic rewards.
Epic Games have held in-game birthday events for the first two years of Fortnite. Earlier in the year for Save The Worlds birthday, battle royale players were unhappy Epic decided not to include the popular game mode in the celebrations.
For the first two years, Epic celebrated the Save the World and Battle Royale birthday together in July. However, the two have different birthdays with Save the Worlds in July and Battle Royale launching at the end of September.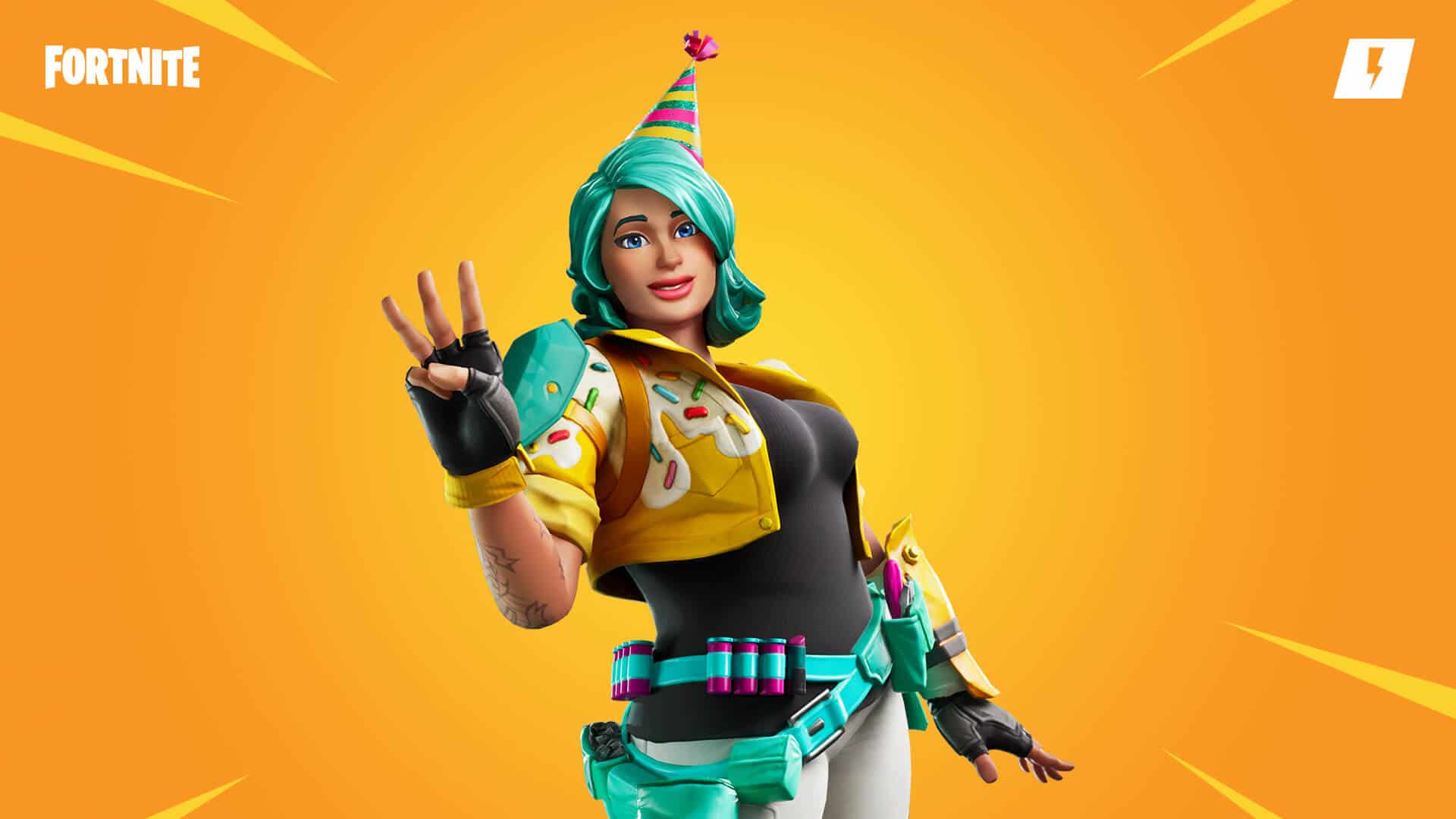 In the v14.10 update, data-miners leaked two birthday celebration wraps which suggested we'd be getting a separate event for the 3rd birthday for battle royale this week. Epic confirmed there'll be a birthday event this weekend for battle royale in the email sent out to everyone in the support-a-creator program.
As usual, data-miners have been looking through the new files and have leaked the Fortnite birthday challenges and free cosmetic rewards for the 3rd birthday event.
Fortnite 3rd Birthday 2020
In the v14.20 Fortnite update highlight email sent to those in the support-a-creator program, Epic stated the the birthday event will include what we've seen in the previous two years.
Players will be able to earn additional XP and there'll be challenges for players to complete along with rewards to unlock. Although not mentioned in the email, we should see the battle bus take on a birthday-theme.
3rd birthday leaked challenges
Here are all the Fortnite 3rd Birthday challenges 2020:
Play matches (10)
Outlast Opponents (500)
Gain health or shield from Birthday Cake (50)
Fortnite Cakey Wrap, Take the Cake emote, 3rd Birthday Back Bling
It looks like some of the rewards are encrypted, but one of the rewards is the Cakey wrap seen below:
Players will also receive the Take the Cake Fortnite emote, but it won't be available by completing the challenges. It's likely it'll be available if you log on to Fortnite during the birthday bash.