Here's the best places that players can find apples on the Fortnite chapter 2 season 3 map.
The Free Fortnite Cup begins today and players have the chance to win the Tart Tycoon outfit along with a #FreeFortnite hat and a bunch of different gaming hardware. Players can earn the skin and merchandise by earning points, but there's an entirely different system for winning the gaming hardware.
In order to win the laptops, phones, and consoles that are up for grabs in the Free Fortnite Cup, players need to try and eat as many apples as they can in a single match or during the entire cup.
There's a number of good locations where players can find apples on the Fortnite chapter 2 season 3 map. There'll likely be a large number of players dropping at these locations in order to eat as many apples as they can, but let's take a look at these locations.
All Apple Locations in Fortnite
The Orchard Fortnite Apple Locations
The Orchard is by far one of the best places Fortnite players can land in order to eat as many apples as they possibly can. The Orchard is not a named location, but a large number of players will know this is the number one spot for apples.
You'll find the location north east of Frenzy Farm. Here's where the orchard is on the map: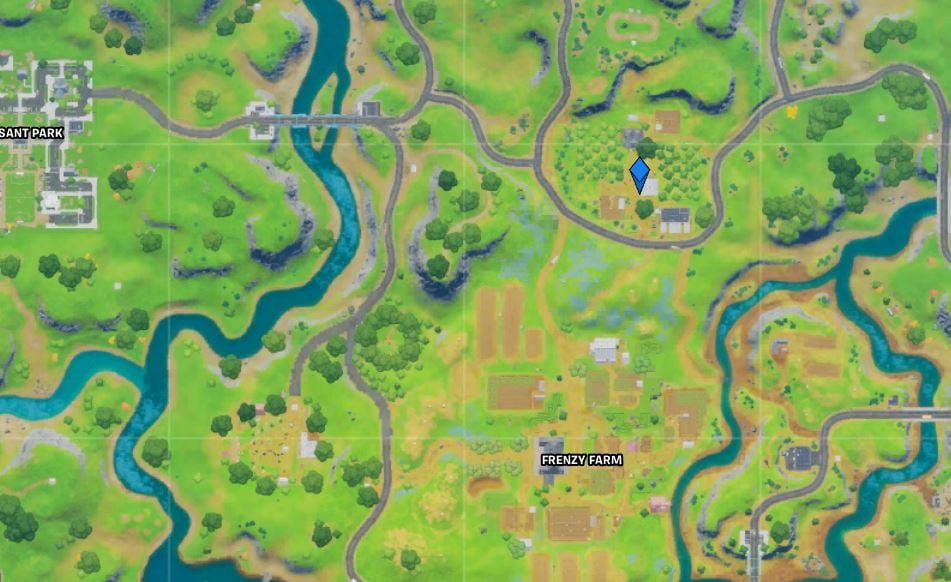 There's a large number of apples on both the left and right of the red barn where you see all the trees. There's at least 40 apples lying around on the floor and on top of objects.
There's absolutely no doubt this will be the hottest landing spot in every single game during the cup, so you'll need to be on your toes.
You'll also need to take into consideration that you can't eat apples if your health is 100%. A tip for everyone trying to get their hands on new gaming hardware is by gathering the apples if you're at full HP, going off somewhere else and taking fall damage so you can eat the apples.
Above Pleasant Park
Head north of Pleasant Park and there's two great apple location spots. You'll find 7 or more apples on the ground. On the map below, you'll find apples at the player marker, and more at the blue marker further north.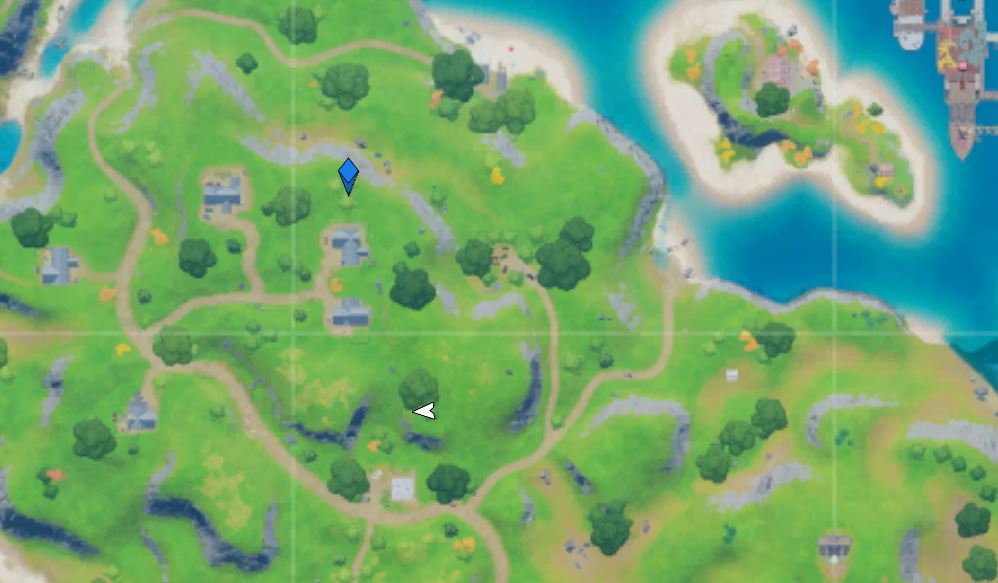 Update: There's also a few more apples to collect over here:
South of The Authority
There's usually 9 or more apples south of the authority on the hill. It's quite an unknown place to find apples, so it would be a good option to drop here if you are constantly being eliminated at the other locations. Here's the location marked on the map: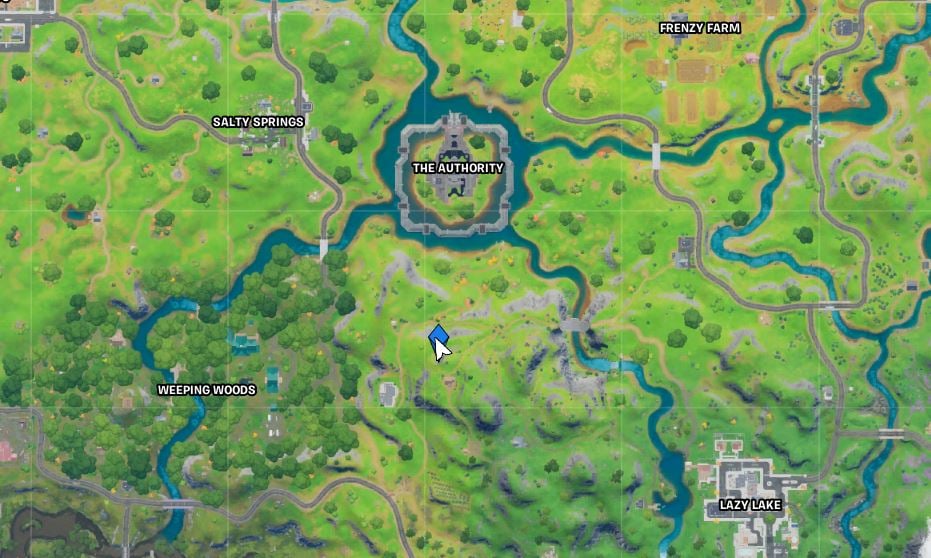 South east of Frenzy Farm
There's a spot by two trees that are south east of Frenzy Farm that has anywhere between 2 and 8 apples. It's an unknown spot, so you shouldn't have too much trouble getting some at this location. Here's the exact location on the map: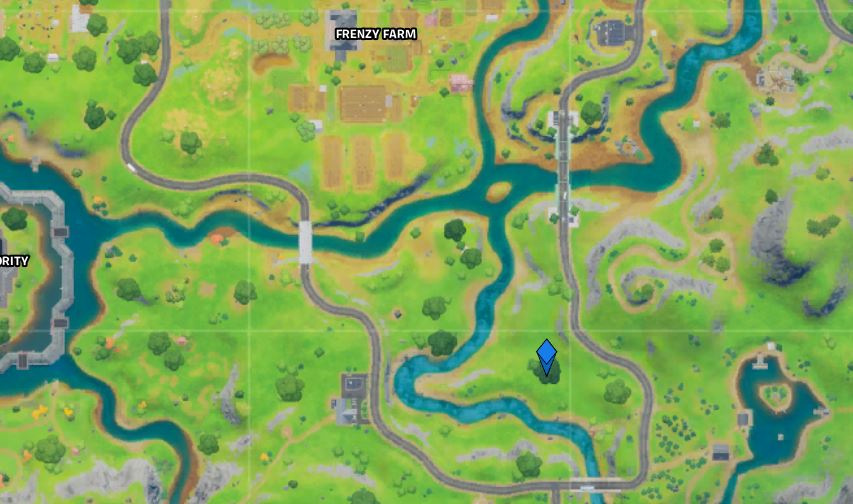 North East of Holly Hedges
You'll find around 4-7 apples north east of Holly Hedges. They're by the tree that's next to the pond. Here's the location on the map:
Catty Corner and The Yacht
Just a prewarning here, this isn't your best bet to get as many apples as you can. At Catty Corner, there's "NOMS" boxes scattered around. When you go up to them and search them, random fruits and vegetable will appear. These can be apples or things like bananas or peppers.
The peppers could be useful to run to different locations, but you're only likely to get 3 or 4 apples at most from here. The containers at catty along with inside and outside the gas station have these NOMS boxes.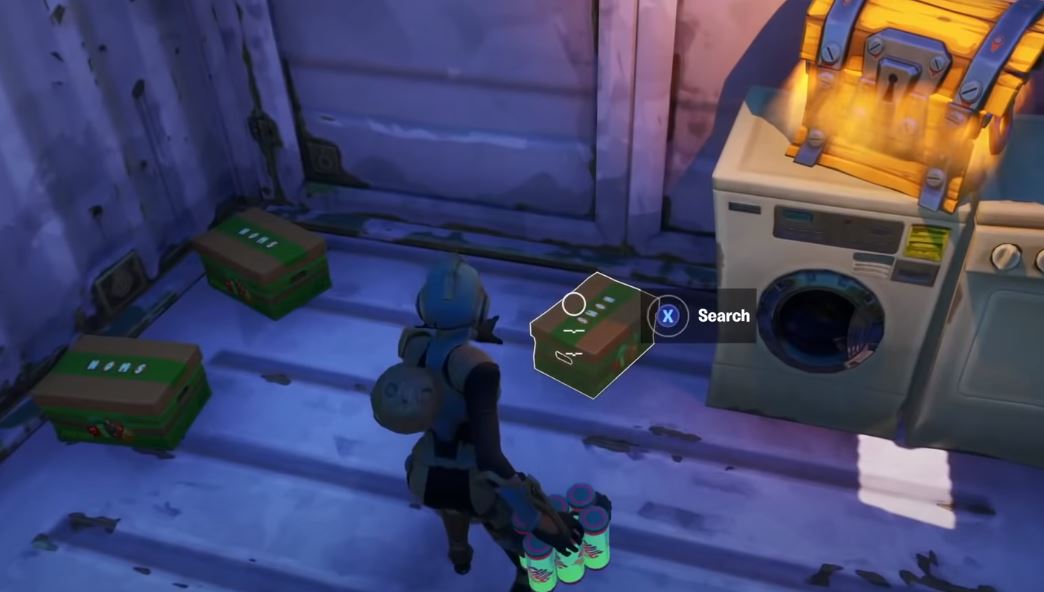 There's also a number Noms boxes/crates are available on The Yacht on the bottom floor. Again, you'll get random fruits and vegetables, but something a little less dangerous than landing at somewhere like The Orchard.
Finals Tips
If you land at The Orchard, try to get a gun first so you can eliminate players.
Gather apples and take fall damage at a safer location and then eat the apples.
Try to get a car or helicopter so you can visit as many places mentioned above as you can.
Apples can sometimes spawn near the bottom of top of trees trunks. Keep an eye out for that!