Here's where you can find all the quinjet patrol landing sites in Fortnite chapter 2 season 4.
A brand new season is upon is with map changes, a new battle pass, and of course a brand new set of Fortnite challenges. This seasons secret (but not really) skin is Wolverine. A challenge is already available for Wolverine which you can check out over here.
There's also the weekly challenges that are available to complete. As usual, we have a total of seven challenges to complete for week 1. One of the challenges for week 1 requires players to eliminate Stark Robots at Quinjet Landing sites, and here's everything you need to know.
Eliminate Stark Robots at Quinjet Patrol Landing Sites
All Quinjet Patrol Landing site locations
What's quite interesting is that when you start a game of Fortnite, you'll actually see the Quinjet flying on the Fortnite map before they drop into place. It seems like the locations of the Quinjet patrols are random.
However, it does seem like there's a certain pattern of particular locations where they are on the map. It doesn't seem like it's completely random every match. There also seems to be locations where there always seems to be a quinjet patrol.
You'll find them easily on the map when you drop from the bus as they're marked as small white jets on the map as seen below: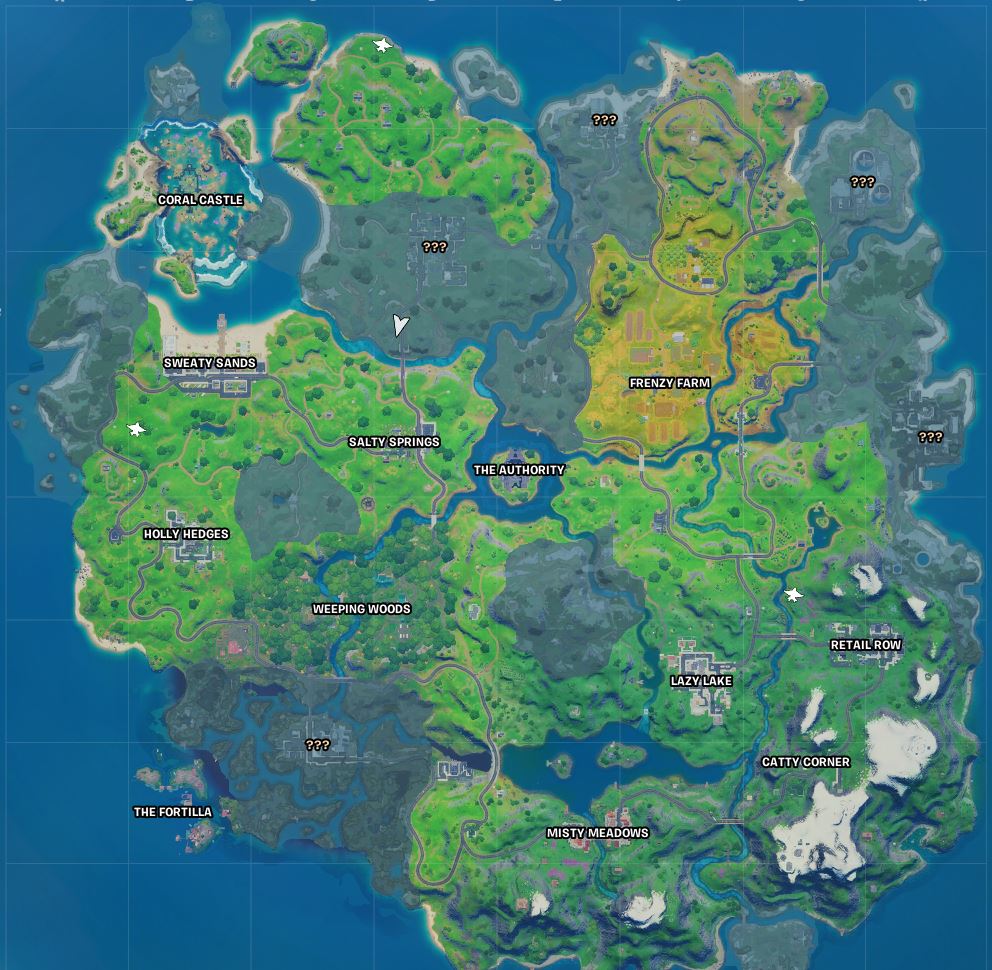 [quize]
Stark Robots in Fortnite
The Stark Robots in Fortnite are your normal henchmen/marauder type of AI characters in the game. They've got good aim like henchmen, so you'll need to be on your A game when you eliminate them.
Here's what they look like: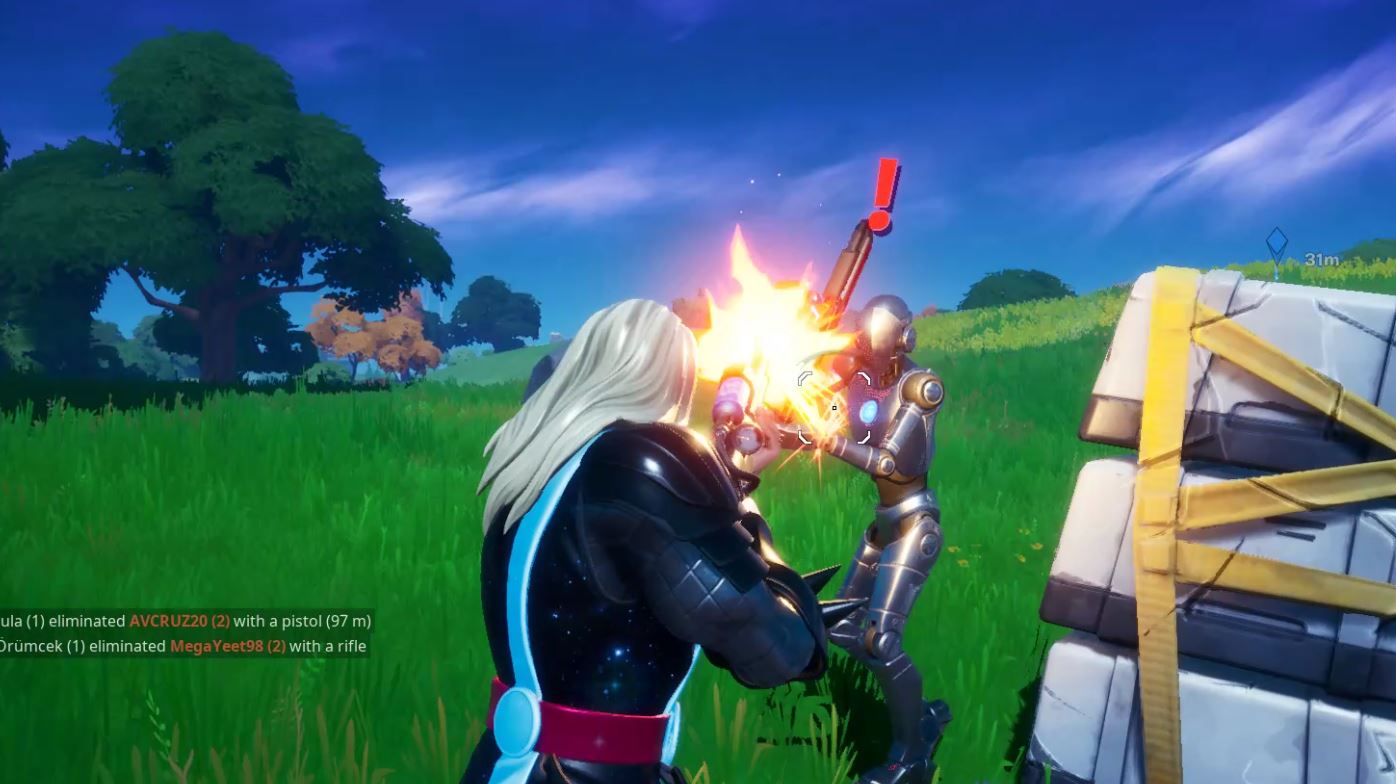 They can only be found at Quinjet Patrols, but it seems like they might not spawn at the patrols all the time, or at least that's what we've seen. The challenge is pretty straightforward, just be careful as there's usually a number of the stark robots ready to beam you at any given moment.