There are a new set of challenges just released in Fortnite Battle Royale called the Ancient Astronaut Challenges. Here is how you activate these challenges.
In Fortnite, there are new challenges that are released every week and this week there were six normal challenges and one team challenge that was released for players to complete. The normal challenges grant players 35,000 XP and the team challenges awards you with 80,000 XP.
Earlier today, the water levels on the map dropped, revealing the new POI which was thought to be called Atlantis, but is actually called Coral Castle. As this new POI has been revealed and other map changes have taken place, new challenges have also been released, but you cannot see these challenges on the Map Challenges Table.
Ancient Astronaut Fortnite Challenges
As previously mentioned, there were other map changes made and the Ancient Astronaut and the ship is been revealed. There are challenges for this which will only be activated once you have visited this ship. The ship can be found on the small island located northeast of Craggy Cliffs (F1), which has been marked on the map below: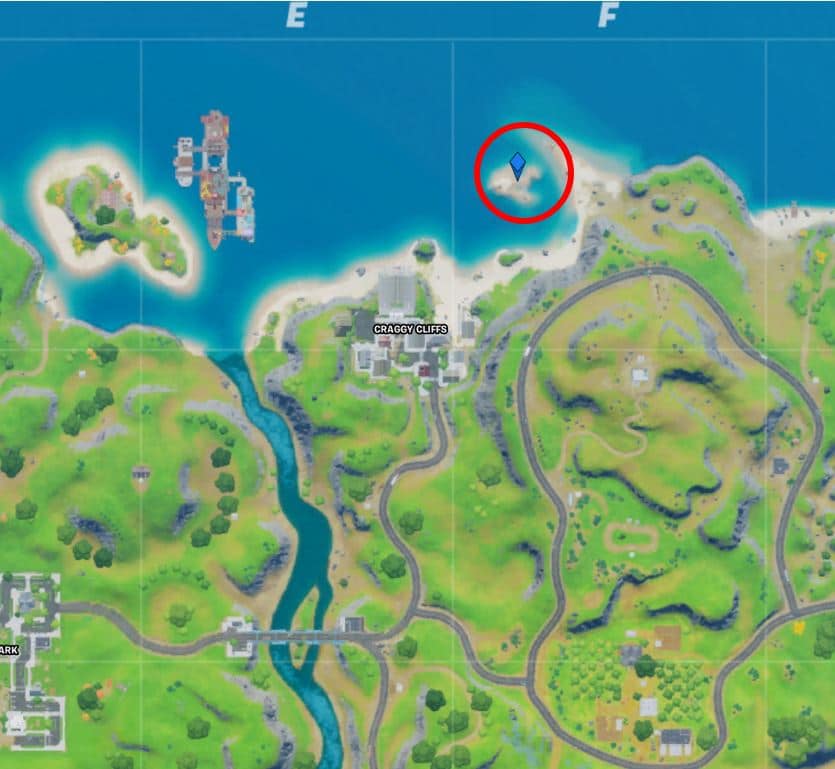 Once you are in front of the ship, it will show that you have completed a challenge, which is to find the Ancient Ship and a message will come up on the screen for you to find the missing parts.
NOTE: You can complete these challenges in the Battle Labs mode.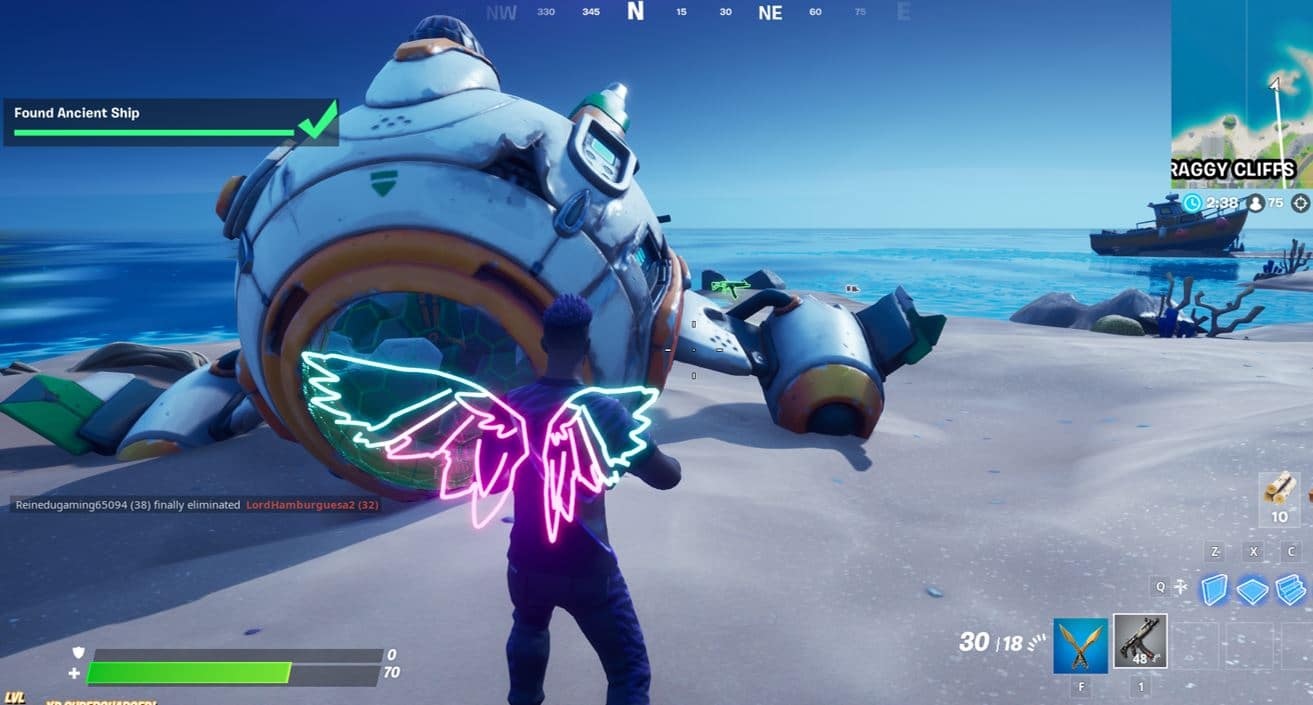 The challenges you need to complete are as follows:
Found Ancient Ship (1)
Start Launch Sequence (1)
Launch the Ship (1)
Launch Successful (1)
The first challenge will have been completed as soon as you have found the ship and the launch successful challenge will be completed when you have launched the ship and the countdown has been completed.
There are a total of three parts you will need to find, which are the Heat Shield, Thruster & Battery Pack. We have made a guide on where you can find all of these parts which you can see by clicking on the highlighted challenges above or by clicking here.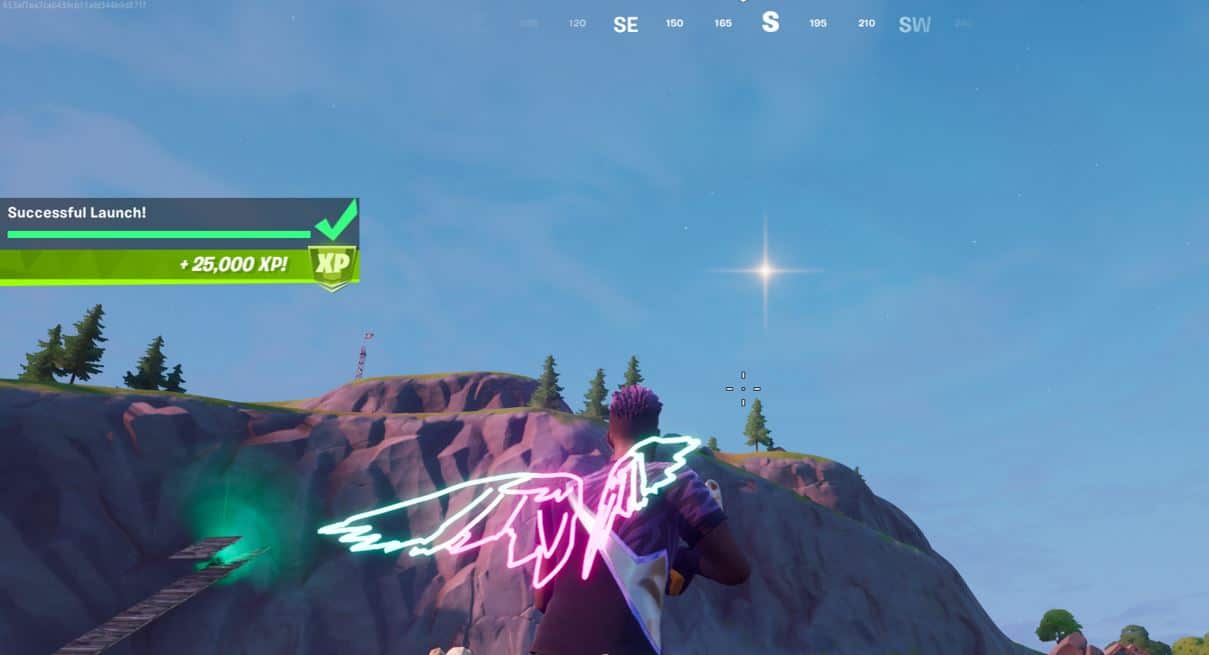 Once you have completed the challenge you will be awarded with 25,000 XP and you will see the spaceship being launched. What did you think of this secret mission? Let us know in the comments section below.