Here's the location of Apres Ski on the Fortnite season 3 map to help you complete one of the week 10 challenges.
The Fortnite week 10 challenges will be released shortly, the final week of challenges for season 3. Epic have confirmed that season 4 will begin on August 27th, the first season since chapter 1 that's started on time.
As usual, we have a total of seven challenges for players to complete. There's also a new Astro-not spaceship challenge that provides players with 14,000 xp upon completing and is easy to do.
One of the week 10 challenges requires players to dance on the Apres ski dance floor for 10 seconds. Here's the location of Apres Ski if you don't know where it is.
Fortnite Location – Apres Ski
The Fortnite location for Apres Ski is towards the south side of the map, You'll find in south-west of Misty Meadows.
Here's the exact location of Apres Ski:
It's a large, wooden cabin that has a "dance" sign at the front. As soon as you walk in to the cabin, walk straight and you'll find the dance floor on the right hand side.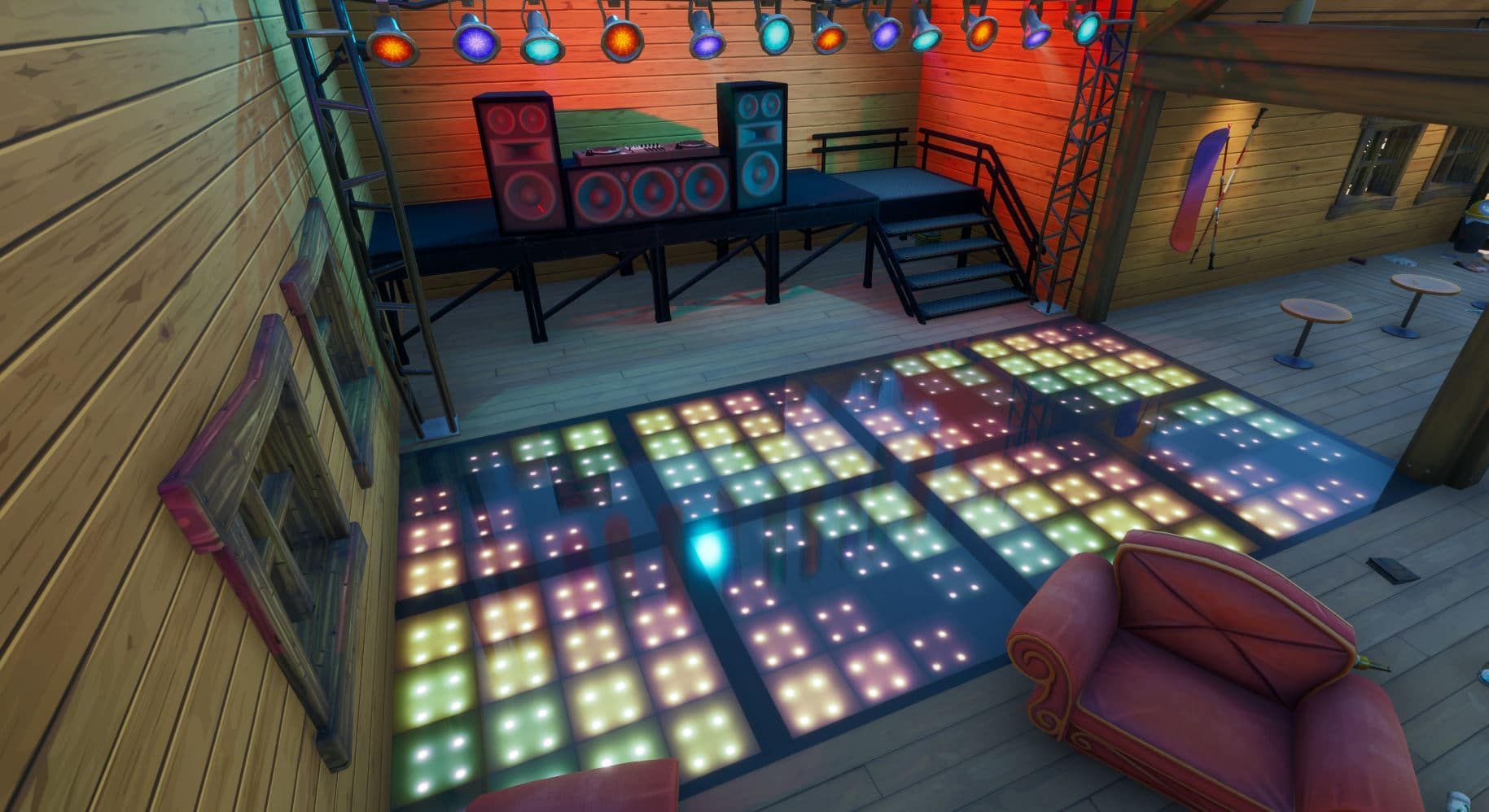 Simply walk on the dance floor and use an emote to complete the Dance on the Apres Ski dance floor for 10 seconds. It's an easy challenge for players to complete, you'll just need to be careful of other players that are likely to drop there in order to complete the challenge.
Remember, there's less than a week left of season 3, so be sure to complete all your challenges before the season ends. There's a number of different secret challenges we've covered here on Fortnite Insider to help you get some easy additional XP.