Here's the location of the Biforst Marks in order to visit the Bifrost as Thor.
Epic Games have added 'Awakening' Fortnite challenges in season 4. These challenges allow you to unlock the cosmetics for superheroes that are available in the Battle Pass. There's awakening challenges for all of the Fortnite season 4 battle pass skins including the tier 1 skin, Thor.
One of the first awakening challenges for Thor require you to prove your worth by picking up Mjolnir as Thor. If you're yet to complete that challenge, simply click the challenge name highlighted above to view a guide on how to complete it.
Another Thor awakening challenge requires players to visit bifrost marks as Thor. Before the end of chapter 2 season 3, Epic added in the bifrost marks to the map when the last teaser and last two pages of the Fortnite comic book were released. Here's a quick guode on how to complete this challenge including the location of the bifrost marks.
Bifrost Marks Fortnite Location
You can find the Fortnite bifrost marks east of Weeping Woods near the new sentinel graveyard area that was added in season 4. The location of it is up on a small hill that's easily accessible by foot, or you can drop there at the start of the game. Here's the location on the map: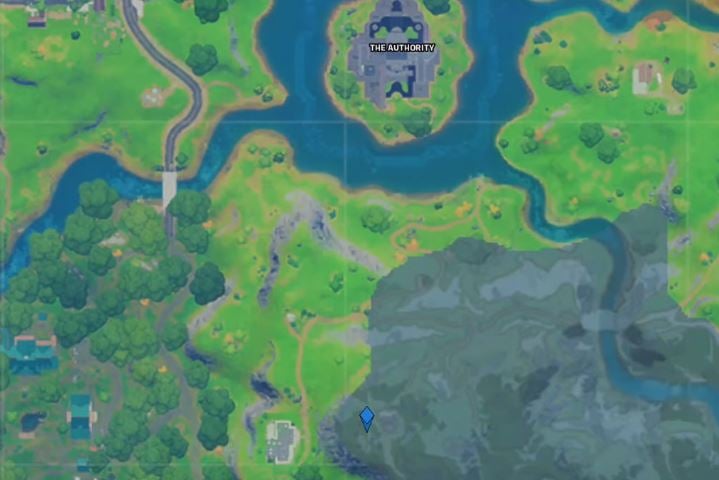 [quize]
To complete this challenge you'll need to be using the Thor skin, so be sure to remember to select the skin if you're not currently using it or else the challenge won't work.
To complete the challenge, you just need to get close enough to the marks in order for the challenge to register as completed. Here's a look at the bifrost marks which were made by the superheroes being teleported to the Fortnite map at the end of season 3 and on pages 9 and 10 in the comic book.