Here's how and where you can quickly complete the destroy boats at Craggy Cliffs challenge.
There's a total of seven Fortnite challenges available today for the season 4 week 2 challenges. There's also the week 2 Wolverine challenge that's available that requires players to find the loading screen picture at a quinjet patrol site.
One of the week 2 challenges requires players to destroy boats at Craggy Cliffs and we've created a quick guide to help you complete this challenge as quickly as possible.
Destroy boats at Craggy Cliffs Fortnite Location
Everyone knows where Craggy Cliffs is on the Fortnite map, it's a named location on the north side of the map. However, you might not know the best locations in order to destroy boats.
To complete the challenge, players will need to destroy 7 boats at Craggy Cliffs. There's a number of different boats at Craggy Cliffs that'l count towards this challenge. You'll find boats in most of the buildings at the named location along with some north of the location by the water.
One of the best locations to destroy boats at Craggy Cliffs in on the north side of the location on the sand. There should be a total of three boats you can destroy within seconds as shown below: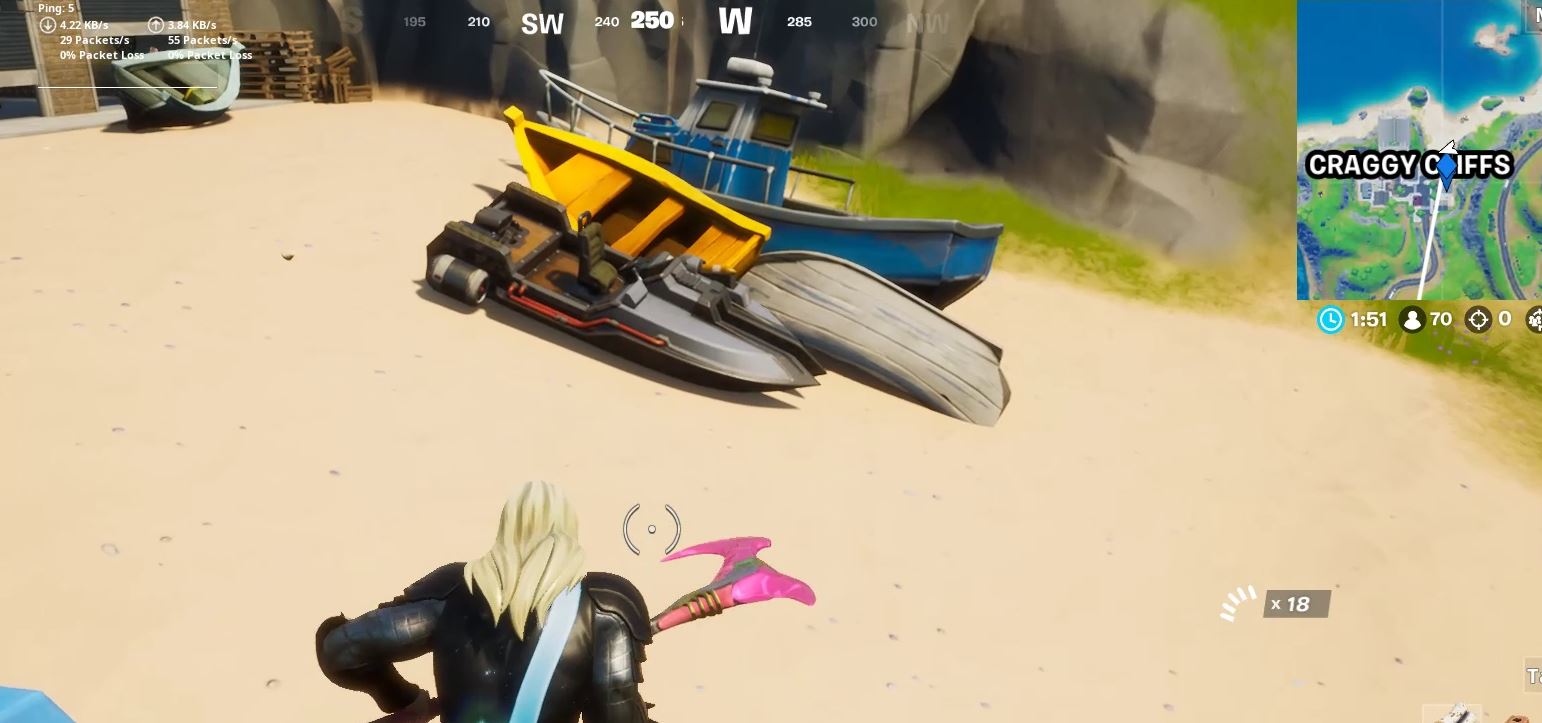 You'll also notice on the top left side of the image above, there's a wooden boat that players can destroy. Once you've destroyed these boats, you'll have already destroyed four out of the seven required.
There's another boat behind you near the water from the location in the image, and if you go the factory that's in the image above and go to your right, at the top you'll find two metal boats hanging off the wall that you can destroy:
Once you've destroyed the two boats in the image above, you'll have completed the challenge.
[quize]