The cars in Fortnite have been delayed and will not be added to game until a few weeks. Here is what we know.
In the early stages of Fortnite Battle Royale in Chapter 1, the developers of the game had said that they did not want any vehicles added to the game as it was possible to travel around the map and they did not feel they were necessary. However, later the first vehicle was added to the game, Shopping Carts. Since then, there have been various modes of transport, including Quadcrashers, X-4 Stormwing, Choppas and more.
Cars have been seen in Fortnite Battle Royale since the release of the game and could be found all over the map, however these vehicles were never driveable and would be a good way of harvesting metal when needed. In the season trailer, Epic had teased that the cars will be driveable, but this is yet to be seen.
Release Date for Cars in Fortnite
Since the trailer, fans have been wondering when the cars would be added to the game, but there was no word from Epic themselves as to exactly when they would be added. Dataminers always look into the new files that are added in updates, and it appears as though more and more information was found on cars, including the types of the cars that would be added and the stats for these cars, which you can read more about by clicking here.
When dataminers had leaked the Week 6 Fortnite Challenges, one of the challenges for players to complete was:
Gas up a Vehicle at Catty Corner (1)
As no cars had been added after the v13.30 update, it was thought that cars would be added before/when the challenges went live, however this was not the case this challenge was actually removed.
So when are the cars actually coming to Fortnite?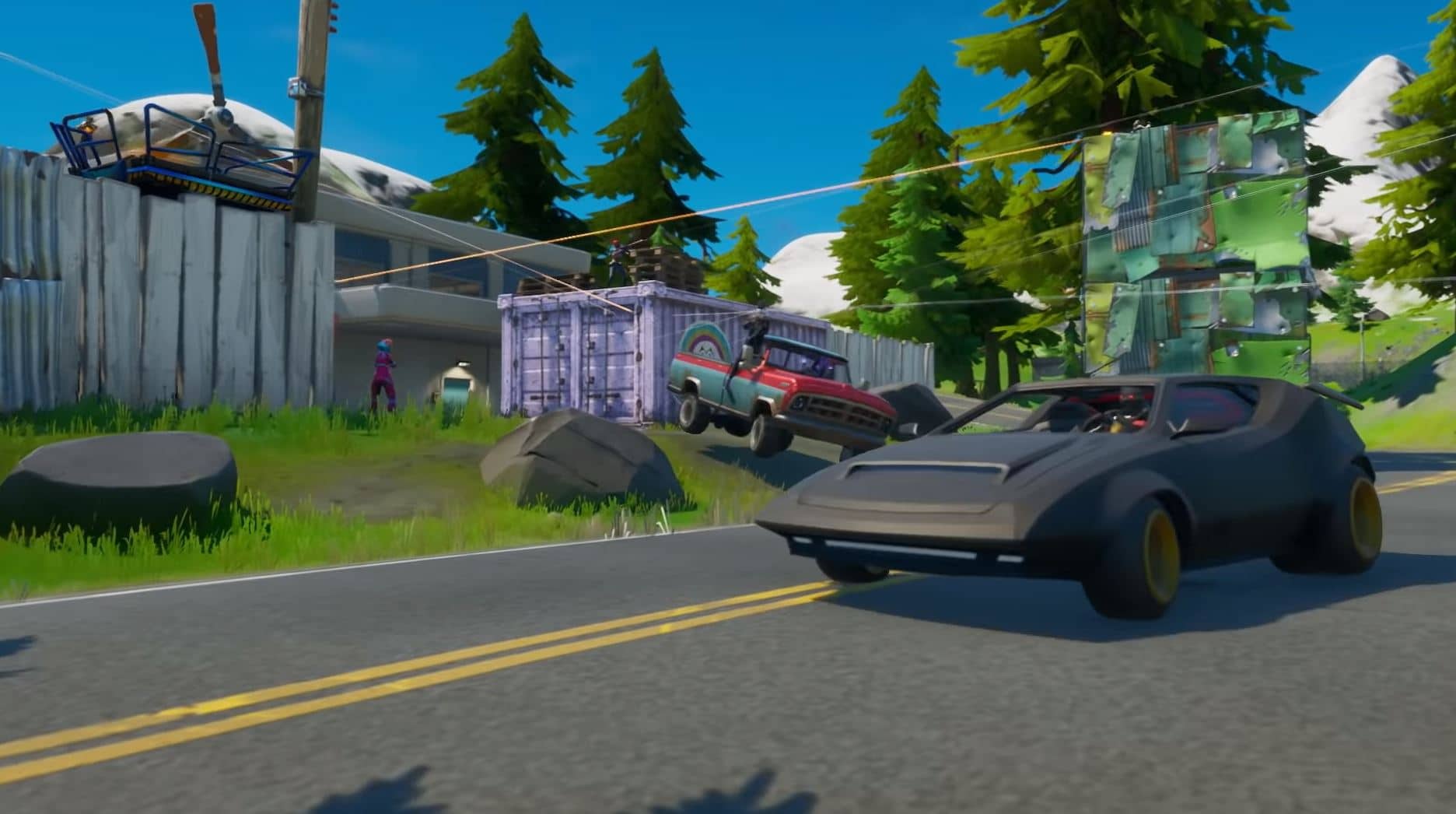 On the official Fortnite Twitter, there have been tweeting some information from the experts at the No Sweat Insurance, where they would be sharing some handy tips and they use the #NoSweat.
A new post has been made, which states that cars will be coming to Fortnite in a few weeks. The official statements was:
"Fender bender? #NoSweat.
Run out of gas? That's not covered.
Our lawyers are currently sweating the policy details and fixing typos like 'otter coverage' instead of auto coverage. Due to this, many vehicles got taken for inspection.
Expect a few weeks until we're road ready."
Looks like this season could be extended and we will still need to wait a few weeks before being able to use them!