Here's how to complete the Fortnite Chapter 2 Season 3 Week 6 challenges.
Update: Fortnite season 4 week 6 challenges
Every week, Epic Games release a brand new set of Fortnite challenges for players to complete. In a few hours, there'll be a new set of challenges for players to complete. The challenges were leaked ahead of time thanks to data-miners, so we know what to expect this week. Here's the week 6 challenges and how to complete them.
Fortnite Season 3 Week 6 Challenges
Deal damage at Rickety Rig (500)
Eliminations at Pleasant Park (3)
Land at The Authority and finish Top 25 (1)
Catch a weapon at Stack Shack (1)
Search Chests (10)
Search Chests (100)
Search Ammo Boxes at Salty Springs (7)
Most of these challenges are easy for players to complete without any issues. However, it does seem like a couple of these challenges will be changed when they go live. For example, cars were supposed to be added to Fortnite on July 21st according to an insider at Epic Games with a great track record, however, that wasn't the case. One of the challenges requires players to gas up a vehicle at Catty Corner.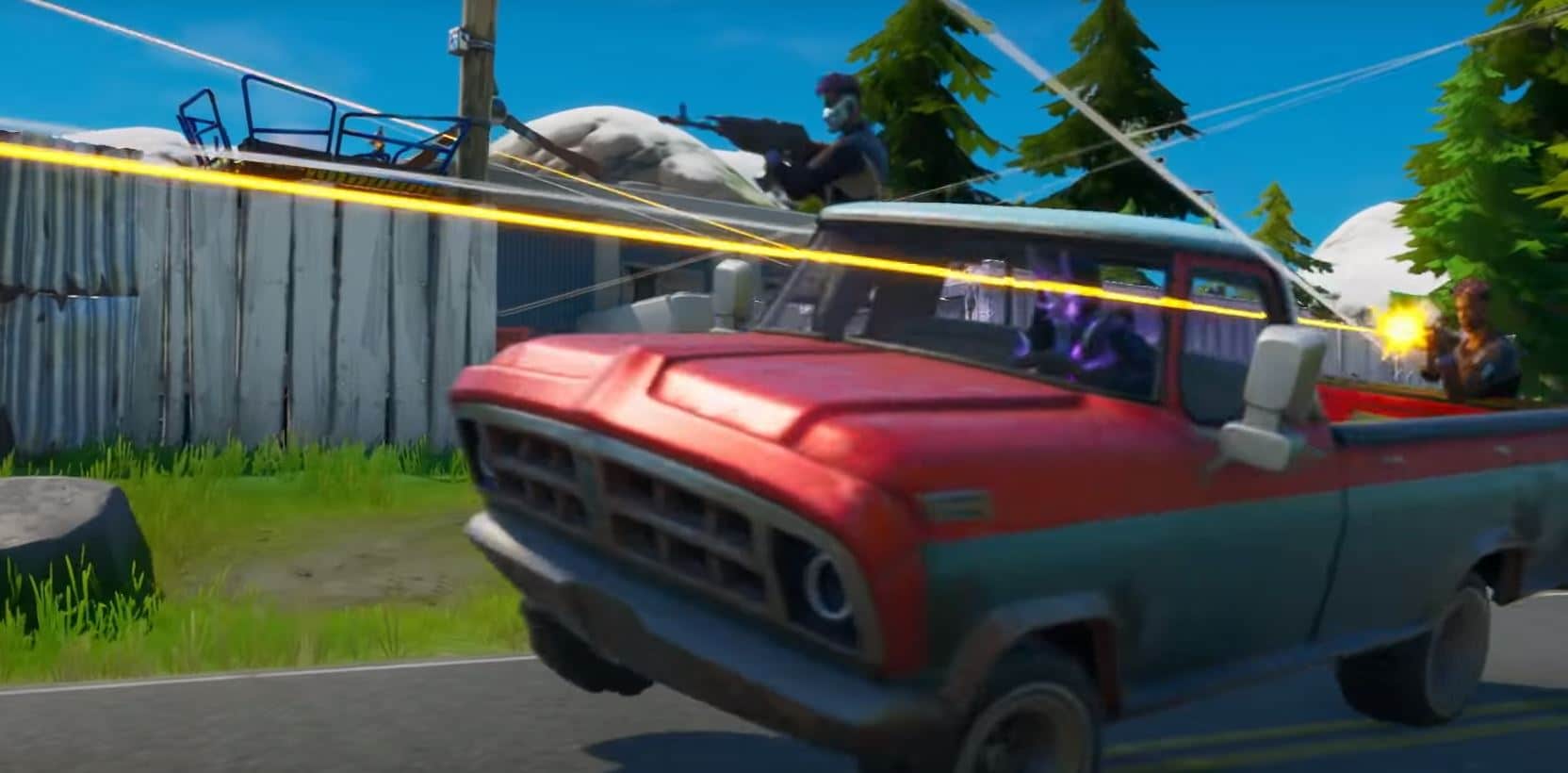 There's a chance cars will be added, but with water levels scheduled to drop tomorrow, it's unlikely we'll see cars added today. That means the gas the vehicle challenge will likely be replaced. There's also two search chests challenges, one of which requires players to search 100 chests which seems unlikely to be added.
Completing challenges such as dealing damage at Rickety Rig, landing at the authority and finishing top 25, searching chests, catching a weapon and all of the week 6 challenges are straightforward to complete and don't require any type of guide. There's also no more Aquaman challenges for players to complete anymore, but we could see a new set of challenges released.
In the v13.30 update, Epic announced the highlights of the patch in an email to those in the support-a-creator program. One of the highlights was a brand new set of challenges that players can team up on in order to complete. These challenges could go live today, or possibly tomorrow when the water levels lower. There were leaked challenges that were encrypted are for an Ancient astronaut, and players will need to complete challenges such as stop ship launch, begin a launch sequence and more.